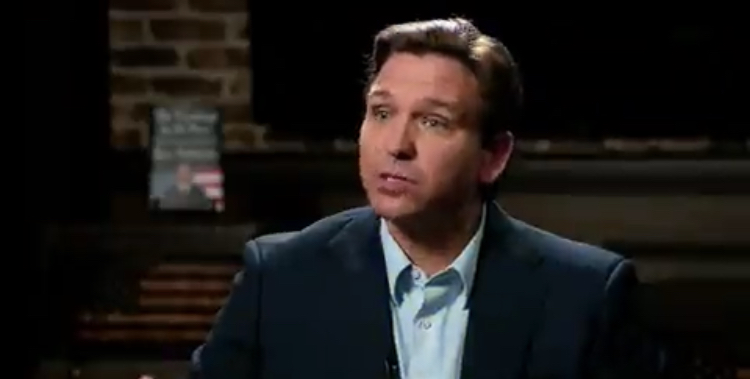 'Stay tuned,' DeSantis said on Fox News.
Gov. Ron DeSantis continues to play coy about his intentions for 2024, saying his team is "going to continue to do our job here," at least for now.
The Governor was asked yet again on Fox & Friends if he intended to run for President, and the response stopped short of a full-bore commitment despite a new book seemingly timed with the launch.
"We're going to do some stuff on the book, tell the story of Florida, and then deliver a lot of victories. And then once the dust settles from that, you know, we can see where things lay," DeSantis told the "Fox & Friends" audience.
The Governor discussed a "big Legislative Session coming up," noting that he "made promises to the folks about what I would deliver and we're going to deliver a lot of wins over the next few months."
"So I would stay tuned for that. That's going to be my focus," he said.
The new volume, entitled "The Courage to Be Free," shows "how states can really take the lead," and DeSantis noted "other states … have done great too. Iowa had a red wave under Gov. Kim Reynolds. You know, you've seen Georgia under Gov. Brian Kemp, they've really been able to leave their states in positive ways as well."
"You know, in terms of nationally, I think that we can turn things around. I've been pessimistic about sitting here with the Joe Biden administration. A lot of people have, but you know, there's a lot of great things about this country. There's a lot of great people in this country and I think that, you know, you just need, you need a new birth of freedom."
It's still, at least for now, officially unconfirmed as to whether that birth of freedom includes a DeSantis run for the White House.
The Governor also punted when asked to comment about a new Fox News poll that showed him down 15 points to Donald Trump in a national Presidential Primary in 2024, instead contending that the new book and an ad released by his campaign were just ways to tell the state's "story."
"I think the video is more about telling that story. And we have the book coming out as you mentioned. And so the book really talks about a lot that went into that. And so I'd say it's more about that than any type of campaign thing," DeSantis contended.
For his part, Trump has been more than willing to trumpet the poll and harpoon Fox News for leaning into DeSantis as a potential candidate, as illustrated by a post Monday to Truth Social.
"Fox News is promoting Ron DeSanctus so hard and so much that there's not much time left for Real News. Reminds me of 2016 when they were pushing 'JEB!' The new Fox Poll, which have always been purposely terrible for me, has 'TRUMP Crushing DeSanctimonious,' but they barely show it."