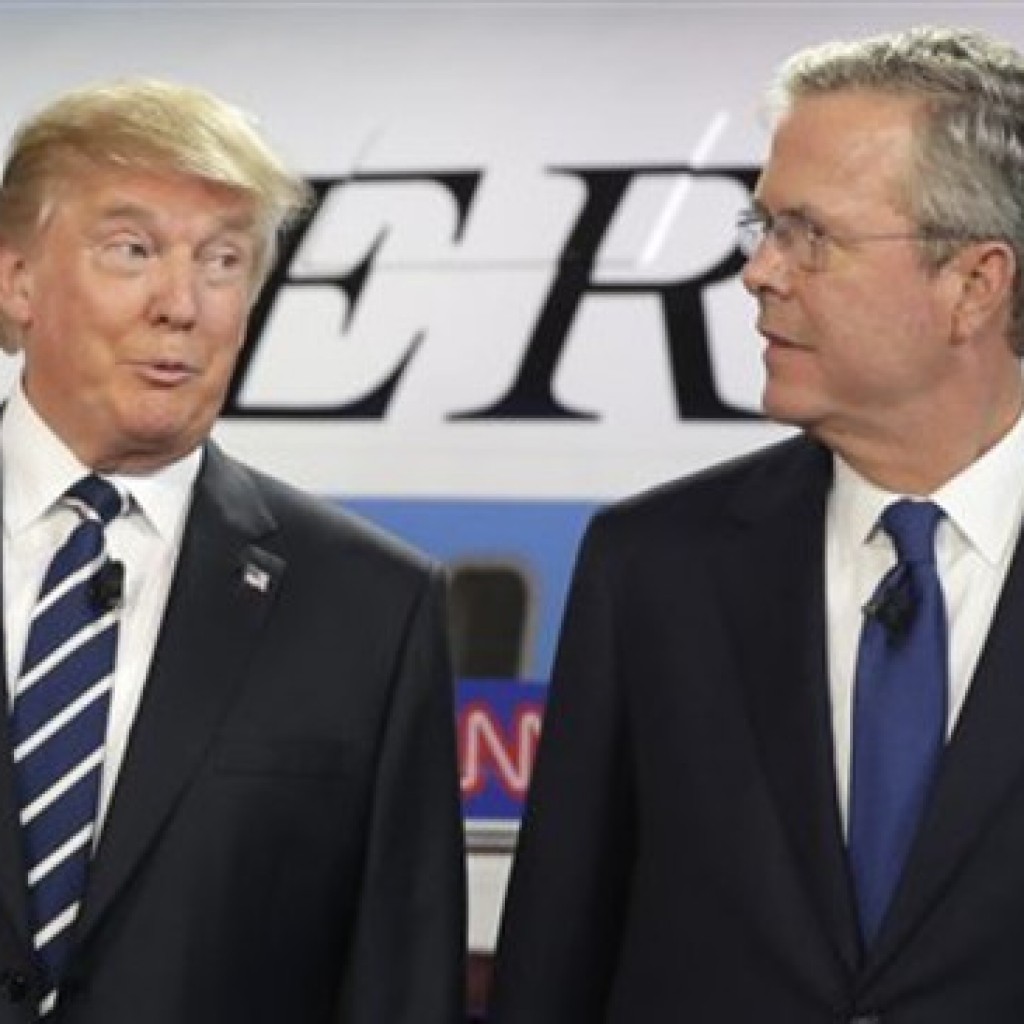 The former President is having flashbacks to 2016.
Former President Donald Trump is starting out the week trashing Florida's Governor by comparing him with a predecessor.
In a post to Truth Social, the former President linked Ron DeSantis, a likely candidate for President next year, to Jeb Bush. The former Governor and one-time 2016 front-runner was vanquished by Trump on his way to the Republican presidential nomination.
The juxtaposition of "Low Energy Jeb" with the current Governor, who has been reluctant to attack Trump at all, seems like one of many Trumpian fronts ahead of DeSantis entering the race.
"Fox News is promoting Ron DeSanctus so hard and so much that there's not much time left for Real News. Reminds me of 2016 when they were pushing 'JEB!' The new Fox Poll, which have always been purposely terrible for me, has 'TRUMP Crushing DeSanctimonious,' but they barely show it. Instead they go with losers like Karl Rove, Paul Ryan and now, even 'Yesper,' who have been wrong about everything! Isn't there a big, beautiful, Network which wants to do well, and make a fortune besides? FAKE NEWS!"
Indeed, the new poll shows Trump with 43% support, a full 15 points ahead of DeSantis in an expanded field.
The latest comments continue the one-sided war between Trump and DeSantis, who didn't bother to go on the attack on the former President in his new book, per early reviews. Trump has castigated Rove, Ryan and Bush on his preferred social media platform, one free of the censorship that befell him previously on Twitter and Facebook.
"DeSantis has never been America first, he is faking it trying to build his conservative credentials until he is elected president. Jeb Bush, Karl Rove, Paul Ryan they are hiding in the background pushing him. Governor is as far as he goes," read one re-truth from Trump at the beginning of February on Truth Social.