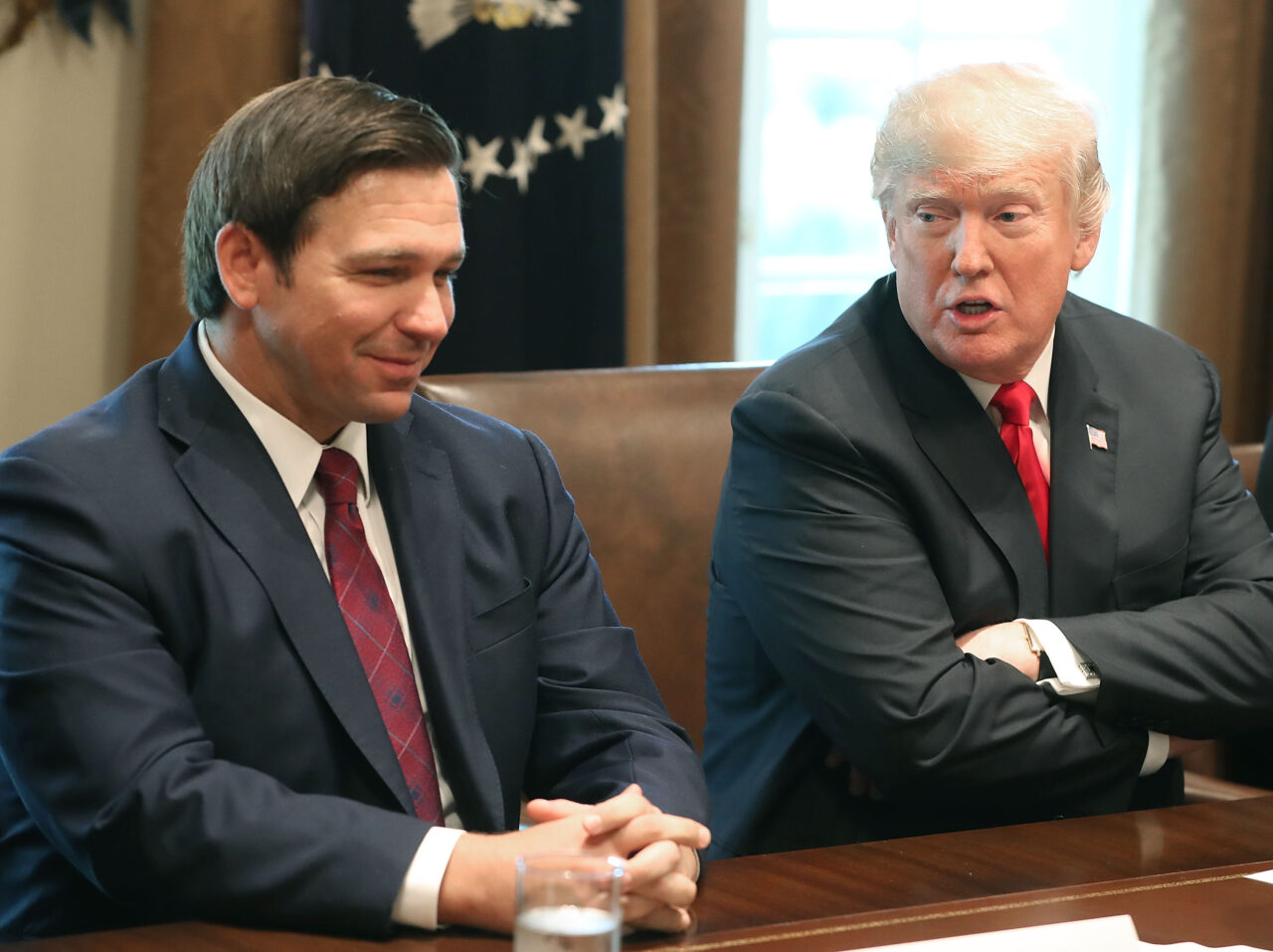 The former President turned to Truth Social for his latest attacks.
While Gov. Ron DeSantis is focused on rolling out his budget proposal Wednesday, former President Donald Trump is continuing his attacks on Florida's Governor.
Trump took to his Truth Social account to whack DeSantis as a "globalist" and a "RINO" (Republican in name only).
"Thank you. The real Ron is a RINO GLOBALIST, who closed quickly down Florida and even its beaches. Loved the Vaccines and wasted big money on 'Testing.' How quickly people forget!"
Trump also "re-truthed," similar to re-tweeting on Twitter, various supportive messages, such as "President Trump will destroy DeSantis in the primary," "people need to do there (sic) research, DeSantis is fake and a globalist," and reminders that the then-Congressman voted for resolutions that would raise the retirement age to 70.
"You need to go back and look at his history. You will change tour (sic) mind. He is a RINO. Paid opposition to keep Trump from saving America. A vote for DeSantis is a vote for the establishment," read a missive from one Trump supporter that the former President boosted.
"Dems have nobody that can stop Trump so they are using Ron," read another Trump re-truth.
"DeSantis has never been America first, he is faking it trying to build his conservative credentials until he is elected president. Jeb Bush, Karl Rove, Paul Ryan they are hiding in the background pushing him. Governor is as far as he goes."
Trump also offered a retort to DeSantis' assertions the voters of Florida had offered a "verdict" by re-electing him in 2022 by massive margins.
"Remember, I was 233-20 in the Midterms, and got 1.2 Million Votes MORE than Ron DeSanctimonious in the Great State of Florida. Also, 12 Million MORE Votes in 2020 than in 2016, and Won!"
Prior to that, Trump posted a video of then-Congressman DeSantis citing former House Speaker Paul Ryan as a model, continuing a stream of invective on the so-called "globalist" Governor.
DeSantis has struggled to offer similarly pitched attacks, attempting to remain above the fray when compelled to respond to Trump's goading, such as during a Tuesday press conference in Southwest Florida when the Governor avoided attacking Trump by name.
"What I would just say is this: I roll out of bed, I have people attacking me from all angles, it's been happening for many, many years," DeSantis said.
"If you take a crisis situation like COVID, the good thing is that if you're an elected executive, you have to make all kinds of decisions. You've got to steer that ship. And the good thing is, the people are able to render a judgment on that, whether they re-elect you or not."
Those comments came after Trump told reporters on his campaign plane over the weekend that "disloyal" DeSantis was trying to "rewrite history" regarding COVID-19 mitigation strategies, a seeming reaction to DeSantis' previous comments on his campaign victory.
"At the end of the day, I would tell people to check out the scoreboard from last Tuesday night. The fact of the matter is it was the greatest Republican victory in the state of Florida," DeSantis said in November, noting legislative supermajorities, School Board wins, and congressional flips as part of the "sweep."