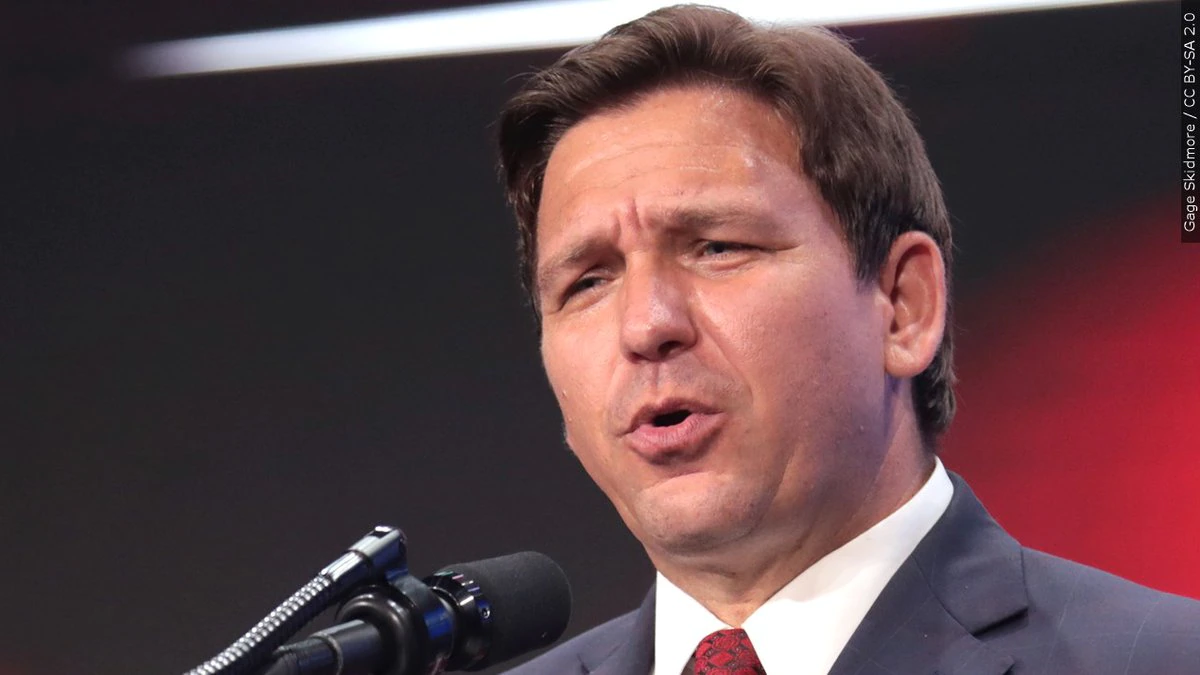 'They want your gas stove and we're not going to let that happen.'
Florida's Governor is keeping his word when it comes to future purchases of gas stoves, delivering on a promised tax exemption.
Gov. Ron DeSantis rolled out the first budget of his second term Wednesday, and among the proposed breaks for taxpayers is a $7 million permanent exemption on the appliances.
"No tax permanently on gas stoves," DeSantis said. "They want your gas stove and we're not going to let that happen."
Florida has the lowest rate of gas stove adoption in the country, but for DeSantis, "it's just the principle of it."
"They want to go after the gas stoves, so we're saying we want you to be able to buy them free of charge from the state of Florida taxes," DeSantis continued.
The tax break applies to the purchase of new stoves that are fueled by combustible gas, such as syngas, natural gas, propane, butane, liquefied petroleum gas or other flammable gas. For the Governor, the exemption heats up a culture war battle he engaged in after a federal official from the Consumer Product Safety Commission mulled a ban on new gas stoves, a move since walked back.
The Governor's political operation has marketed merchandise cashing in on the prospect of a gas stove grab, and he has offered a series of incendiary quips in defense of the appliances.
"When we say don't tread on Florida or let us alone, we mean that, including on your gas stoves! You're not taking our gas stoves away from us. That's your choice! I know many people who cook a lot who do not want to part with their gas stoves," said DeSantis earlier this month at a press conference in The Villages.
"We're going to stand up for that. You know, they float this to try to do, and they want to do it, let's just be honest. And then you start to see the narrative kick into gear. CNN segments saying it's causing asthma in kids, and all this other stuff. And then they start propagating the narrative, but then they got blowback, so they've kind of had to retreat from that," DeSantis added.
"And now the narrative machine is like 'Oh, why are these conservatives talking about gas stoves! They're trying to stoke issues.' No. You were trying to do it and we're fighting back. The bottom line is anything they can get away with, they're going to get away with. And this is just a perfect example of that."
Despite DeSantis' recent relish for the appliances, Floridians have been slow adopters.
The U.S. Energy Information Administration reported in 2020 that just 8% of homes in the state use gas stoves, with 92% choosing electric. That is the lowest rate of gas stove use in the country, tied with Maine. Nationally, 38% of homes have gas stoves, meanwhile.
Though gas stoves do not predominate in Florida, a recent Harvard Harris Poll suggests Americans back DeSantis' play.
When it came to the proposed "ban," framed in the polling as one on use of gas stoves rather than a prohibition on the sale of new ones, the survey shows clear opposition. While it may not be surprising that 78% of Republicans and 72% of independents oppose a ban, a slim majority of Democrats (53%) also want to maintain the gas stove status quo.
The good news for gas stove enthusiasts continued on another question, asking whether certain industries or products needed more government regulation. Just 24% of respondents wanted government to do more, with 39% saying they wanted less regulation, putting the pro-regulation camp 15 points underwater.