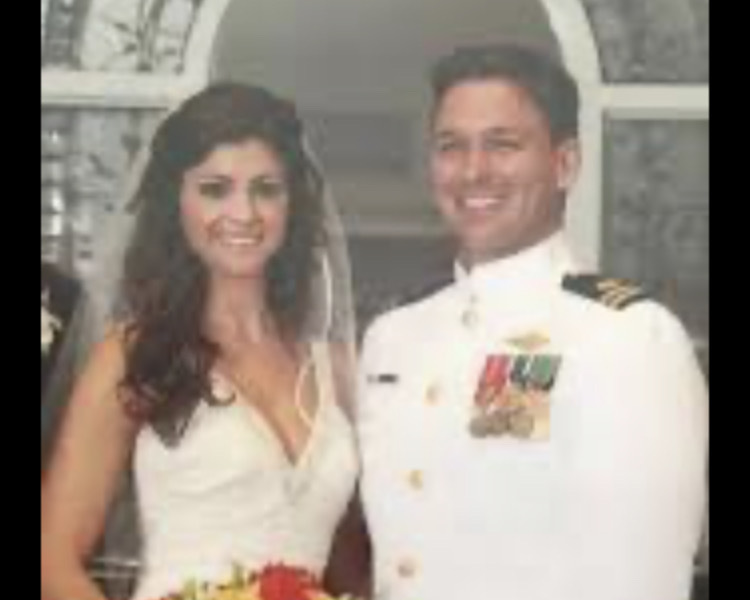 A little too ironic?
Some people choose to have weddings in "ironic" settings like Las Vegas. And then there's Ron DeSantis, whose "ironic" wedding was at Walt Disney World.
The Governor and First Lady Casey DeSantis talked about the location choice in an interview airing Monday.
"SiriusXM's Patriot Presents Florida Governor Ron DeSantis" has the First Family of the Free State of Florida talking about what the Republican Governor calls a "kind of ironic" setting for nuptials, especially given the news cycles of the last year.
Indeed, the Governor's political relationship with Disney changed for the worse in 2022 when Disney objected to the state's Parental Rights in Education law (HB 1557). A 2023 Special Session saw changes to the previously Disney-controlled Reedy Creek Improvement District. The bill takes the control away from Disney in picking the board members of the revamped Central Florida Tourism Oversight District, and instead lets DeSantis appoint Florida residents to the five-member board.
But before that unhappiness, the First Family found wedded bliss at the Central Florida theme park.
The Governor credited the First Lady's family with having "suggested (they) do the wedding there," which "in looking forward to what we ended up doing as Governor and some of the face-offs that we had with some major institutions in Florida, it's kind of ironic."
It was left to Mrs. DeSantis to explain "how did this happen."
"Well, because, you know, coming from Ohio, that's where I grew up. And so my family always enjoyed going to Disney. I mean, that we looked forward to it. We enjoyed the rides. I mean, we enjoyed, this was just a retreat for us. And so we figured, you know, if we had this opportunity, my parents were like, man, it'd be really great to go back to Disney. And one of the other great things was the fact that they did a lot of the planning for you," Mrs. DeSantis said.
"So it was a, I could just show up sort of thing. And it was really a lot of fun. It's made a lot of news, obviously. You know, people are asking me, 'Are you going to bring your kids back and are you going to go back to Disney?' And I'm thinking, 'Well, you know, not until things change a little bit over there.' But it was a fun time. But definitely my family just had a storied history. As a matter of fact, they celebrated their 50th wedding anniversary there, my parents did."
And it seems that just like in the case of any marriage of long standing, the DeSantis/Disney rift may be working toward healing, despite the Governor's assurances earlier this year that there's a "new sheriff in town" regarding governance. Disney will retain key prerogatives, meanwhile, including tax-free bonds, its exemption from impact fees for construction projects, and other tax incentives.
Beyond the wedding talk in the interview, Mrs. DeSantis offers some description of the "meet cute" first date between the two, where she saw him as a doppelganger for Tom Cruise but did not see him as the potential future of American conservatism.
"We went out and we had a beer. That was the first time that I had ever met a fella and just followed them in their car to a place to go get a beer. And actually, it was one of the best conversations I ever had, and we had a lot of fun. And then who knew, though? You were such a cute guy in the Navy. I mean, if people could see you in your white uniform, I mean, you were like Tom Cruise. I mean, you were a nice guy. You were very attractive."
"But people always say, 'Did you ever know that he was going to run for politics?' Heck no. I didn't know we were going to go down this road. I'm very thankful for the people of this state that we did because you've done some wonderful things as a leader. But looking back on it, it was, I mean, you're just a great guy. And I mean…God just put this wonderful opportunity for us – at least for me anyway – us to meet, and that opportunity to go to Beef o' Brady's."
Here is the full audio of the interview with Ron and Casey DeSantis: