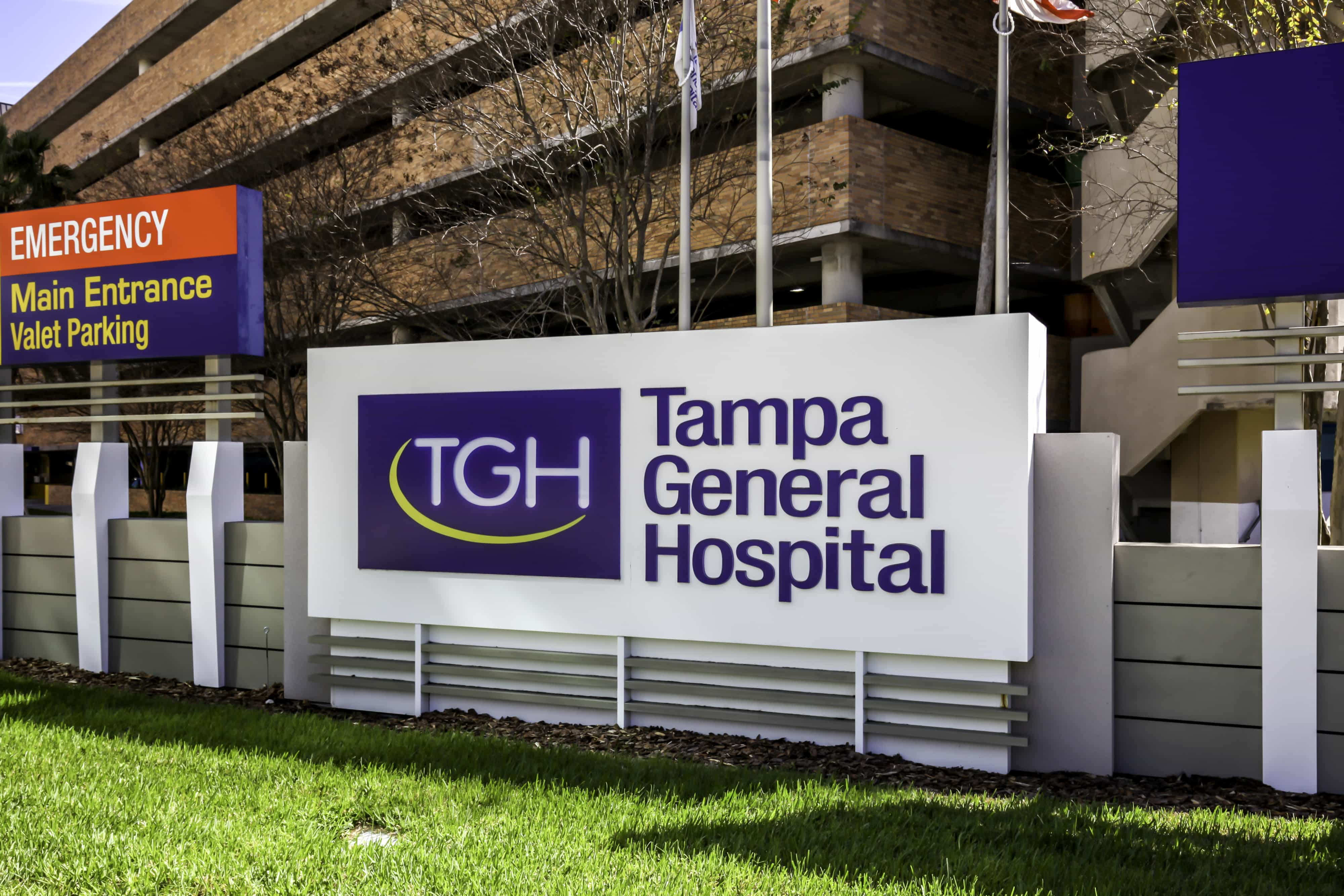 It remains a top-three Florida hospital and, for the second year in a row, one of the top 100 hospitals in the nation.
Make room for another trophy in the display case at Tampa General Hospital.
Newsweek's World's Best Hospital's 2023 list just dropped, and TGH earned the No. 1 ranking on Florida's west coast. It remains a top-three Florida hospital and, for the second year in a row, one of the top 100 hospitals in the nation.
"This recognition is a true testament to our exceptional team at Tampa General Hospital, who tirelessly deliver world-class patient care every day," said TGH President and CEO John Couris. "I am honored to lead and work side by side with such dedicated health care professionals who work relentlessly to ensure that Tampa General Hospital is one of the safest and most innovative health systems in the nation."
Tampa General ranked overall at No. 84 out of 414 other hospitals in the United States, placing the academic medical center within the top 20 percentile of American medical centers ranged on Newsweek's World's Best Hospitals.
Worldwide, more than 2,200 hospitals were evaluated.
This year, Newsweek introduced a new data source to survey hospital rankings based on patient-reported outcome measures. These measures were patient-focused and assessed the quality of health care experiences as defined by standardized, validated questionaries completed by patients to measure their perception of their functional well-being and quality of life.
Hospitals were also selected based on three other data sources including:
— Online survey submissions and results from 80,000 medical experts, including doctors, hospital managers and health care professionals in 28 countries. Participants not only reviewed their own country's hospitals but submitted survey responses in other countries.
— Publicly available patient survey data that analyzed patient experience.
— Hospital quality metrics and key data indicators on quality of care for specific treatments, hygiene measures and patient safety and staffing including the number of patients per doctor and per nurse.
"Among the hallmarks of great hospitals, however, are not just first-class care, first-class research and first-class innovation. The very best institutions also share another quality: consistency. The world's best hospitals consistently attract the best people and provide the best outcomes for patients as well as the most important new therapies and research. Of all the hospitals in the world, relatively few can do all those things year in and year out. The best belong to a very exclusive club," said Nancy Cooper, global editor-in-chief of Newsweek.
Newsweek compared scores among hospitals in the same country because different sources for patient experience and medical Key Performance Indicators (KPIs) were examined in each country.
Hospitals from 28 countries appeared on the World's Best Hospitals 2023 ranking list, including the United States, Germany, Japan, South Korea, France, Italy, the United Kingdom, Spain, Brazil, Canada, India, Australia, Mexico, the Netherlands, Austria, Thailand, Switzerland, Sweden, Belgium, Finland, Norway, Denmark, Israel, Singapore, the United Arab Emirates, Colombia, Saudi Arabia and Taiwan.
The countries were selected based on multiple comparability factors, including standard of living/life expectancy, population size, number of hospitals and data availability.