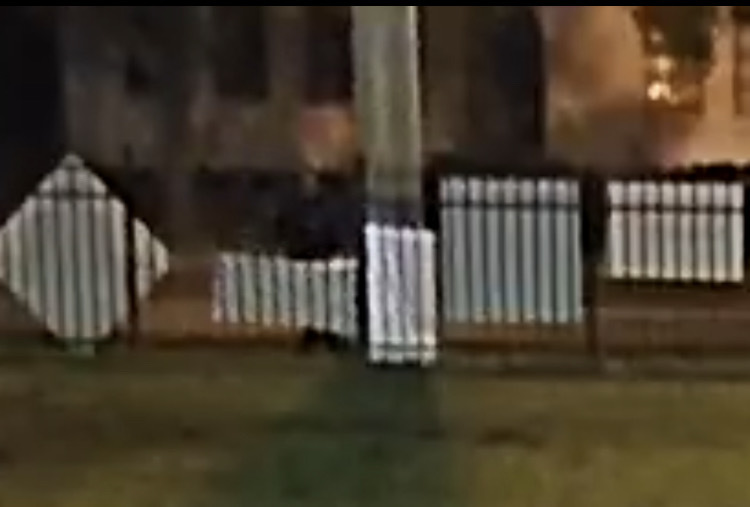 Who pilfered Pittman's placards?
Campaign sign tampering may be a trend in Jacksonville's municipal elections, with a second candidate claiming to be victimized in recent days.
Democrat Ju'Coby Pittman, running in City Council District 10 after redistricting, is contending that signs were marred at multiple locations in recent days.
A press release from her campaign asserts her signs were "vandalized," with a group of the Pittman placards pilfered from the Jacksonville Association of Fire Fighters property Wednesday. Additionally, "10-15" signs were found at a dumpster at a strip mall on Blanding Boulevard on the Westside.
"This behavior confirmed what we already knew — that our signs were being destroyed and vandalized by my opponent's campaign and replaced with theirs. Day after day we put up campaign signs, and night after night my opponents stole or destroyed them. Political campaigns should be a discussion about ideas and methods to improve our community for all of our citizens in the district. Unfortunately, one of my opponents has decided a more important strategy and distraction is to destroy our campaign signs," Pittman asserted.
"Despite the negative attacks by my opponent, I will not engage in a smear campaign that will be won by negativity and divisiveness. It isn't necessary for a candidate to dim their opponent's light to make themselves shine. We will win the campaign of ideas and we will win an honest race focused on the things that matter to the constituents of District 10."
It is unclear which opponent is responsible, as she has four of them. We await more detail from Pittman, who is running for her second full term on the Council. Appointed to fill a vacancy by then-Gov. Rick Scott in 2018, she won election outright the next year from District 8. Court-ordered redistricting moved her to District 10 before this year's campaign, however.
In addition to Pittman's allegations, Property Appraiser candidate Jason Fischer also contends his signs were defaced. Pictures of Fischer and Gov. Ron DeSantis had an X spray painted on them, and the Republican candidate blames the "radical left" for that misdeed.
Sign stealing was a documented issue in the 2015 campaign, when a volunteer for a Sheriff candidate swiped signs belonging to eventual winner Mike Williams. It appears the trend is recurring in Jacksonville politics.