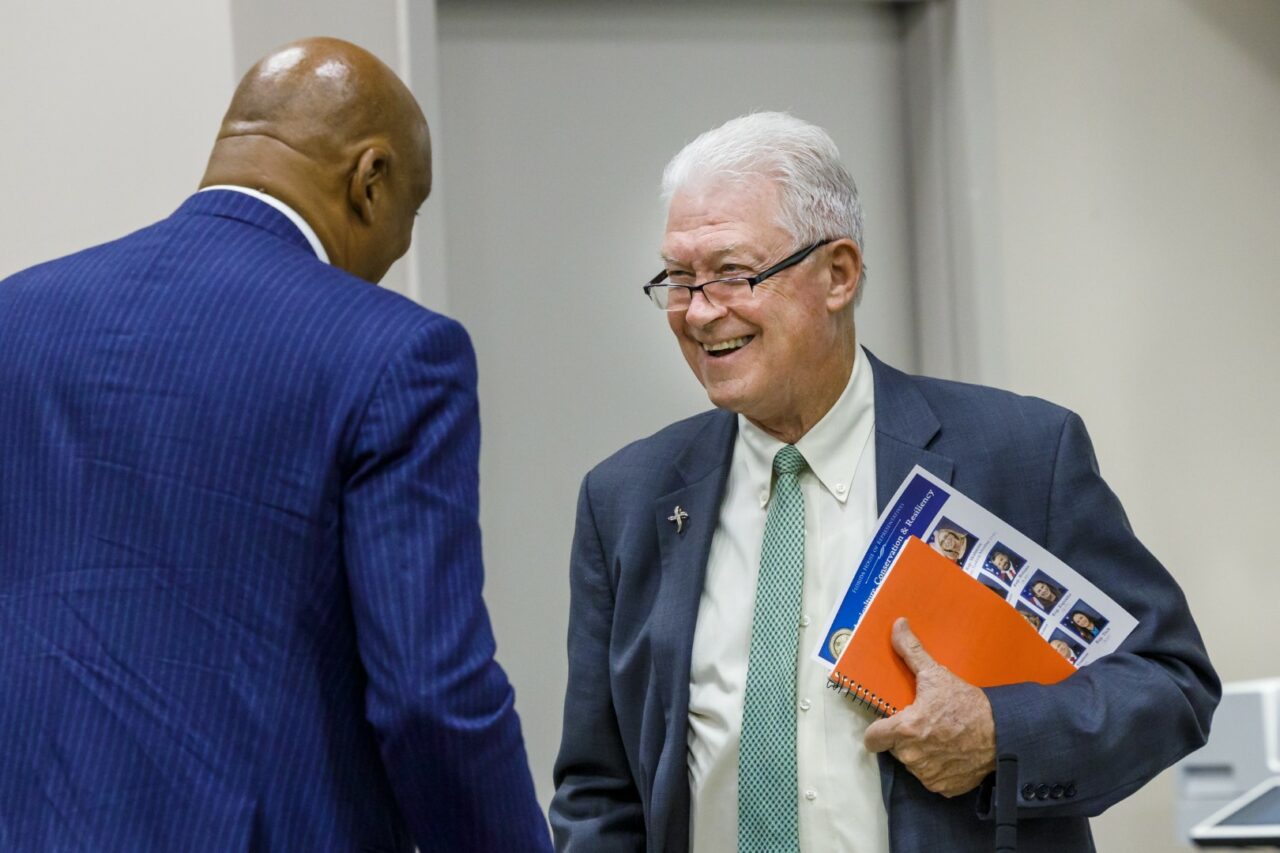 'I think that we might change the way agriculture's being done today.'
Bills that don't have the momentum of the political zeitgeist sometimes take a Session or two to get through the Legislature. For West Palm Beach Republican Rep. Rick Roth, he hopes the third year is the charm for legislation that can get food to those who need it while benefiting state farmers.
"I think there's two ways this bill will help food recovery entities," Roth said as the bill was heard in subcommittee. "One way, it will allow them to get a lot more fresh food that's been harvested in the last few days."
The House Agriculture, Conservation and Resiliency Subcommittee unanimously reported HB 399 favorably this week. 
"Most farmers will take some risk and harvest a little bit extra," Roth said. "That's what this bill helps. When you have a farmer that's harvested sweet corn, and then he can't sell it, and rather than allow it to get old before he calls a food bank, this bill encourages him to call the food bank right away."
He believes the new policy will open up discussions between more farmers and food banks to offload surplus products at a discount. 
The bill directs the Florida Department of Agriculture and Consumer Services (FDACS) to provide incentives to state agricultural companies to sell fresh food to food recovery entities, and authorizes those entities to negotiate a purchase price and reimburse agriculture companies for certain costs. 
FDACS would then reimburse food recovery entities for certain costs. The bill dictates the agency reimburse on a dollar-for-dollar basis plus 10 cents per box distribution reimbursement.
"I think that we might change the way agriculture's being done today, and maybe we won't throw away a lot of food that could be utilized and gotten to the right places," Tavares Republican Rep. Keith Truenow said. 
An incredible amount of food is prepared and trashed in the United States. 
"It is estimated that 40% of the food produced in the United States goes uneaten, and approximately one-fifth of Floridians are food insecure, including 1 million children," according to the House of Representatives' staff analysis of the bill. "Each year, millions of pounds of surplus and slightly blemished fresh fruits and vegetables are destroyed while many residents of the state go each day without food."
Dairy and protein are also a part of the plan this time, taking lessons learned through supply chain disruptions at the outset of the COVID-19 pandemic.
"Because of COVID, we saw the need to add a food box, which is what we all are aware of — people coming to a location, driving through with their cars, opening their trunks, not even getting out of their cars, people putting a box of food in their trunk," Roth said.
"So, we also are including a food box program, and that gives us the opportunity to do dairy and protein."
HB 399 awaits action in the House Agriculture and Natural Resources Appropriations Subcommittee.