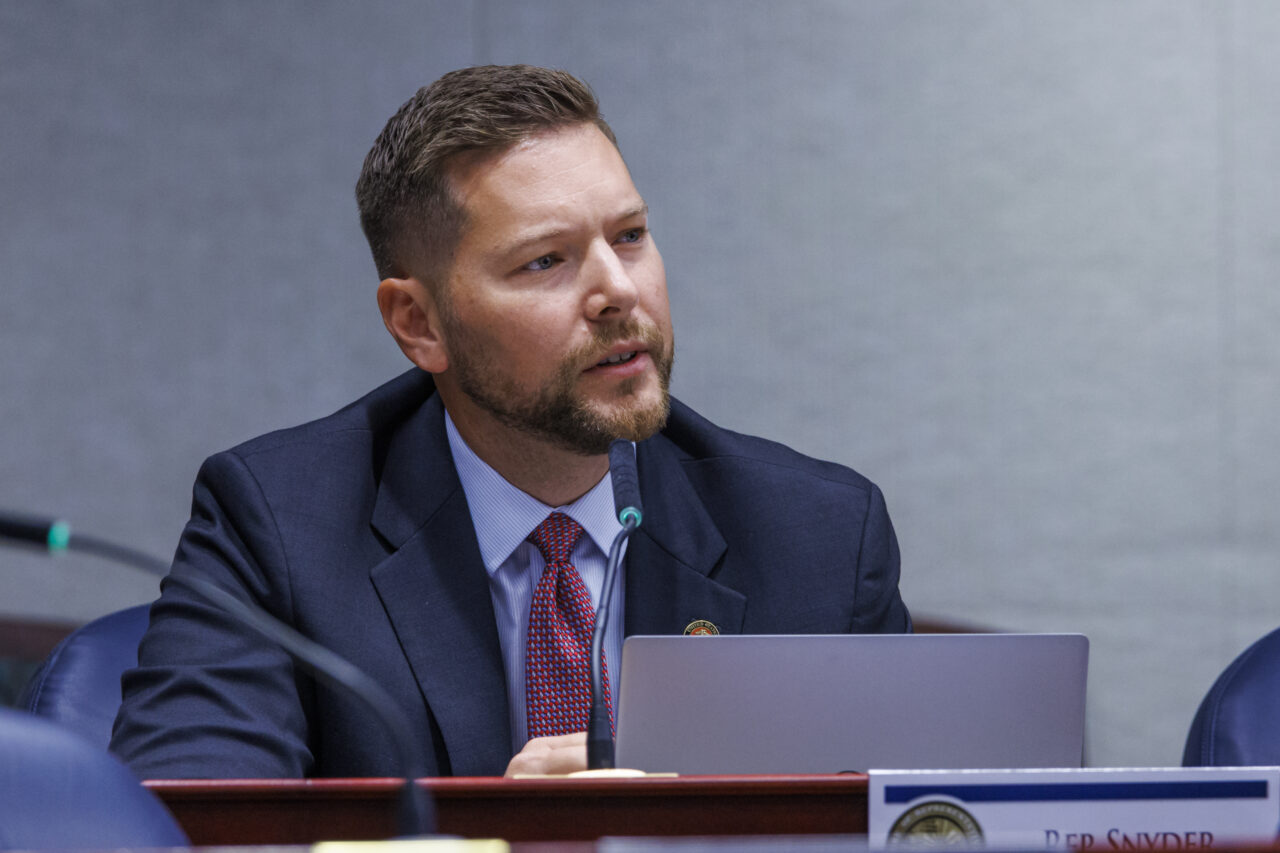 Democrats say a new system could prevent mass shootings.
A House committee advanced legislation that will stop financial institutions from tracking purchases made at gun shops.
Rep. John Snyder said his legislation (HB 221) would prevent credit card companies and other businesses cutting off the finances of individuals because they didn't like purchasing habits including ammunition and guns.
"In Florida, any type of registry of gun owners is not allowed," the Stuart Republican said.
But Democrats say this could strip away a tool of law enforcement that potentially could prevent mass shootings.
The Regulatory Reform & Economic Development Subcommittee advanced the bill on a party-line vote.
Rep. Angie Nixon, a Jacksonville Democrat, noted the shooter in the 2016 attack on Pulse nightclub in Orlando had done internet searches on whether banks could track massive ammunition purchases. He learned they did not, and he went about amassing bullets he later used to kill 49 people in a terrorist attack.
The issue has arisen because the International Organization of Standardization in September approved a merchant category code that will allow financial institutions to flag unusual purchases of guns and ammunition.
Nixon said if that code existed before the Pulse shooting, it may have attracted the attention of law enforcement and prevented the tragedy.
"Research has shown these folks are using credit cards, going multiple times to buy ammo and buy guns," Nixon said. "This doesn't infringe on the rights of folks. It just flags it."
Similarly, Rep. Joe Casello, a Boynton Beach Democrat, said he didn't want to take a tool away from law enforcement. Police regularly look at purchasing histories when investigating crimes, and the information could be used to prevent an incident.
Snyder, though, said shooters buying mass ammunition can simply use cash. He also noted the new codes will only be used in standalone gun and sporting goods stores.
Rep. Fiona McFarland, a Sarasota Republican, said she supported the legislation on data privacy grounds.
"I've long had concerns about financial institutions tracking and sharing of data," she said. "This brings a new lens to discussion of the issue of how information is tracked and who is the arbiter of what's good and what's bad."
Snyder said he could envision a bank taking issue with sportsmen and other practitioners of Second Amendment rights buying stockpiles of guns or ammunition for legal purposes.
The matter has drawn partisan commentary. Agriculture Commissioner Wilton Simpson said passage of Snyder's bill is one of his priorities this year, and Chief Financial Officer Jimmy Patronis also sent a representative to the hearing to back the bill.
Meanwhile, U.S. Rep. Maxwell Frost led a letter signed by all Florida's Democratic members of Congress asking the Legislature not to hear the bill.