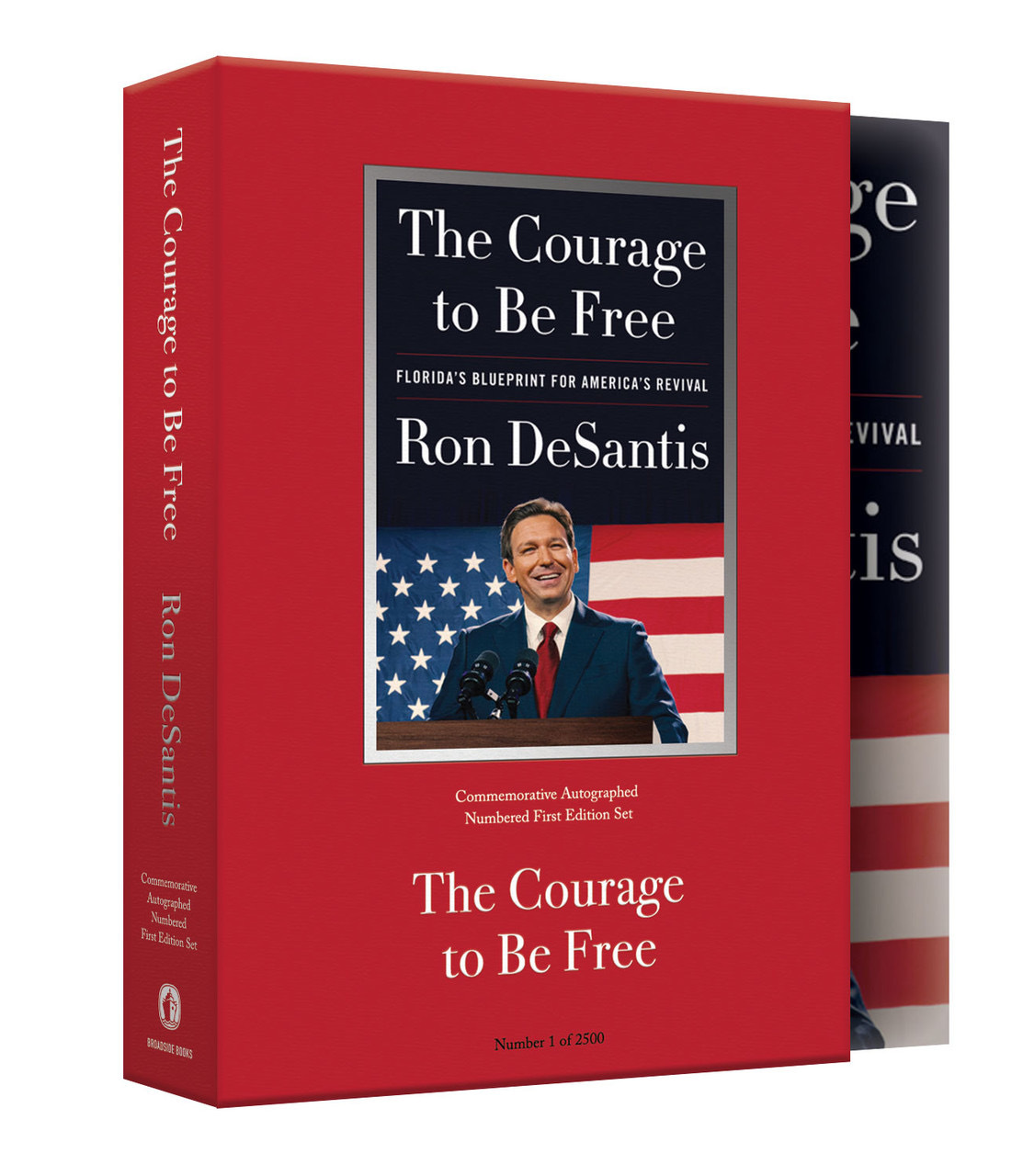 The former President claims DeSantis' book sales are 'FAKE NEWS.'
Former President Donald Trump isn't known for his book reviews, but he's making an exception for the new Ron DeSantis volume.
In a Friday evening post to Truth Social, Trump contended that sales figures for The Courage to Be Free were inflated, and mischaracterized media reports that DeSantis' new book has outsold those of former Presidents, notably himself.
"Some in the Fake News are falsely stating that Ron DeSanctimonious' book is doing as well as 'LETTERS TO TRUMP,' my new book. This is FAKE NEWS in that LETTERS doesn't even come out until April 25th. Ron has groups buying his book in order to inflate sales and, in fact, on the first day, his book was already 30% discounted. LETTERS TO TRUMP has much different pricing, and is a coffee table book. The so-called Stars corresponded with me, you'll love it!"
One problem with Trump's analysis is at least some of the so-called "FAKE NEWS" is drawing comparisons between DeSantis' new book and Trump's volume from 2016, not the forthcoming "coffee table book."
"Trump's pre-announcement book "Great Again: How to Fix Our Crippled America," published in 2016, brought in just 27,686 sales in the first week after its release.  The former President's book comes in sixth place compared to first-week sales of other politicians who wrote books before announcing their bid for the White House," remarked the Daily Mail.
The Mail also notes that "Barack Obama's 2006 book The Audacity of Hope: Thoughts on Reclaiming the American Dream earned 66,766 purchases in the first week of sales – coming in second place in sales for a future presidential candidate but trailing 27,500 behind DeSantis' sales."
CNBC notes that "DeSantis' new book sold 94,300 U.S. print copies in its first week, according to BookScan."
Trump's canards about discounted prices likewise can be ignored, given promotional pricing is a staple for big releases like that of DeSantis. Bulk buys, meanwhile, are a staple of the political book genre.