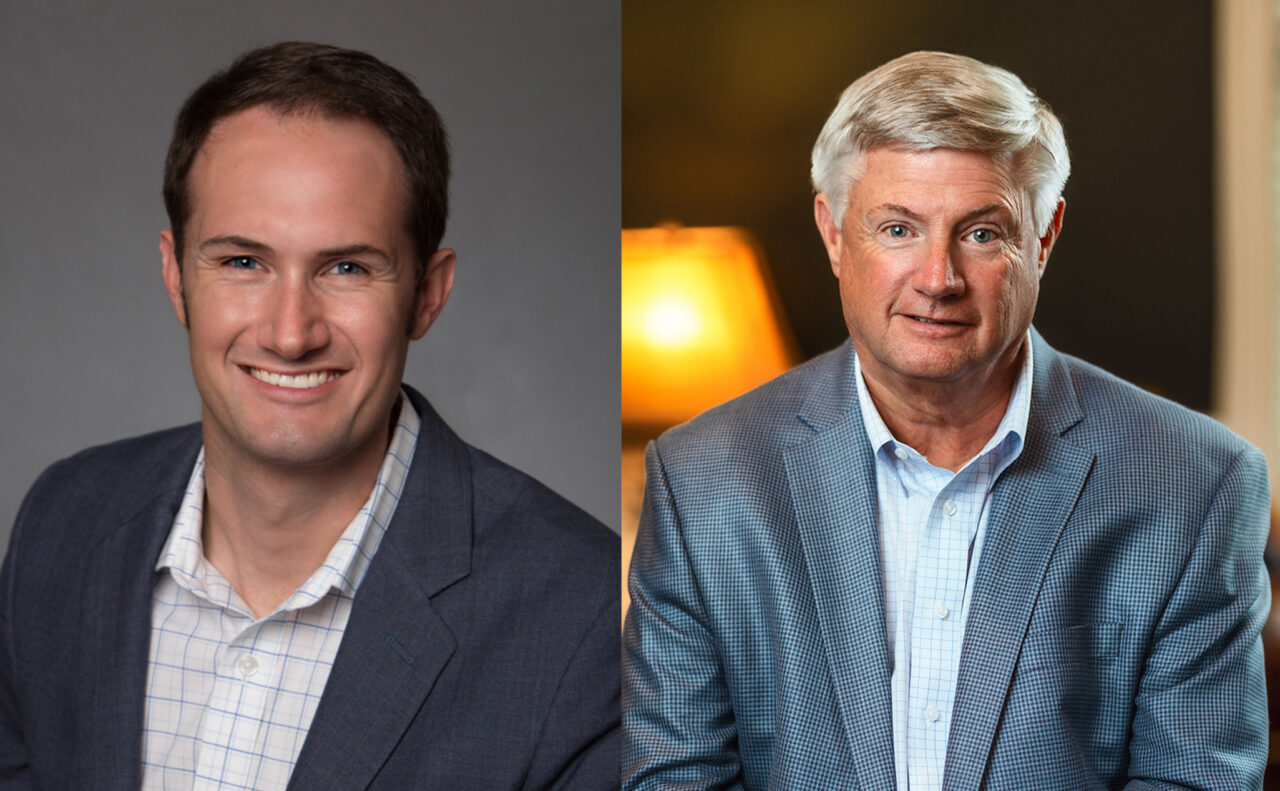 A father and son could fill two of 19 City Council seats later this year.
Jacksonville has nearly 955,000 people at last count. But in an illustration of the insular nature of local politics, one family could hold more than 10% of the City Council later this month.
At-large Councilman Matt Carlucci was elected without opposition for four more years, and his son Joe Carlucci is looking to take the District 5 seat, currently held by mayoral candidate LeAnna Cumber.
For Joe Carlucci's sole opponent, Morgan Roberts, the father and son team holding two of the 19 City Council seats presents potential problems of optics and legality, as she denoted at length in a campaign email sent Saturday.
While lauding Joe as "a good person who has volunteered his time and talent to local group" and Matt's "distinguished record and (having been) just re-elected to his 5th term on City Council, unopposed," she went on to delineate concerns about two related people on the same elected body.
"But a father and son serving together on the same city council is bad business and it's bad for Jacksonville. All of us can understand the special relationship between a parent and their child. We are called to help them, guide them, lead them. I know this, because I am a mother. Under Florida's Sunshine Law, all of those interactions would be illegal."
Indeed, the Sunshine Law "applies to any gathering of two or more members of the same board to discuss some matter which will foreseeably come before that board for action," according to the Attorney General's Office. That includes "formal" gatherings, such as noticed meetings, and "casual" meetings, such as the ones a father and son may hold.
"Sitting council members cannot have private conversations about city business. Our city council has been sued over this very concern in the past. But, more than the risk of litigation: emotion, favoritism, and influence have no place in the decisions that will affect you and over a million of your fellow citizens. Each and every City Council person must be, and be perceived to be, an independent, objective representative."
Both Father and Son Carlucci rejected the premise that they could violate the Sunshine Law in comments Saturday.
"I'm the only District 5 candidate endorsed by our police and fire fighters, because they know I'll fight for our community with honesty and with integrity," Joe said. Asked how those endorsements are meaningful in the context of Sunshine Law issues, he said it was "because they know I'll uphold the law."
Matt Carlucci, who took some time away from his wedding anniversary celebration to answer questions, offered a similar take, saying he has a "long record of obeying the law" and that offered a "simple" answer to those concerns.
Roberts was unmoved by these answers, contending the public doesn't know that a father and son duo may be on the Council dais. She said "many voters are not aware that Joe's dad will still be on council. Voters need to be aware of the potential impact to our city, and I'm trying to inform in the most factual, professional and straightforward way I can."
She noted that she told the Carluccis that she would make this an issue, noting "this has not happened in our city before and they have not put forth a plan on how they intend to comply with Sunshine law or manage the perception it brings, regardless of action."
She also noted that the senior Carlucci had raised Sunshine Law concerns over a group of City Councilmen purportedly talking official business at a bar near City Hall.
"The optics are horrible, and it really reflects on everybody because they don't tend to look at certain council members. They put us in a group, the City Council,"  Matt Carlucci said in 2022, condemning the Councilmen's pub crawl.
In a rejoinder to the younger Carlucci, Roberts noted that she was "pretty sure" the four members the elder Carlucci carped about (Aaron Bowman, Kevin Carrico, Rory Diamond and Nick Howland) had "all been endorsed by police and fire unions also."