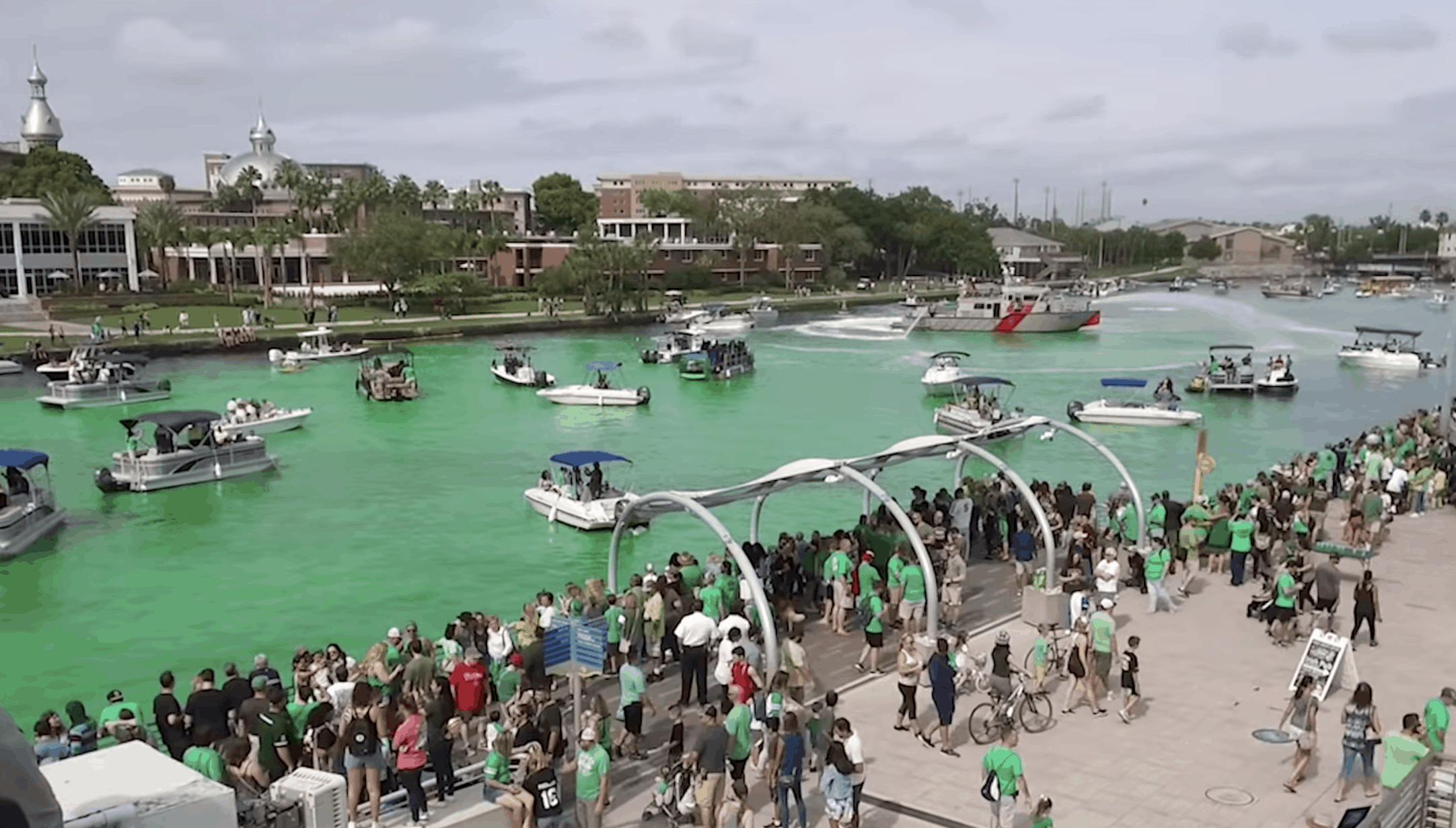 The good news: It'll now be ON St. Patrick's Day.
The annual River O' Green Fest, which transforms the Hillsborough River into a sea of green in honor of St. Patrick's Day, is being rescheduled due to forecast storms on Saturday.
The new date will now be on St. Patrick's Day, on Friday, March 17.
The free festival will take over Curtis Hixon Waterfront Park from 4-10 p.m. on Friday.
"The safety of all our guests and vendors is of the utmost importance," said Tampa Downtown Partnership President and CEO Lynda Remund.
"With storms in the forecast on Saturday, we decided it was in everyone's best interest to reschedule. The blessing in disguise is now we get to host the River O' Green Fest on St. Paddy's Day! We haven't had the event on the actual holiday since 2018. It'll be a great way for families to kick off the weekend and wrap up spring break."
The River O' Green Fest, presented this year by Grow Financial, features kids' activities, food trucks, a pet costume contest and beer. This year the event will also feature free rides along the Hillsborough River through Freedom Boat Club.
Tampa Mayor Jane Castor is scheduled to sound the horn at 4 p.m. to begin dyeing the river emerald green using a non-toxic, biodegradable dye certified by the National Sanitation Foundation Standard 60 for use in and around drinking water.
The Hillsborough County Environmental Protection Commission examined and approved the dye for use in the event.