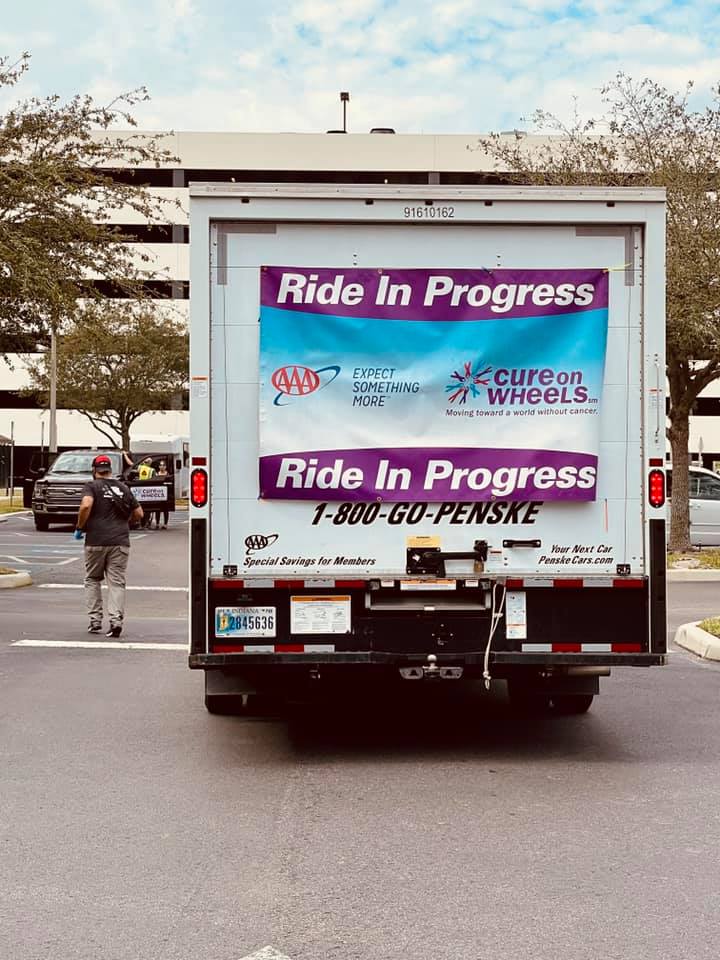 The Cure on Wheels team will present a $70,000 check from the previous ride.
Cyclists with Cure on Wheels are embarking Sunday on a four-day, 325 mile bike ride to raise money for research at Moffitt Cancer Center. 
The annual Capitol Ride travels from Tampa to Tallahassee and kicks off the cancer center's annual Moffitt Day at the Florida Capitol, which recognizes the need for continued legislative support for Moffitt and its mission of contributing to the prevention and cure for cancer.
More than 35 cyclists are expected to participate this year. Once in Tallahassee, the Cure on Wheels team will present a $70,000 check from the previous ride.
Most of the ride is, tentatively, spread out over just three days, with nearly 100 miles covered the first day and more than 100 miles each the second and third days. The fourth day is just a short trip from cyclists' hotel in Tallahassee to the Capitol, though there is some hoofing thanks to Tallahassee's hilly terrain.
Funding is used to support adolescent and young adult fertility services; blood and marrow transplantation services; and research at the Dr. Ghassan El-Haddad lab, which is developing novel, targeted and minimally invasive image-guided cancer therapies. 
The ride begins at Moffitt Cancer Center in Tampa, located at the Richard M. Schulze Family Foundation Outpatient Center at McKinley Campus — 10920 N. McKinley Dr. 
The Tampa-based facility is one of just 53 National Cancer Institute-designated Comprehensive Cancer Centers, a distinction that recognizes scientific excellence, multidisciplinary research, and robust training and education. The Center's nursing staff is recognized by the American Nurses Credentialing Center with Magnet® status, the group's highest distinction. 
Moffitt has more than 7,800 team members and creates an economic impact in Florida of $2.4 billion.