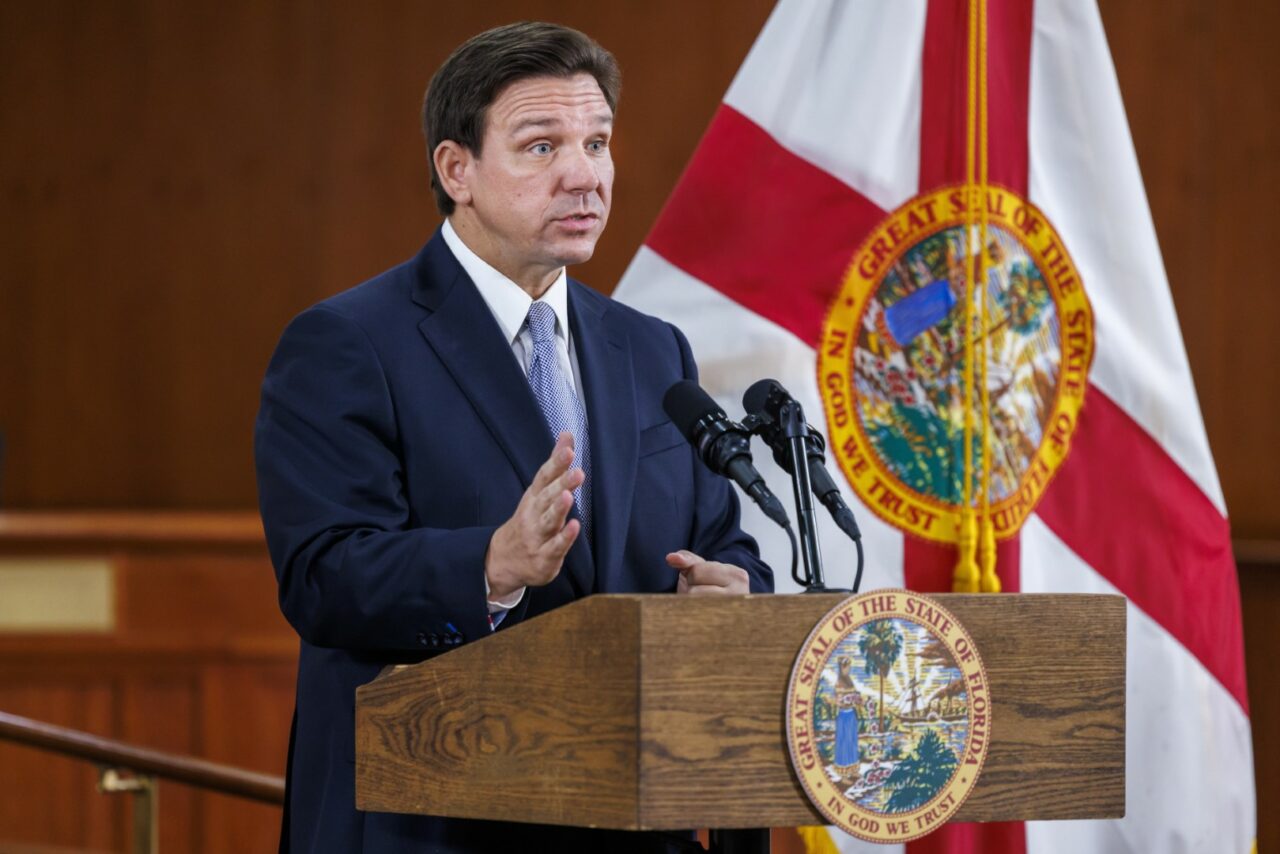 'Who knows whether they would let you buy a firearm or things they disapprove of?'
The federal government could soon control your money, preventing you from buying gas or guns, Gov. Ron DeSantis argued, as he called on the Legislature to ban the use of centralized bank digital currencies (CBDC).
"If you can hold (money) in your hand, you have power over that. The minute you digitize that, someone else has control over that," DeSantis said.
DeSantis pointed to an executive order signed by President Joe Biden on March 9, 2022 that calls for a study of the use of CBDC. The purpose, though, was to protect consumers in the use of decentralized digital assets like cryptocurrencies and crack down on financial crimes.
"We must take strong steps to reduce the risks that digital assets could pose to consumers, investors, and business protections; financial stability and financial system integrity; combating and preventing crime and illicit finance; national security; the ability to exercise human rights; financial inclusion and equity; and climate change and pollution," the order stated.
But DeSantis believes such a move would lead to greater control by the federal government over personal spending habits.
"Who knows whether they would let you buy a firearm or things they disapprove of?" DeSantis said.
No bill has been filed in the Legislature, which is in the middle of its Regular Session that is slated to end May 5. But DeSantis said he's spoken with legislative leaders and expects the measure to pass.
DeSantis distinguished CBDC from decentralized cryptocurrencies, which he has embraced in the past. Last year he pushed some state agencies to advance pilot projects that would accept some digital currencies after lawmakers declined his recommendation to insert them into the state budget.
This year, though, DeSantis' recommended budget did not include a reference to cryptocurrencies.
DeSantis also called on other "like-minded" states to join his pushback against CBDC. He believes a "groundswell" of states opposing it will cause the federal government to rethink efforts to set up such a currency.