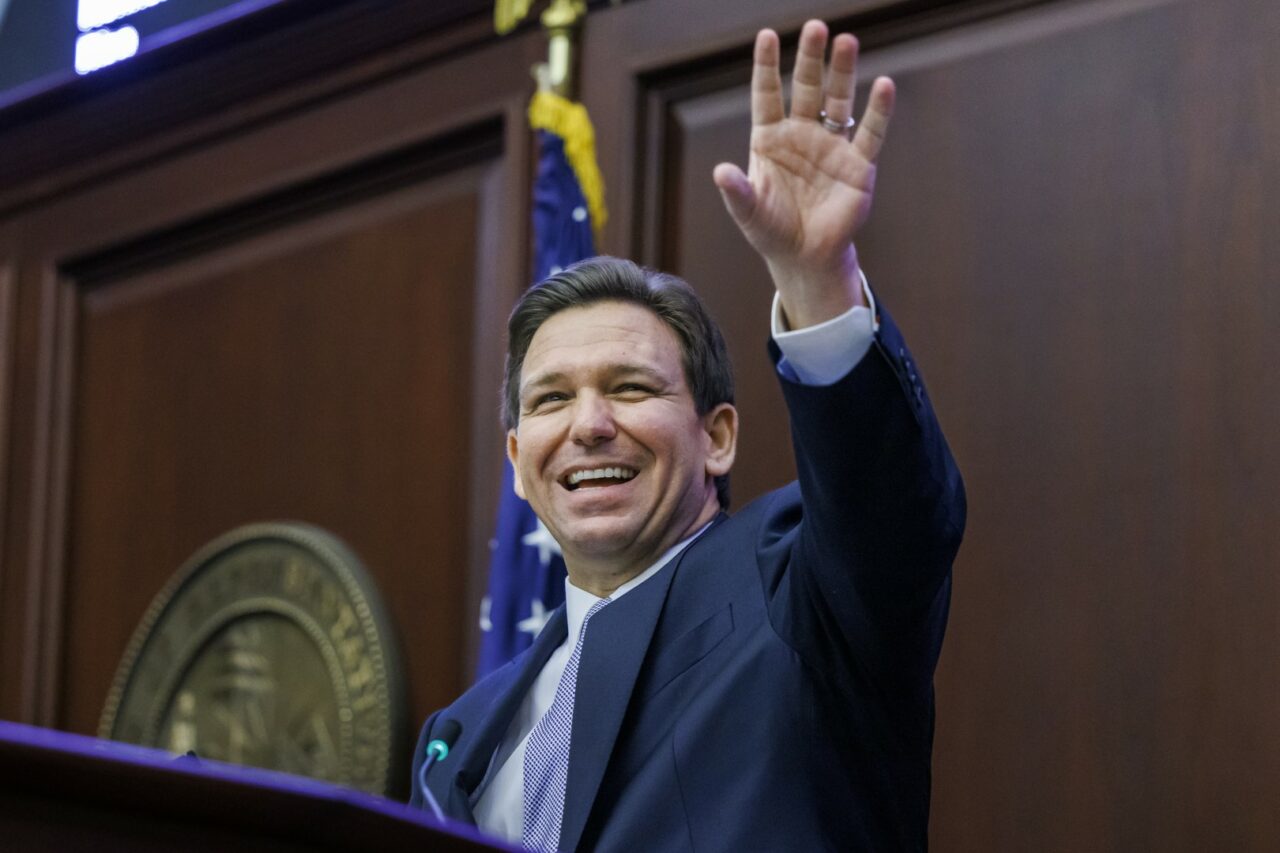 The Governor had blamed 'DEI' last week, drawing criticism.
Gov. Ron DeSantis is addressing the failed Silicon Valley Bank (SVB), pivoting from previous comments that blamed DEI for the bank's failure.
In Panama City, the Governor instead blamed "mismanagement" for the California financial institution lurching into Federal Deposit Insurance Corporation receivership, as he responded to a question about whether the bank's problems could spill over into Florida's pension fund.
"SVB was a little bit unique," DeSantis said, noting the average deposit was "millions of dollars."
"What's the average bank account in the United States? It's probably about five or six thousand dollars. And so these are very high-powered individuals, a lot of them involved with venture capitalists. And this was kind of the bank of choice that people would go to. So these are very sophisticated people, they made decisions to put their money there."
The Governor then suggested the collapse should not have "been a surprise" given the bank's "financials."
"You saw what the strategy was in terms of where they had put so much money," DeSantis added, presumably referring to the bank's decision to buy a lot of "low-yield, long-term bonds" in recent years, a fateful decision.
"So many deposits flowed in once COVID happened that their bank really got bigger. But there was mismanagement on part of the bank, and it wasn't just because the interest rates were rapidly increased."
The Governor noted that "had a lot to do with it, clearly," but if the Federal Reserve "would have identified the inflation earlier, they could have probably done this with a lot less pain."
From there, DeSantis moved to the expansion of the money supply.
"There (were) trillions of dollars printed, trillions of dollars appropriated by Congress over the last several years. This was going to happen to where you were going to have an inflationary period," he argued.
"There's just no way you can do that. There's no free lunch," DeSantis added. "I mean, if we could just print money to solve all the world's problems, why do we even show up? I mean, let's just let them print, we'll just sit at home, you know, hang out all day. It just doesn't work."
The Governor contends that a "reckoning" is coming, arguing against "special benefits and special bailouts" for "some of these banks who made bad decisions."
The press conference response offered DeSantis an opportunity for cleanup from his segment eight days ago on the Fox News Channel's Sunday Morning Futures with Maria Bartiromo, when he said "I mean, this bank, they're so concerned with DEI and politics and all kinds of stuff. I think that really diverted from them focusing on their core mission," DeSantis contended.
DeSantis drew derision from Democrats and beyond, including financial commentator Suze Orman.
"So when people start looking at things like that to blame what happened. That just shows you their serious lack of economics, of money, and reality and they are simply going for your vote," Orman said last week.
Closer to home, Florida Democratic Party Chair Nikki Fried said DeSantis' argument was "absolutely insane" when asked about it last week.