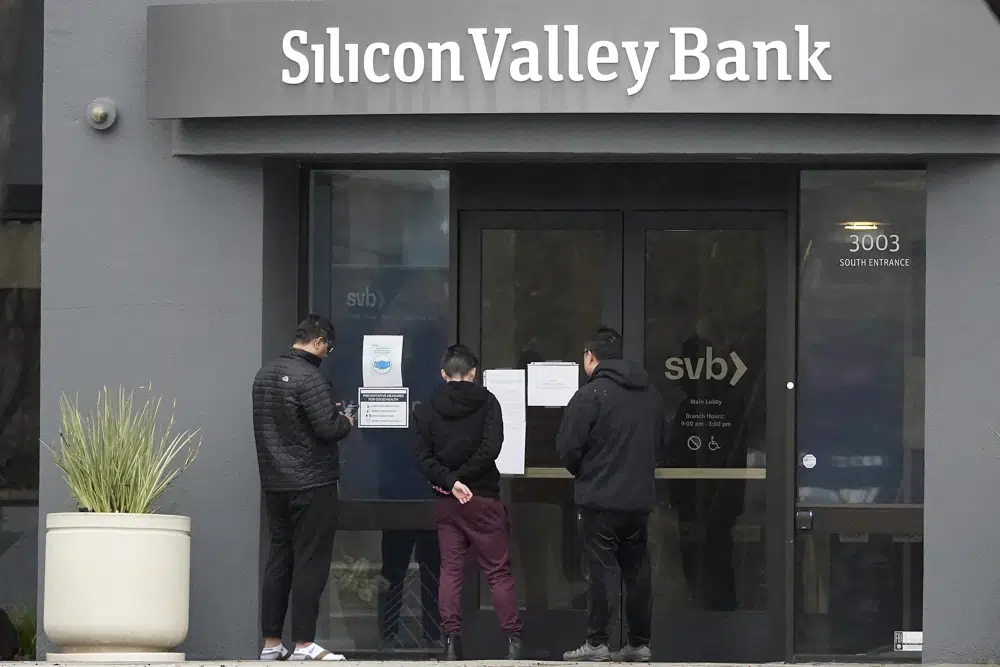 The Governor has no 'specific information' on whether Florida banks may also be affected.
Gov. Ron DeSantis is blaming woke economics for the collapse of Silicon Valley Bank.
DeSantis, appearing on the Fox News Channel's Sunday Morning Futures with Maria Bartiromo, expressed confidence that the issues the California financial institution is experiencing won't reach Florida banks, while also offering a series of other insights about what may have led the bank to its current peril.
"So, I don't have any specific information about any Florida bank similar to Silicon Valley Bank, and hopefully, that remains the case," DeSantis said, before offering some speculation about philosophical reasons the bank is in turmoil.
"I mean, this bank, they're so concerned with DEI and politics and all kinds of stuff. I think that really diverted from them focusing on their core mission," DeSantis contended.
Home Depot co-founder Bernie Marcus echoed the same theme, telling Neil Cavuto of Fox News: "I feel bad for all of these people that lost all their money in this woke bank. You know, it was more distressing to hear that the bank officials sold off their stock before this happened. It's depressing to me. Who knows whether the Justice Department would go after them? They're a woke company, so I guess not. And they'll probably get away with it."
In March 2021, Marcus gave $250,000 to DeSantis' re-election campaign.
According to a page on its website, the bank does promote Diversity Equity and Inclusion initiatives: "We are intentionally and strategically working for a world where every client and employee has the opportunity to bring their bold ideas to life. We also know that diverse perspectives and inclusive environments ignite new ideas to power innovation. That is why we're building a culture of belonging with a global workforce that celebrates greater dimensions of diversity and reflects the markets we strive to serve."
However, DEI notwithstanding, a more likely reason for the bank run that led to FDIC receivership could be its heavy investment in 10-year bonds with low-interest rates combined with the need for liquidity from its high-dollar account venture capital clients. When interest rates surged recently, SVB found itself in a cash crush, made worse by an earlier meltdown in the tech sector, causing many capital investors to scale back.
Silicon Valley Bank is the nation's 16th-largest bank. It was the second-biggest bank failure in U.S. history after the collapse of Washington Mutual in 2008. The bank served mostly technology workers and venture capital-backed companies, including some of the industry's best-known brands.
DeSantis did not address the bank's investment strategy.
"I also look at it and say we have such a morass of federal regulations. We have a massive federal bureaucracy and yet they never seem to be able to be there when we, we need them to be able to prevent something like this," DeSantis said, though it's unclear what he would have had the federal government do to stop this from happening.
"And so, we'll see what they do going into tomorrow. But I think it's just very disappointing. Kind of reminds me of stuff that we saw in the financial crisis or Bernie Madoff where you had warning signs and yet the government that this is supposed to be their job and they always seem to whiff when it counts."
Regulators seized the bank's assets on Friday. Deposits that are insured by the federal government are supposed to be available by Monday morning.
___
Material from The Associated Press was used in this post.