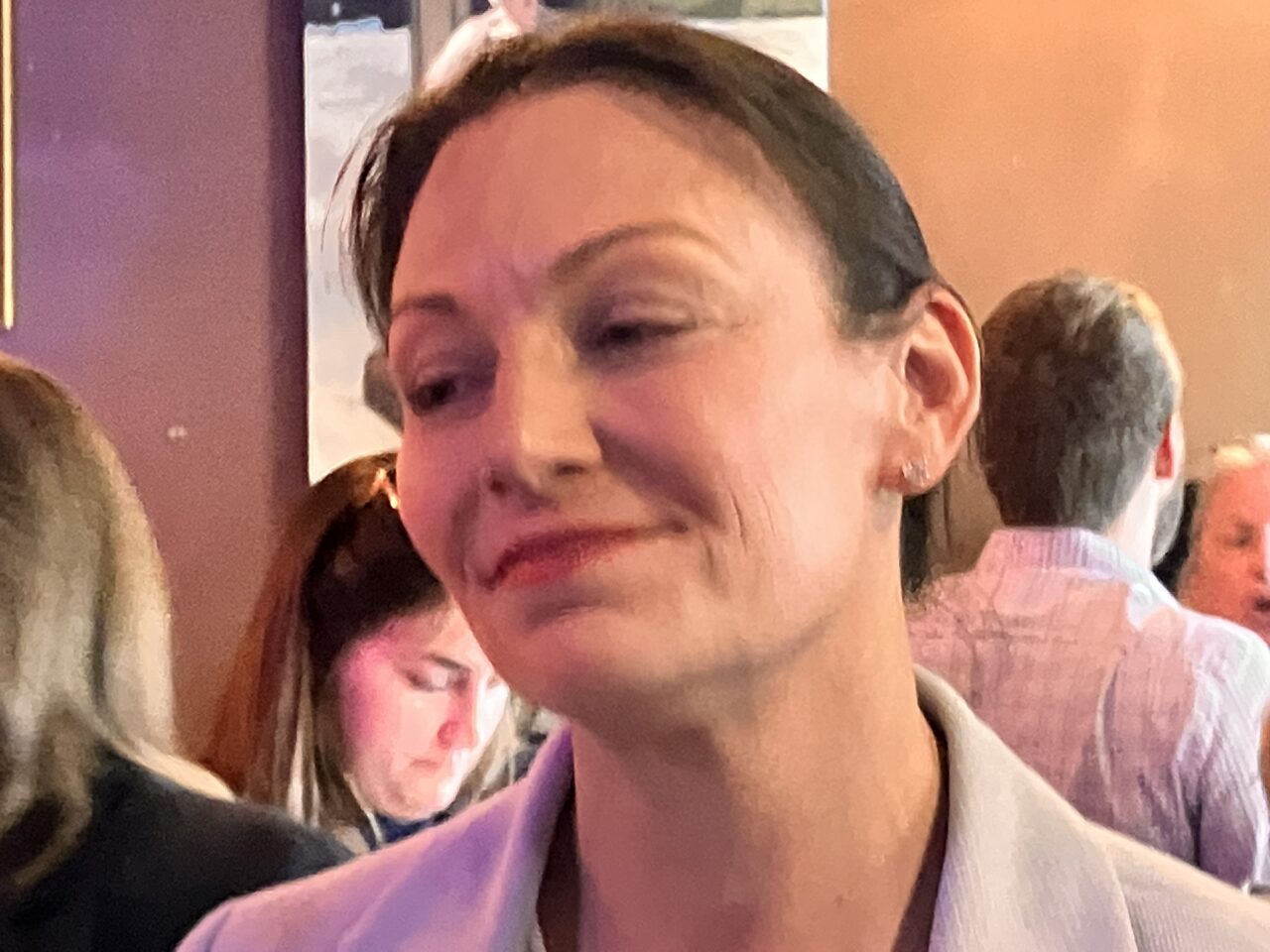 The Governor discussed Silicon Valley Bank over the weekend.
The new chair of the Florida Democrats dragged Ron DeSantis for claiming diversity, equity, and inclusion caused a bank to fail this weekend.
"That's insane. That's absolutely insane," Fried said in Jacksonville, where she was rallying Duval Democrats ahead of next Tuesday's municipal elections, when asked about DeSantis' claim that "DEI" brought Silicon Valley Bank down.
Fried urged DeSantis to get down to the "business of our state and talking about the economy that is here in our state, and the fact that so many people are still suffering,  and he's out traveling the country on his ego tour. He isn't focusing on the issues that are impacting our state."
DeSantis, appearing on the Fox News Channel's Sunday Morning Futures with Maria Bartiromo, said DEI presented a diversion.
"I mean, this bank, they're so concerned with DEI and politics and all kinds of stuff. I think that really diverted from them focusing on their core mission," DeSantis contended.
According to a page on its website, the bank does promote Diversity Equity and Inclusion initiatives: "We are intentionally and strategically working for a world where every client and employee has the opportunity to bring their bold ideas to life. We also know that diverse perspectives and inclusive environments ignite new ideas to power innovation. That is why we're building a culture of belonging with a global workforce that celebrates greater dimensions of diversity and reflects the markets we strive to serve."
However, DEI notwithstanding, a more likely reason for the bank run that led to FDIC receivership could be its heavy investment in 10-year bonds with low-interest rates combined with the need for liquidity from its high-dollar account venture capital clients.
Fried also discussed the Governor's new book, The Courage to Be Free, with Florida Politics. But she was in no position to offer a review.
"Oh, I have not read the book. I'm not wasting my money."