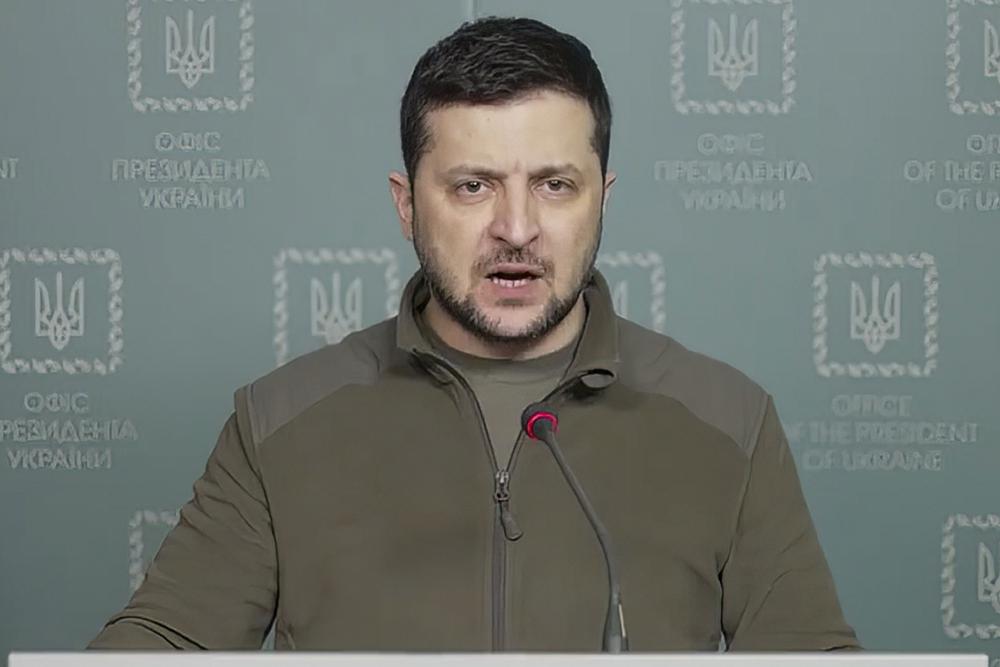 If Russia occupies Ukraine, NATO allies will be next, the Ukrainian President argued.
Ukraine's President is responding directly to Gov. Ron DeSantis' assertion that providing funding to the eastern European nation isn't in America's national interest.
In an interview with Ukrainian President Volodymyr Zelenskyy, editors of The Atlantic asked directly about DeSantis' position on continued aid. Zelenskyy said if he could discuss the matter with DeSantis or anyone with the same concerns, he would respond pragmatically.
"If we will not have enough weapons, that means we will be weak. If we will be weak, they will occupy us. If they occupy us, they will be on the borders of Moldova and they will occupy Moldova. When they have occupied Moldova, they will (travel through) Belarus and they will occupy Latvia, Lithuania and Estonia," Zelenskyy argued.
"That's three Baltic countries which are members of NATO. They will occupy them. Of course (the Balts) are brave people, and they will fight. But they are small. And they don't have nuclear weapons. So they will be attacked by Russians because that is the policy of Russia, to take back all the countries which have been previously part of the Soviet Union."
The interview happened after DeSantis told Fox News in a questionnaire that "becoming further entangled in a territorial dispute between Ukraine and Russia" was not a "vital national interest."
"Without question, peace should be the objective. The U.S. should not provide assistance that could require the deployment of American troops or enable Ukraine to engage in offensive operations beyond its borders," DeSantis said.
"F-16s and long-range missiles should therefore be off the table. These moves would risk explicitly drawing the United States into the conflict and drawing us closer to a hot war between the world's two largest nuclear powers. That risk is unacceptable."
That puts DeSantis in line with a view held by former President Donald Trump, but not most of the other Republicans currently running or expected to run for President in 2024, including former Vice President Mike Pence, former United Nations Ambassador Nikki Haley and U.S. Sen. Tim Scott of South Carolina. DeSantis' comments also mark a departure from the position he held while serving in Congress.
Zelenskyy suggested DeSantis' framing is short-sighted. He argued that if Russia occupies Ukraine, that will lead to the invasion of countries in NATO, forcing U.S. involvement in the future.
"When they will occupy NATO countries, and also be on the borders of Poland and maybe fight with Poland, the question is: Will you send all your soldiers with weapons, all your pilots, all your ships? Will you send tanks and armored vehicles with your young people? Will you do it?" Zelenskyy told The Atlantic. "Because if you will not do it, you will have no NATO."
Zelenskyy then referenced a nation DeSantis does see as an ally worth defending.
"When they will try to occupy Israel, will the United States help Israel?" he said. "That is the question. Very pragmatic."