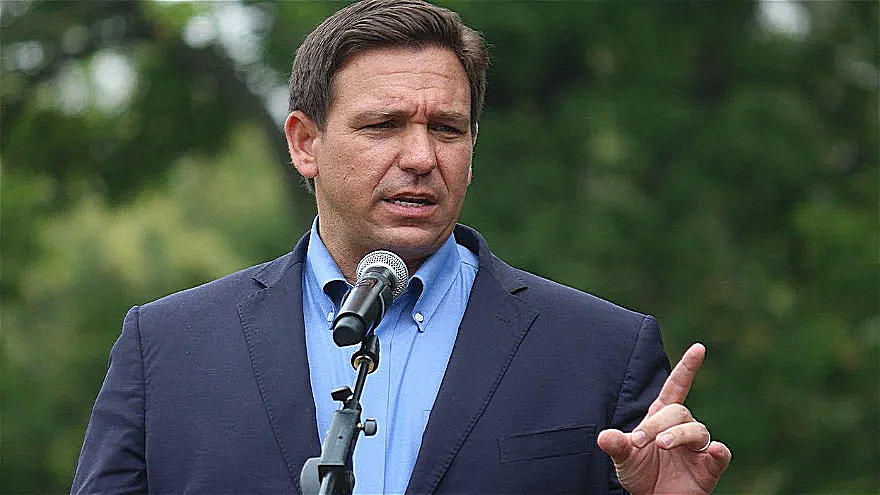 One donated to DeSantis' re-election campaign.
Gov. Ron DeSantis is appointing two judges to fill vacancies — one created by a retirement, the other by legislation — in Central Florida and the Panhandle.
The Governor named Assistant State Attorney Chad Monty and lawyer Steven Warrick, respectively, to benches in the 5th Judicial Circuit in Lake County and 1st Judicial Circuit in Santa Rosa County.
Monty, a law school graduate of Stetson University, has served as an Assistant State Attorney in Lake County since 2012. Prior to that, he ran the Law Office of Chad J. Monty.
He is filling a vacancy created through HB 7027, which lawmakers passed in March 2022. The measure moved circuits that cover Duval and Nassau counties from the 1st District Court of Appeal to the 5th District Court of Appeal and created a sixth appeals court stretching from Orange County in Central Florida to Southwest Florida covering Lee and Collier counties.
Monty will rule as a Judge on the Lake County Court, one of five county courts in Florida's 5th Judicial Circuit.
In January, he was elected Chair of the Lake County Public Safety Coordinating Council.
Warrick, a Gulf Breeze resident, will serve on the 1st Judicial Circuit Court proper. He received his law degree from Nova Southeastern University and since 2008 has worked as a lawyer and partner at Brook Warrick & Associates P.A. in Milton, where he specializes in criminal defense, family and probate law.
Before joining the firm, Warrick was an Assistant Public Defender in the First Circuit.
Division of Elections records show he donated $150 to DeSantis' re-election campaign in October.
Warrick is replacing former Judge Mary Polson, who retired Nov. 21 after a decade on the bench.
In a June 2022 letter informing DeSantis of her plan to leave the position, Polson asked him to "be helpful in appointing (her) successor."
Warrick was among six applicants a judicial nominating commission Circuit recommended for the job in January following interviews at the Escambia County Courthouse earlier that month.