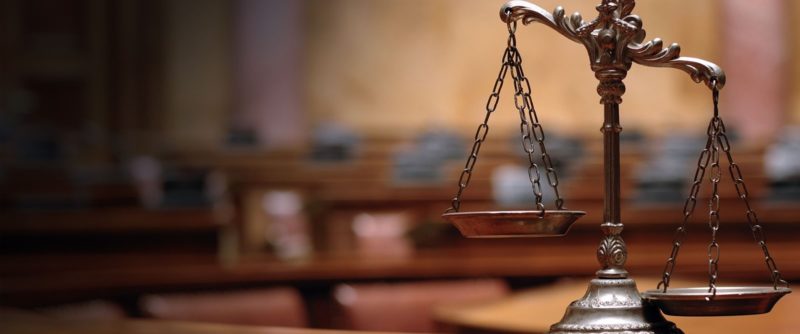 'Recruiting has been incredibly difficult especially at the rates the judicial branch hires at.'
Florida's new 6th District Court of Appeal is up and running two weeks after coming online thanks to legislation passed by lawmakers last year, but the new bench doesn't have a suitable courthouse to hold oral arguments and neighboring districts are struggling to recruit staff attorneys.
Sixth DCA chief judge Meredith Sasso, who moved to the newly created district from the old 5th DCA, which had included her native Orange County, gave an update to House and Senate panels Tuesday on the transition to the new district and outlined how the appellate courts are coping with the changes.
The 6th DCA is using an office building in Lakeland, its headquarters, and is renting out space in the Orlando area as well. It also has a per diem agreement with Florida Southern College, a Lakeland-based private college, to use a room as needed, Sasso said. But the lack of a dedicated room for face-to-face oral arguments is the biggest deficiency right now.
"There's something that's lost on Zoom when we don't get to look the practitioners directly in the eye," Sasso told the House Judiciary Committee.
After the Florida Supreme Court approved a set of recommendations to expand Florida's appellate courts to a sixth district, lawmakers passed a plan last year to move circuits that cover Duval and Nassau counties from the 1st DCA to the 5th DCA and create a new 6th DCA, which stretches from Orange County in Central Florida down to Southwest Florida covering Lee and Collier counties.
The 2nd DCA now comprises the Tampa-area counties: Hillsborough, Pinellas, Pasco, Manatee, Sarasota and DeSoto.
The bill, HB 7027, was passed in March but didn't take effect until Jan. 1.
The change was made to offset the workload of the appellate courts, which have seen a rise in the average annual cases from 10,000 in 1979, the last time a new appellate court was created, to 20,000 today.
The new 6th DCA, though, is not the only district experiencing transition troubles. Sasso said the 2nd and 5th DCAs affected by the switch are having trouble finding staff attorneys and law clerks.
"Recruiting has been incredibly difficult, especially at the rates the judicial branch hires at," Sasso said.