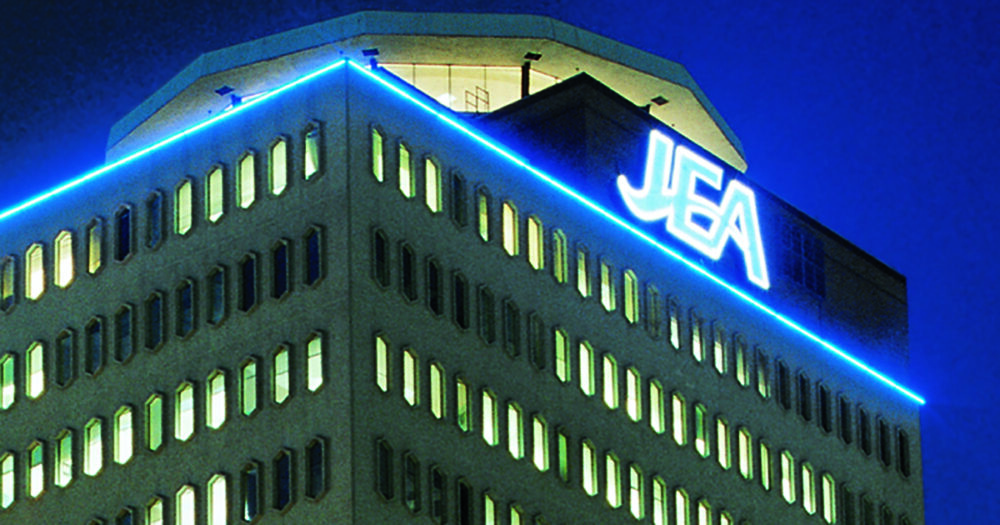 It's up to Gov. Ron DeSantis now.
The Duval County Republican Party is calling on Gov. Ron DeSantis to appoint a grand jury to investigate the attempted sale of JEA.
The Republican Executive Committee on Monday unanimously approved a resolution that urges a statewide grand jury to investigate "potential violations of Florida law" and the "actions of public officials, private individuals, and business entities who intentionally misled the citizens of Duval County regarding the proposed sale of JEA (and) who concealed material facts regarding the proposed sale."
Former Duval County Republican Chair Robin Lumb made the case to current Chairman Dean Black in an email that ultimately led to the resolution being heard and approved Monday.
"With Jacksonville's municipal elections just around the corner, we think now is the right time for the Duval County Republican Executive Committee to take an official stand on advocating for a statewide grand jury investigation into the JEA scandal. It will show our voters that Republicans are serious about ending the institutional corruption and self-dealing that's plagued local government in recent years," Lumb wrote.
Black told Florida Politics that the "resolution speaks for itself."
Four Republicans are currently running for Mayor, and one of them is perceived as vulnerable on this issue.
Jacksonville Chamber of Commerce CEO Daniel Davis has been the subject of ads from the JAX First political committee controlled by LeAnna Gutierrez Cumber that have castigated Davis for his support of not just JEA privatization but privatizing even more city assets.
The sale attempt, which collapsed during the second term of Republican Mayor Lenny Curry, for whom Lumb worked as policy director for seven years, has led to criminal indictments already. Former CEO Aaron Zahn and CFO Ryan Wannemacher are set to go to trial on conspiracy and wire fraud charges, but the commencement is delayed until Fall 2023.
A bonus scheme called the Performance Pay Plan that would have enriched executives off the windfall sale of the utility, likely to a bigger regional operator, raised the ire of the public and then the JEA Board that hired Zahn, leading to his dismissal by the end of 2019, not even six months after Curry's second inauguration.
Zahn, a political supporter of Curry's in his first campaign for mayor, emerged from the JEA Board, where he served as a junior member for a couple of meetings before becoming the CEO, in part because of what one board member described as his "passion."