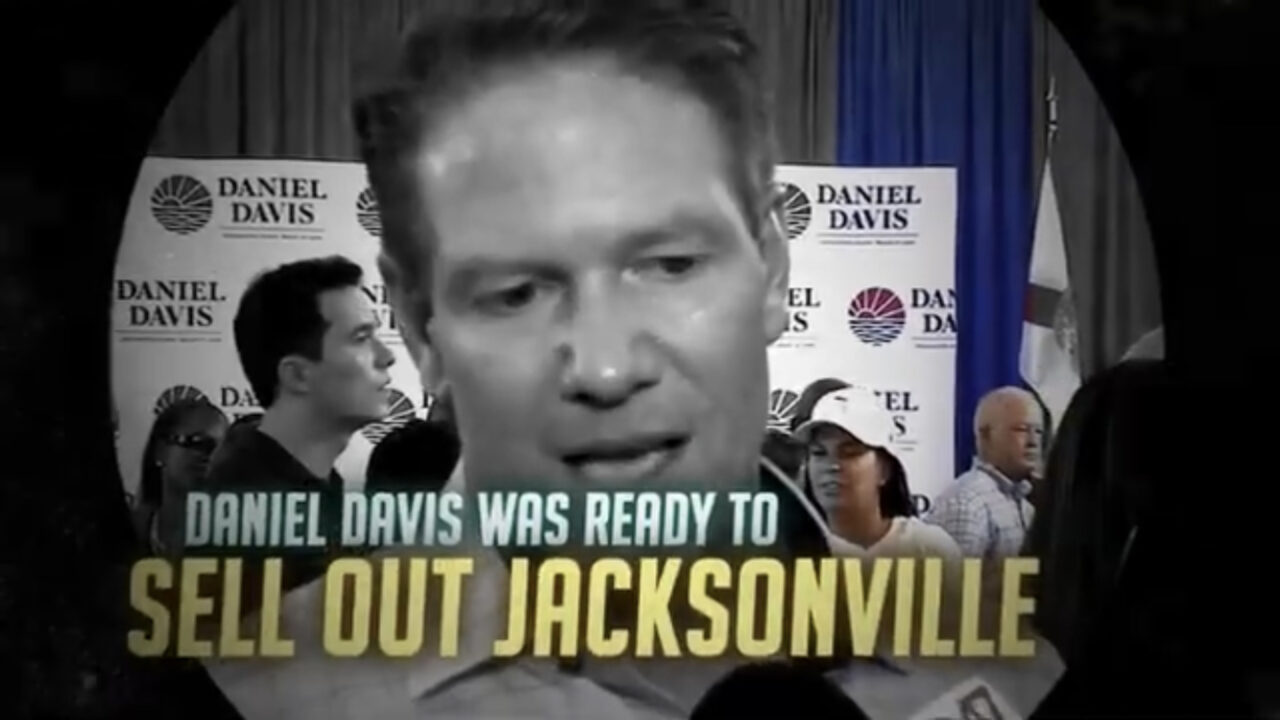 New ad from JAX First committee reanimates JEA sale push.
The binary battle between Republicans LeAnna Gutierrez Cumber and Daniel Davis continues to dominate the 2023 race for Jacksonville mayor.
Cumber's JAX First political committee released on Tuesday a 30-second spot titled "Sell Out." The ad savages the Jacksonville Chamber of Commerce CEO as being "out for himself," citing conceptual support for privatization initiatives, such as last decade's exploration of privatizing Jacksonville's municipal utility, JEA.
The ad contends that Davis and his donors "pushed privatizing JEA," claiming Davis "took over three hundred grand to promote privatization."
"Davis was ready to sell out Jacksonville," the script continues. "And he's gearing up to do it again."
Davis "can't be trusted," the ad closed. "He's out for himself, not for you."
The ad looks to capitalize on what may have been the most controversial play in local politics in recent memory. The exploration of JEA privatization last decade cast a shadow over the 2019 mayoral race, in which Mayor Lenny Curry was re-elected handily. Despite time having passed and Curry headed out of office later this year, the Cumber camp is betting the issue remains salient.
LeAnna Cumber's husband Husein Cumber was on the JEA board for years leading up to the exploration of privatization. Appointed to the board originally by Democratic mayor Alvin Brown, Husein Cumber was the sole holdover by Mayor Lenny Curry on the board. Cumber called for a pause in privatization when on the board, and once off the board, he advocated for the firing of controversial CEO Aaron Zahn.
The Cumber and Davis campaigns are dominating fundraising in the mayoral race to this point.
Cumber's JAX First political committee closed 2022 with nearly $2.5 million on hand, and she had more than $350,000 in her campaign account.
Davis is the cash leader, with roughly $450,000 in hard money at the end of 2022. Davis' Building a Better Economy political committee ended 2022 with over $3.5 million cash on hand, even after spending more than $525,000 in December.
Though the two Republicans lead the money race, they are not the only candidates in the field. Democrats Donna Deegan and Audrey Gibson qualified already, as did Cumber's GOP City Council colleague Al Ferraro.
See the "Sell Out" ad below.