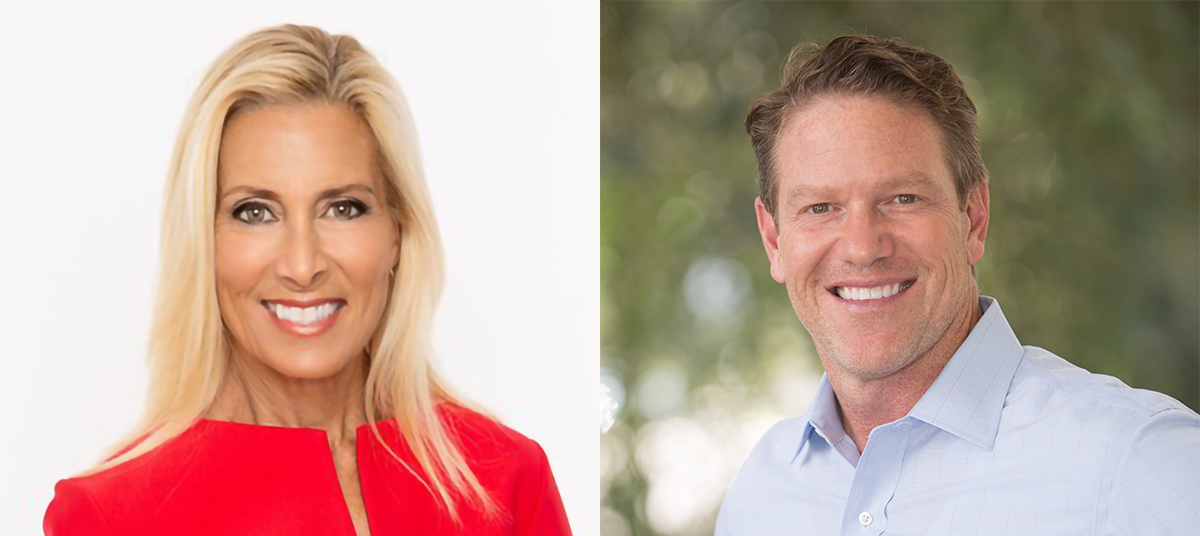 Jacksonville's "elite eight" of mayoral candidates is down to a final two.
Democrat Donna Deegan and Republican Daniel Davis emerged from the crowded field Tuesday night, and will square off in a May 16 General Election.
Deegan finished in a strong first place with 39% of the vote, though not with the majority support needed to win outright. Deegan carried early vote, vote by mail, and Election Day turnout, despite Republicans dominating Tuesday turnout.
Davis had 25% of the vote, far behind Deegan but good enough to set up the second election in eight weeks.
Further back in the count were the other six candidates: former Senate Democratic Leader Audrey Gibson, Republican City Council members LeAnna Cumber and Al Ferraro, Republican former lawyer Frank Keasler Jr., independent Omega Allen and write-in Brian Griffin.
They fell short of the runoff. Ferraro had 16%, good for third place. Gibson had 9%. Cumber finished in fifth place with 8%. Keasler came in with 2%. Allen had 1%.
"Tonight we are the clear front runner to be the next mayor of Jacksonville," Deegan said at her election watch party. She noted she has run a "positive uplifting campaign that says our best days are ahead of us," before calling herself the "heavy front runner."
Plaudits came in after her victory.
"For the first time in our history we see a courageous woman poised to lead Jacksonville where no man has led before," asserted activist Ben Frazier, who endorsed Deegan. He credited Black voters as key to her finish.
"Ruth's List is thrilled to see Donna make the runoff, and become one step closer to making history as the first woman to lead Florida's largest city," said Ruth's List Interim CEO Christina Diamond. "She has been a dedicated community advocate who repeatedly shows up for the Jacksonville community. We know she has the experience and tenacity to win this race and flip this seat blue in May."
Despite the seemingly comfortable Deegan margin, the Davis team feels good about where they are. Cumber's negative onslaught didn't derail their momentum, and they managed to keep Ferraro's support from growing beyond where it did.
Davis supporters, including Duval GOP chair Dean Black, were exuberant.
"Congratulations to Daniel Davis on securing the Republican nomination for Mayor of Jacksonville! A limited government conservative who is committed to public safety, Daniel will be the clear choice over an avowed Biden/Gillum liberal in Donna Deegan," Black said.
"'Defund Donna' is soft on crime, wants higher taxes and is wholly unprepared to handle the city's $1.5 billion budget. Jacksonville needs a real Mayor – not a media activist like Deegan who pretends to be one on TV."
The runoff sets up a battle between two known commodities, each of which have taken different paths to the General Election.
Deegan is an alumna of Bishop Kenny High School, a relative of former Mayor Tommy Hazouri and a longtime on-air personality on First Coast News, Deegan has had name identification no other candidate can match. She has raised more than $1.2 million so far between her campaign account and her Donna for Duval political committee.
She's run one race before, losing decisively in a challenge to Congressman John Rutherford in 2020. But whereas that race was for a GOP-friendly seat in the U.S. House of Representatives. This time around, she will benefit from a Democratic registration plurality.
As far back as 2015, Davis was telling people he intended to run for Mayor once incumbent Lenny Curry was term-limited. The Westside Republican, running under the "Jacksonville Grown" tagline, has been the strongest fundraiser in the race, with roughly $6 million brought in between his campaign account and his Building a Better Economy political committee.
Deegan has been outgunned financially, having raised more than $1.2 million so far between her campaign account and her Donna for Duval political committee. But whereas the Democrat has been able to run a positive campaign so far, Davis was mired in a battle of negative messaging against Cumber.