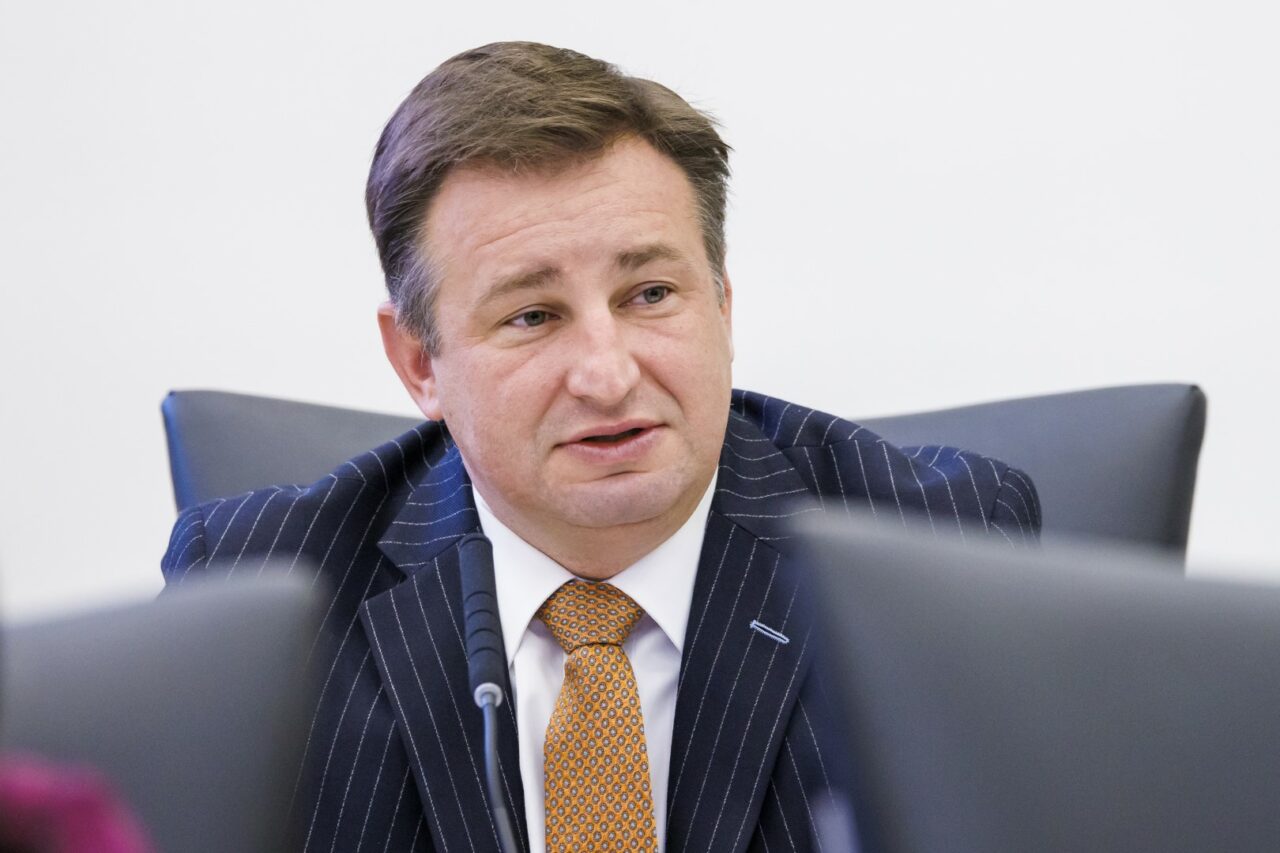 'This budget is fantastic for the environment.'
It's budget time in the Senate, with efforts to conserve the state's natural resources coming before the Appropriations Committee on Agriculture, Environment and General Government. 
"First, I'd like to point out our funding decisions are going to do great things for the state's environment," said committee Chairman Jason Brodeur, a Lake Mary Republican.
"We are continuing our longstanding efforts to preserve Florida's unique natural resources and make critical improvements to our environmental and clean water infrastructure. These investments benefit current and future generations of Floridians, while also safeguarding Florida's economy, as our pristine natural features continue to attract visitors from across the country and around the world."
Budget recommendations posted shortly before the committee's meeting Tuesday morning. Brodeur noted Gov. Ron DeSantis' Everglades restoration and water quality funding goal of $3.5 billion over the next four years. The committee is recommending more than a billion dollars to put those policies into action.
The committee is also recommending $420 million for Florida Forever programs.
"It is important to acknowledge that this level of funding is possible because of our generous (general revenue) allocation, which makes up for (an) approximately $700 million reduction in available funds in the Land Acquisition Trust Fund in the most recent Revenue Estimating Conference," Brodeur said.
Bringing general revenue into the committee's silo, he added, showed the Senate's commitment to restoration, protection and preservation of the state's environment.
"This budget is fantastic for the environment, and we're investing in some very key areas, as most people are keenly aware," said Senate Majority Leader Ben Albritton, a Bartow Republican.
Other major items in the budget include $100 million for the wastewater grant program addressing local water quality and $140 million to Resilient Florida to deal with flooding and sea-level rise. 
Of the more than $1 billion allocated for the Everglades, $564 million is set for Everglades restoration; $71 million for the C-51 Reservoir to protect the Lake Worth Lagoon; $50 million for springs restoration; $40 million for alternative water supply efforts; $100 million for septic-to-sewer and wastewater programs; $25 million to deal with total maximum daily loads, the top level of pollution a waterbody can tolerate; and $70 million for water quality improvements in the Indian River Lagoon, Caloosahatchee River Basin and Biscayne Bay.
Nonpoint source pollution programs received $10 million, while the committee recommended $31 million to improve water quality and handle harmful algal blooms. That $31 million breaks down to $10.8 million for the Blue-Green Algae Task Force, with $10 million each designated for harmful algal bloom management and innovative technologies.
The budget recommendations close out with more than $180 million set for local water projects.
The committee earmarked another $452 million for land acquisition, areas of critical state concern and Florida Forever programs.
In the Florida Department of Agriculture and Consumer Services (FDACS), the committee recommends, among other appropriations, $15 million for feeding programs to address food insecurity throughout the state including Farm Share and Feeding Florida.
"We see a number of those bills come through this committee and we wanted to make sure that we fund those programs appropriately," Brodeur said.
There's also $19 million for Lake Okeechobee nutrient reduction projects and best management practices through FDACS and the Department of Environmental Protection's (DEP) Office of Water Policy and Ecosystems Restoration.
Within DEP, the committee recommended $50 million for beach restoration, $46 million for Florida State Parks facilities improvements and $508.9 million for drinking and wastewater revolving loan programs. There's also $11 million for small county wastewater treatment grants and 33 new jobs to deal with the permitting program.
The Florida Fish and Wildlife Conservation Commission (FWC) would receive $10.5 million for law enforcement, $5 million for nuisance and invasive species, $6 million for boating improvement programs and $10.6 million for artificial reefs. 
More work lies ahead.
"There's a 5,000-mile wide sargassum seaweed bloom that's headed for Florida, and I think we might want to look into some efforts to help cities and counties to clean up on that issue," said committee Vice Chairwoman Lori Berman, a Boynton Beach Democrat.