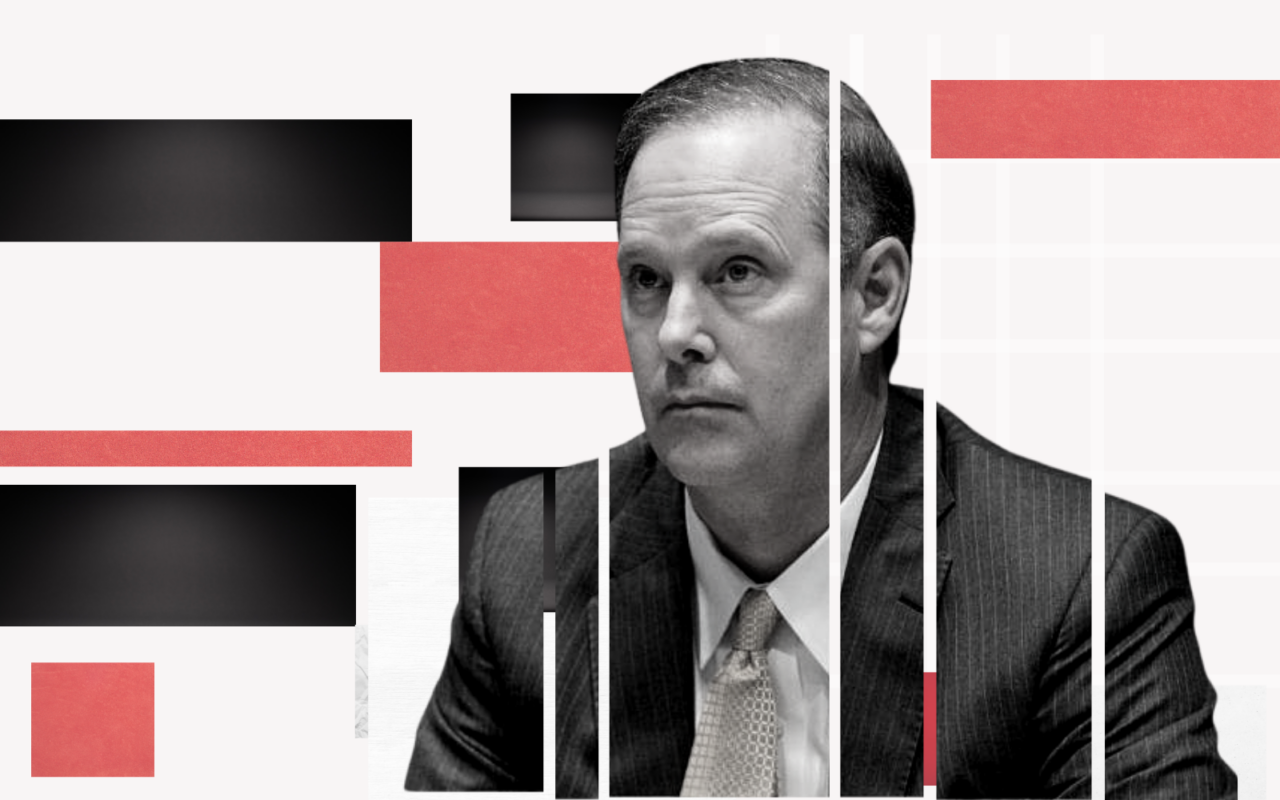 He wants the Legislature passing land-use protections on agriculture property.
Agriculture Commissioner Wilton Simpson wants food supply to be recognized as a matter of national security. Most Americans may not feel the same, but if more farms fail in Florida, he said that will change quickly.
"We all understand that oil and gasoline are national security issues. We're trained that way. There's specific strategic supplies of those energies," Simpson said.
"Imagine today there being no food in the grocery store just for one week. And then you'd have chaos, right? Imagine two weeks, you'd have complete chaos. So not considering food a national security issue would be fooling ourselves."
He said that makes it imperative for the Legislature to pass a "Freedom to Farm" bill. Standing alongside Future Farmers of America students in the Florida Capitol, Simpson said the agriculture industry desperately needs relief.
Farms already face labor shortages, citrus greening and painful inflation. Simpson said local regulations can't add a crushing blow on top of those issues.
The legislation (SB 1184) would prohibit local governments from eliminating agricultural land-use regulations and would offer tax relief for farms that provide housing for migrant workers.
The latter aspect has drawn criticism from anti-immigration activists, who see that as an incentive for hiring undocumented workers.
But Sen. Jay Collins, the Tampa Republican sponsoring the bill, said that's a mischaracterization of the bill.
"This bill doesn't subsidize migrant workers, it subsidizes farmers," Collins said.
Simpson stressed that many migrant workers hold H-2A visas to work legally in the United States. While some local governments have tried to shut down housing for such visa workers, or have a centralized "Taj Mahal" with a massive footprint for such residences, Simpson said farms need ways to provide living space for legal workers.
While initially shying away from the housing elements of the legislation, Simpson said he would support "anything to bring in legal labor, not illegal immigrants," including housing incentives.
Rep. Kaylee Tuck, a Lake Placid Republican, is sponsoring the House version of the bill (HB 1343). She said the state needs to take immediate action to save farms. She noted her father, Tuck Groves owner Andy Tuck, has suffered economic hits for years because of various threats to Florida citrus.
"We see every single day losses and losses and it's not getting too much better," she said. "We don't need to be taxing our farmers into oblivion. This bill will help that."
Similarly, Collins noted his own father once operated a farm that has since gone out of business.
"There are 53 dairy farms with 35 families across the state," Collins said. "We cannot continue to lose these priceless long-term historic family farms."
Collins' bill will be heard by the Senate Community Affairs Committee on Wednesday. Tuck's bill awaits a hearing with the House Agriculture, Conservation & Resiliency Subcommittee.