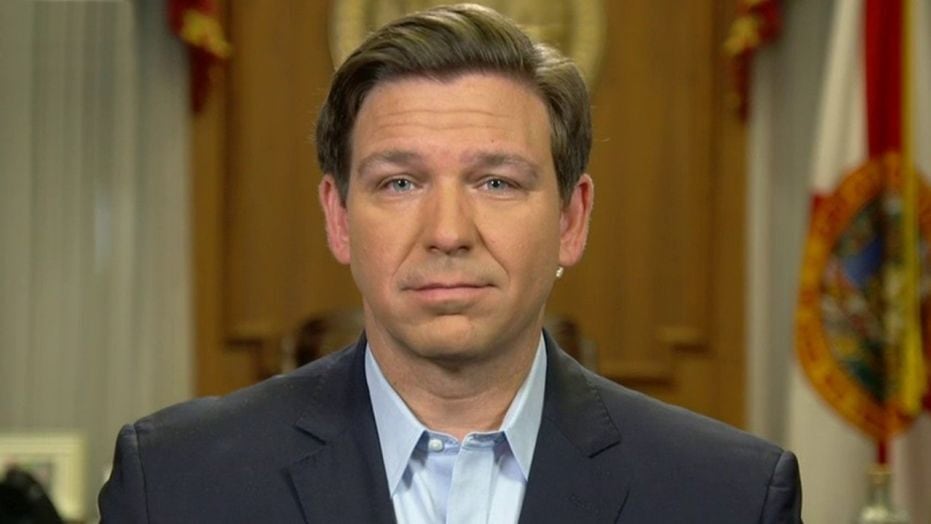 'It was just a shattering experience.'
Gov. Ron DeSantis is commenting on the tragic passing of his sister in a new interview with Piers Morgan.
In a wide-ranging interview for Fox Nation excerpted in the New York Post, the Governor discussed Christina DeSantis and the grief that followed her death in 2015 from a pulmonary embolism.
"It was just a shattering experience. I remember my mom calling me … my wife and I were on our way back from church on a Sunday morning, and she said that Christina was in the hospital and she had a blood clot, but was stable," DeSantis recounted.
The Governor explained how her quick death left him wondering what could have been.
"She was in the hospital for a couple of days and then had the embolism and died and I just didn't think that was even possible at that point because I thought that she was stable. You have your sibling, their future was robbed and it's something I wish I could get back. I know she probably would have moved back to Florida," DeSantis said.
He then went on to discuss their personal dynamic.
"She was in Charlotte at the time working for a bank but she always wanted to get back here and so she would be here probably being involved in a lot of stuff that we were doing. I was the big brother so we were 7 years apart. So, we weren't necessarily in the same school together or any of that," he related.
"I was like rarefied air in some respect, she always looked up to me and I think some of it was because I was doing things, she would try to measure up to me and I told her don't worry about that. You just be you and do what you can do. And she was very successful. When she got out of school she got her master's and everything. So, it's a tough thing. People have their whole lives ahead of them and when you're talking about that age it's a big tragedy."
God got the Governor through that crisis.
"You start to question things that are unjust, like why did this have to happen? And you just have to have faith that there's a plan in place, trust in God there's no guarantee that you're going to have a life without challenges and without heartbreak and that's just a function of being human. And so it (his faith) was important for me."
DeSantis did not mention Christina's death in his recent book, "The Courage to Be Free," but he did memorialize her passing in a Facebook post at the time, according to the Daily Mail.
"Casey and I are deeply saddened by the death of our beloved Christina," he wrote.
"It is hard to fathom how someone who was so happy and full of life could suddenly be taken from us. Ecclesiastes teaches that 'For everything there is a season.. a time to be born, and a time to die; a time to plant, and a time to pluck what is planted'. Christina spent her 30 years doing a lot of planting — she was educated, driven and successful in her chosen field. She made her family and friends proud."
"That her proverbial 'time to die' came so soon and so suddenly is not something I will ever be able to fully comprehend," DeSantis added.