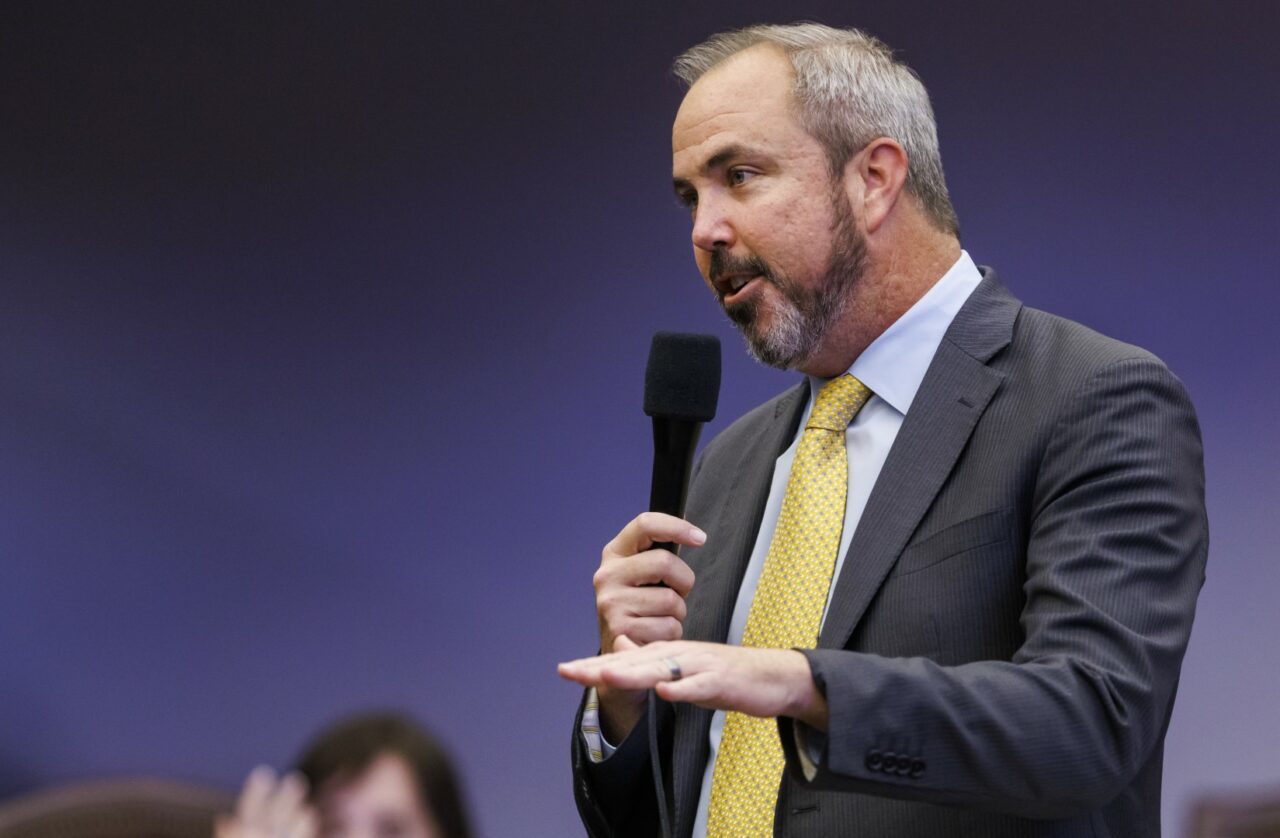 Previous legislation on the topic has been vetoed three times.
The 10th year of debate to reform alimony laws might prove to the charm if its first hearing in front of the Senate Fiscal Policy Committee is any indication.
The legislation (SB 1416) Republican Sen. Joe Gruters of Sarasota filed is advancing, winning approval at its first committee stop, This time, unlike the legislation to end permanent alimony that's been vetoed three times, the bill would not negatively affect existing alimony agreements, Gruters said.
"This is not retroactive at all," Gruters said. "If you have a nonmodifiable agreement, you cannot go back and modify the agreement now."
Previous years, committee hearings featured a parade of divorcees tearfully recounting claims of what they had given up for other assets in favor of receiving alimony.
Gov. Ron. DeSantis vetoed last year's legislation that would have upended agreements made in past years.
Gruters said this year's bill is the result of comprehensive work with all the stakeholders in the debate. The 23-page bill legislation proposes a process for ex-spouses paying alimony to modify an existing agreement when they want to retire, however.
In the past, the issue has produced dramatically split votes. In the House last year, it passed 74-42. Last year, the Family Law Section of the Florida Bar was opposed to the bill, but this year, it's on board.
Andrea Reid, a lawyer with the Florida Bar Family Law Section, said she had fought the measure in years past, but now she's saying, "thank you."
"This bill is not unconstitutionally retroactive," Reid said. "I think there's some confusion about the retroactive application of this bill, because in fact, yes, there are provisions in this bill that are going to apply to cases that are existing right now. But … we didn't reinvent the wheel here."
Republican Sen. Clay Yarborough and Democratic Sen. Lori Berman of Delray Beach were the two votes against the bill's advance.
Republican Reps. John Temple and Alex Andrade filed an identical bill (HB 1409) March 3, but it has yet to receive a committee hearing.