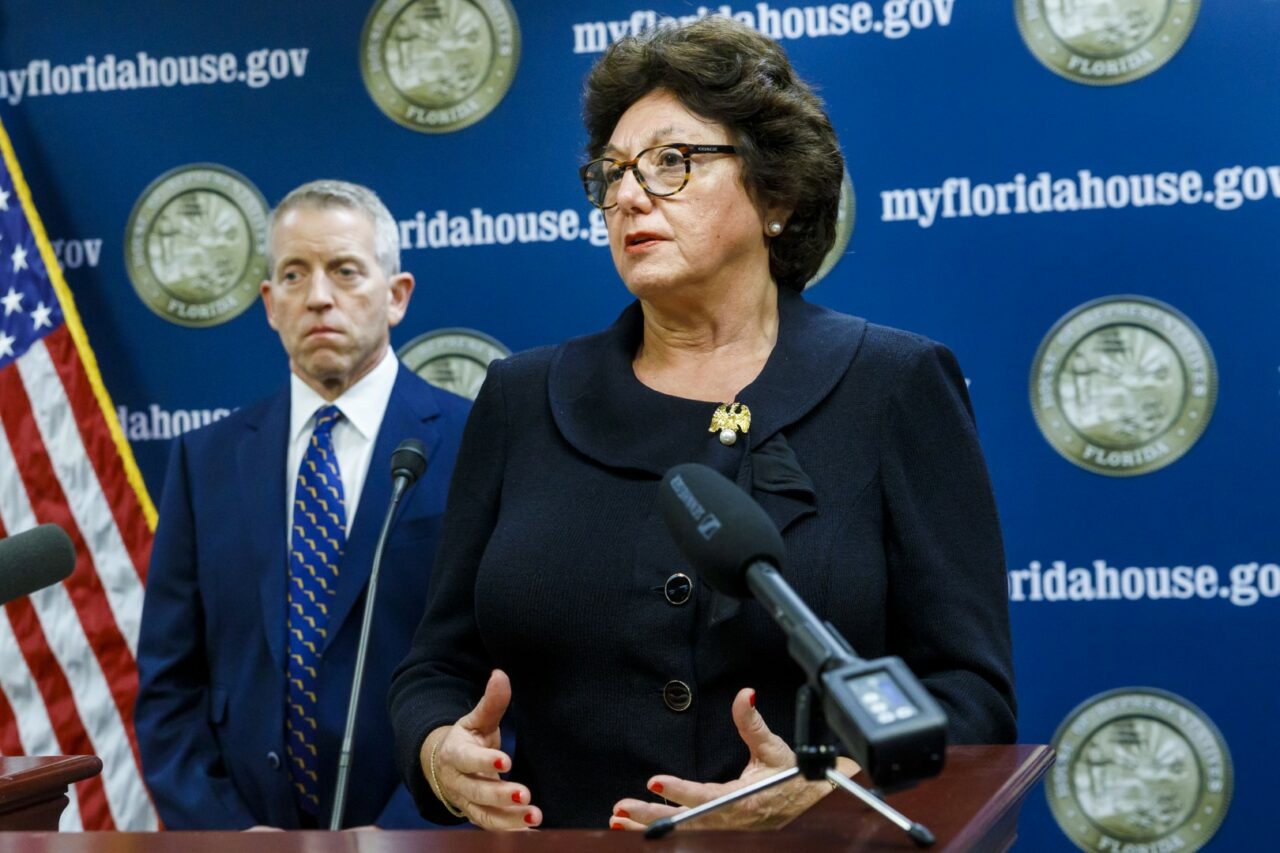 'Rent control does not solve the problem. It does not solve the crisis.'
Responding to spiking rents throughout the state, Florida lawmakers passed a bill aimed at getting developers to build affordable units and landlords to reduce monthly rates.
The bill (SB 102) passed the House by a 103-6 vote. It previously passed the Senate unanimously earlier this month and will next head to Gov. Ron DeSantis' desk. Rep. Mike Beltran of Riverview was the only Republican to vote against it.
Many Democratic members said that while they supported the measure, they took issue with a provision that prevents local governments from enacting rent control ordinances. Rep. Demi Busatta Cabrera, a Coral Gables Republican and sponsor of the bill, said the measure is aimed at building more supply as a way to alleviate rising rents.
"Rent control does not solve the problem. It does not solve the crisis," Busatta Cabrera said. "We need to make sure Floridians can live close to good jobs."
Two Orlando Democratic members who voted against the bill, Reps. Anna Eskamani and Rita Harris, noted Orange County voters approved a rent control ordinance and couldn't vote for a bill nullifying the will of the voters, as well as other parts of the bill that prevent local governments from rejecting developments in some cases.
"In Orange County rents are out of control," Harris said. "My concern would be who gets to decide where it is built and how it is built."
Florida rents have been skyrocketing in recent years, rising 36% from 2020 to 2022, according to a Florida TaxWatch report. At the start of 2021, the median rent was $1,266 and rose 29 percent during the year to $1,635.
Those hikes pushed Senate President Kathleen Passidomo, a Naples Republican, to search for solutions ahead of the Regular Session, and targeted the bill as one of her top priorities this year.
"Floridians are ready to live local and to spend less time commuting and more time raising their families in the heart of the communities they serve," Passidomo said in a released statement. "Together, we are shutting down affordable housing stereotypes and creating attainable housing options needed by the majority of our workforce, the backbone of Florida's economy."
The bill requires local governments to accept multifamily housing developments in areas zoned for commercial or mixed-use if the development includes 40% of its units for affordable housing, defined as offering rents within 30% of the local median income. The developments, though, would be required to stick to a city's comprehensive plan, except for density and height restrictions.
Also, developments built in the last five years with 70 units or more will be eligible for a property tax exemption if they offer rents at least 10% below the local market rate. Cities and counties will also be able to offer property tax exemptions to developments with at least 50 units that set aside 20% for affordable housing.
The bill also contains $711 million for affordable housing programs. There's $259 million for the State Apartment Incentive Loan program (SAIL) and $252 million for the State Housing Initiative Partnership (SHIP), the state's two main affordable housing programs.
It also provides $100 million for the Hometown Heroes program, created last year to provide down payment assistance loans to military veterans and first responders. The bill would increase the maximum loan in the Hometown Heroes program from $25,000 to $35,000 and expand the eligibility to all first-time home buyers.
Florida Chamber President and CEO Mark Wilson released a statement praising the legislation.
"One of the top four issues Florida Chamber members are concerned about is Florida's affordable workforce housing crisis and we applaud the Florida Legislature for passing game-changing legislation to address the clear and present housing challenges facing Floridians. The passage of this important legislation will help meet the needs of our growing population and ensure Florida's workforce can 'live local' in the communities where they work," Wilson said.
"We thank Senate President Kathleen Passidomo for her leadership in making this legislation a priority and Speaker of the House Paul Renner and bill sponsors Senator Alexis Calatayud and Representative Demi Busatta Cabrera for putting Florida residents and future generations first to ensure access to diverse, attainable housing to meet the future needs of Florida."
Some Democrats said they couldn't vote against a bill with additional money for affordable housing programs despite concern about the preemption in the bill.
"Those are dollars my seniors don't have to leave their communities because we can go in and repair their homes," said Rep. Dianne Hart, a Tampa Democrat. "We're talking about money that will help single mothers."