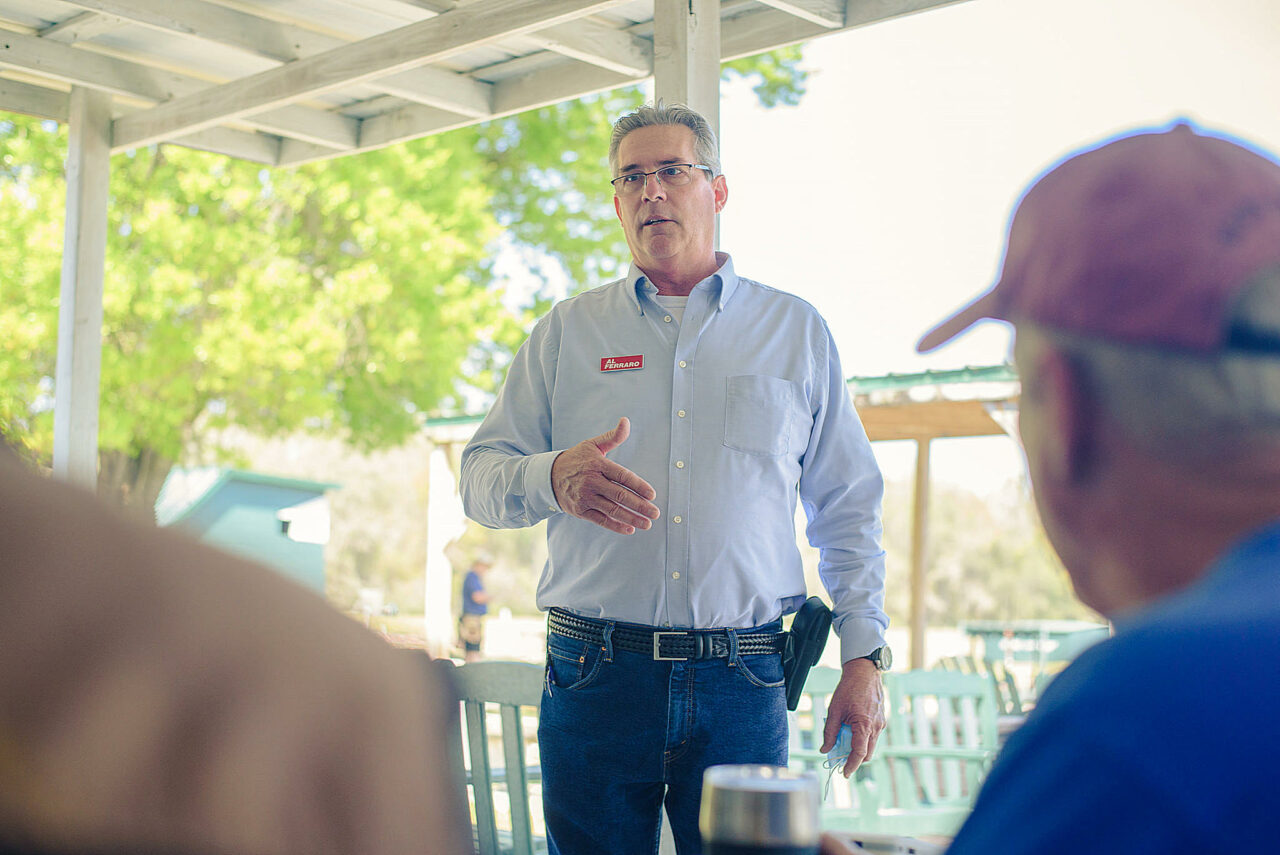 'I don't know right now.'
The Jacksonville mayoral campaign appeared to create enmity within both Democratic and Republican circles as voters decide who will take the helm after Mayor Lenny Curry leaves office.
Speaking after an event, City Councilman Al Ferraro couldn't say if he would endorse fellow Republican Daniel Davis, who made it to the runoff with Democratic candidate Donna Deegan.
"I don't know right now," Ferraro said.
The fight among Republicans to make it to the runoff delved deep into negative campaigning, including between Davis and LeAnna Cumber about who was the "real conservative" in the race.
The accusations and characterizations made of Cumber by the Davis campaign began to include Ferraro after it was clear he posed more of a challenge to Davis than Cumber, through well-reviewed debate performances and higher polling.
The first round of voting closed out with Davis leading the three at 25%, while Ferraro received 16% — third, behind Deegan and Davis — while Cumber ended in fifth place with 8%.
Many of the Davis campaign's attacks on Ferraro came by way of direct mail. Davis has an active mail operation, one that also sent out Christmas and birthday mail pieces to their list of Jacksonville voters, a list that included Ferraro.
He spoke to Davis on the issue, according to the Times-Union.
"I said, 'You gave me a Christmas card, a birthday card and a bunch of hate mail. Do you love me or do you love to hate me?'" Ferraro said. "So, he said, 'I want to win.'"
Meanwhile, on the other side of the partisan divide, former Senate Democratic Leader Audrey Gibson made her feelings clear about the actions of the Deegan campaign earlier this week, saying, "I want to make sure my disgust with this race is out there," Gibson said.
She noted her name and her family name was "denigrated," as was her "legacy of service," by persistent "attacks and lies" claiming she was a "Republican plant" in the race to keep Deegan from winning outright on March 21.
Gibson received 9% of the vote, while Deegan led the field with 39%.