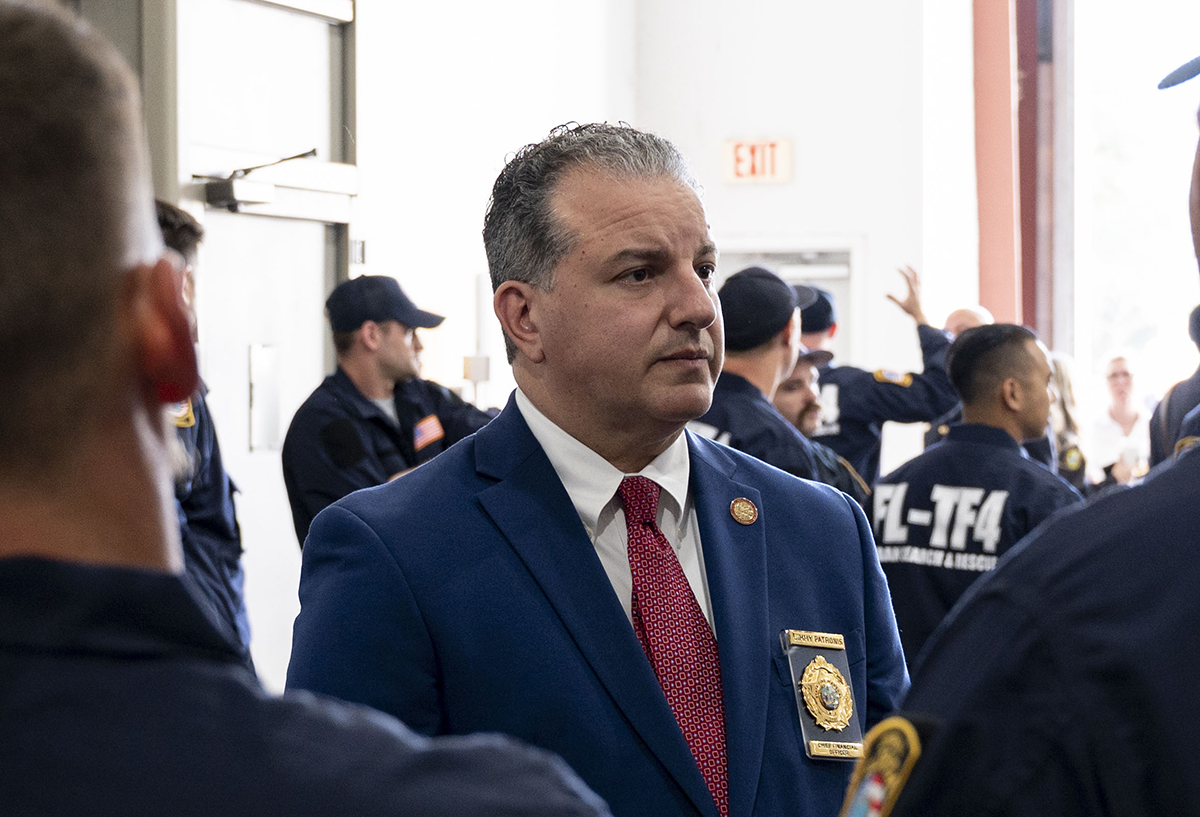 Tasha Carter previously headed the Consumer Services Division.
Chief Financial Officer Jimmy Patronis has designated an insurance consumer advocate to handle claims tied to Hurricane Ian.
Tasha Carter, who served as Consumer Services Director in the Department of Financial Services for nine years, will serve as Hurricane Ian Chief Recovery Director to focus on streamlining the process for those recovering from the storm. Hurricane Ian made landfall in Lee County on Sept. 28 and proved to be one of the most expensive storms in history.
Meanwhile, Patronis said he will continue focusing on insurance problems specifically impacting Southwest Florida.
"We're not done helping policyholders," Patronis said.
Patronis already dispatched Disaster Fraud Action Strike Teams. The law enforcement teams, which included 43 detectives specializing in fraud, reach out directly to consumers and policyholders, going door to door to assist victims. The teams since September have engaged more than 7,700 citizens, businesses and agencies.
The Consumer Services Division also set up shop in Disaster Recovery Centers in communities impacted by the storm and helped policyholders with initial payments.
The CFO's Office set up an Insurance Village in January, where teams helped recover $5.4 million for over 1,000 policyholders. Patronis said another Insurance Village will be held in Southwest Florida in mid-April.
"We'll keep coming down as long as demand is there," he said.
He expressed confidence that Carter will help consumers still navigating a complex process.
"My agency regulates insurance agents (and) adjusters, we help consumers, and we prosecute insurance fraud. Sometimes we need to streamline processes to help with claims or discover patterns of fraud and abuse," Patronis said.
"Tasha once ran our Consumer Services Division, so she knows the mechanics on how our agency resolves claims. Wherever we see a squeaky wheel, when it comes to Ian claims, we want to short-circuit the solution. I want her empowered to go directly to leaders at insurance companies and see if we can shorten timelines. I've also asked her to work with the insurers to develop a system where we've got liaisons with the carriers."
Carter said her emphasis will be on "finding consumer-focused solutions in the industry and improving the insurance claims process for consumers."
"I thank CFO Patronis for the additional authority to add to my existing advocacy processes. Together, we will ensure insurance consumers receive what they're entitled to and that their claims are resolved fairly and timely," Carter said.