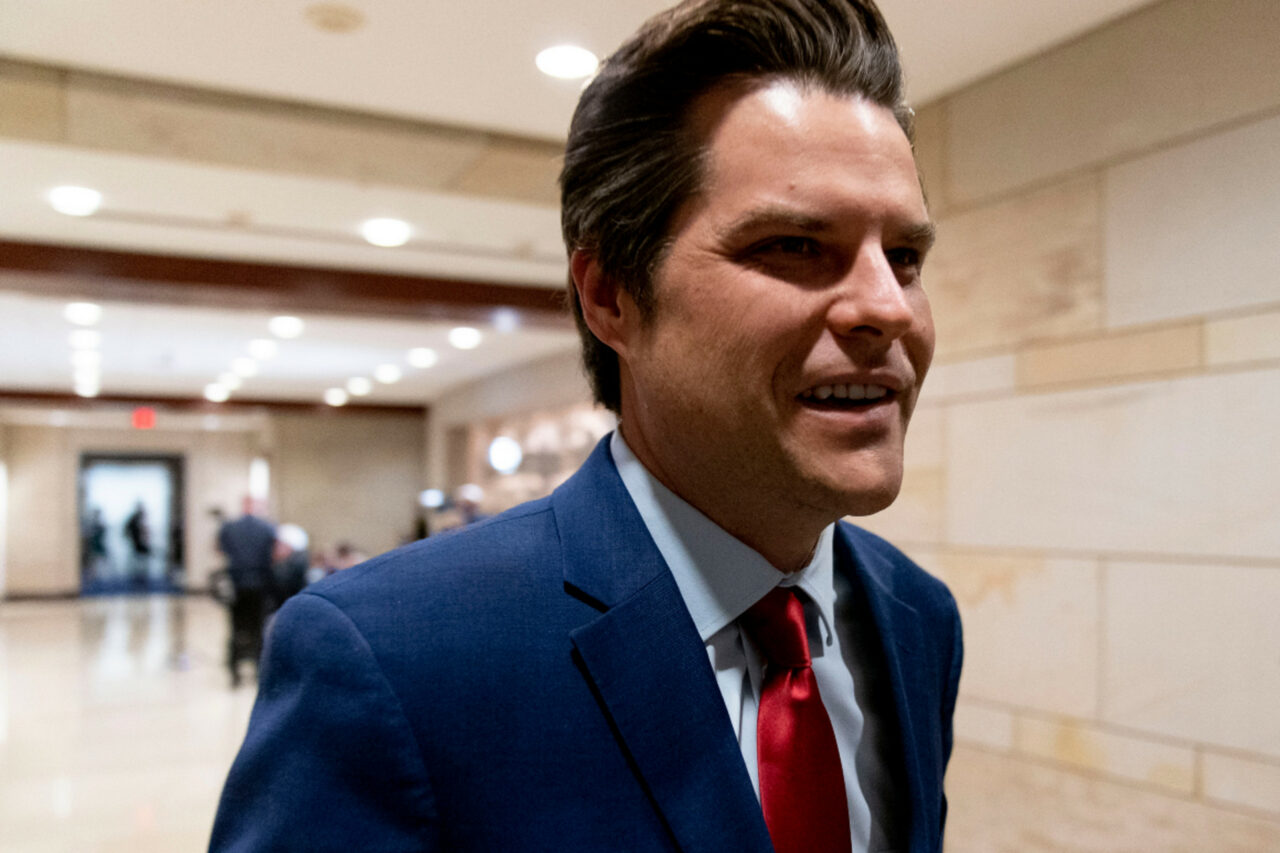 The Republican Congressman survived a sex scandal, but said the establishment will still target him.
Following extended scrutiny over his sex life, U.S. Rep. Matt Gaetz said he appreciates those publicly defending him. He's now asking for love the way politicians often do, by soliciting political contributions.
The Fort Walton Beach Republican is urging supporters to give to his principal campaign committee, Friends of Matt Gaetz. He said donations to the campaign would help defend his personal reputation, and the rights of "patriots" everywhere.
"For years, the Establishment has tried to wipe our America First Movement off the political map," reads a fundraising email from Gaetz. "They have tried to put the Swamp's interests over YOURS, and take out anyone who has the courage to stand up for the forgotten men and women of this country.
"That's exactly why the Fake News Media has tried to propagandize my life, Patriot — they know that I'm EFFECTIVE at countering their agenda. But Patriot, I've been able to outlast them thanks to patriots like YOU who have stood with me through the lies and smears on all fronts."
The campaign offers "Top Defender" status to donors. While major presidential campaigns have offered such honorifics only to major donors, Gaetz will grant that recognition to anyone giving $5 or more.
Of note, clicking the link in the email takes donors to a webpage where larger donations can be made. But in a more important small donor play, the page encourages supporters to become a "sustaining member of Team Gaetz" and agree to have contributions regularly pulled from their bank account.
The committee as of the end of 2022 reported more than $569,000 in cash-on-hand. The fundraising appeal landed in email inboxes days before the deadline for first quarter fundraising in 2023.
Of note, Gaetz raised more than $6.7 million in the 2022 election cycle, more than any Republican running for U.S House in Florida, despite representing a safe Republican seat. Much of the money went toward lawyers.
The appeal to grievance comes after Gaetz endured two years of media attention following news that federal prosecutors were investigating sex trafficking allegations. The New York Times reported in March of 2021 that the Justice Department was looking into allegations he traveled with a 17-year-old across state lines for the purpose of sex.
The allegations were tied to an investigation of former Seminole County Tax Collector Joel Greenberg, who pleaded guilty in May 2021 to six federal crimes, including sex trafficking of a 17-year-old girl, identity theft, stalking, wire fraud and conspiracy to bribe a public official. He was sentenced in December to 11 years in prison.
The delay before sentencing came as Greenberg cooperated with prosecutors in other investigations, prompting widespread speculation he might testify against Gaetz. But prosecutors told Gaetz last month any investigation had concluded and he would face no charges.
The scandal for a brief period of time turned Gaetz into a political pariah. Once-close associates like Gov. Ron DeSantis declined to defend him publicly and he disappeared from cable news, where he once was a fixture.
He has found himself back on the air since. Gaetz always maintained his innocence. He has since wed Ginger Luckey, his girlfriend at the time the investigation story broke.