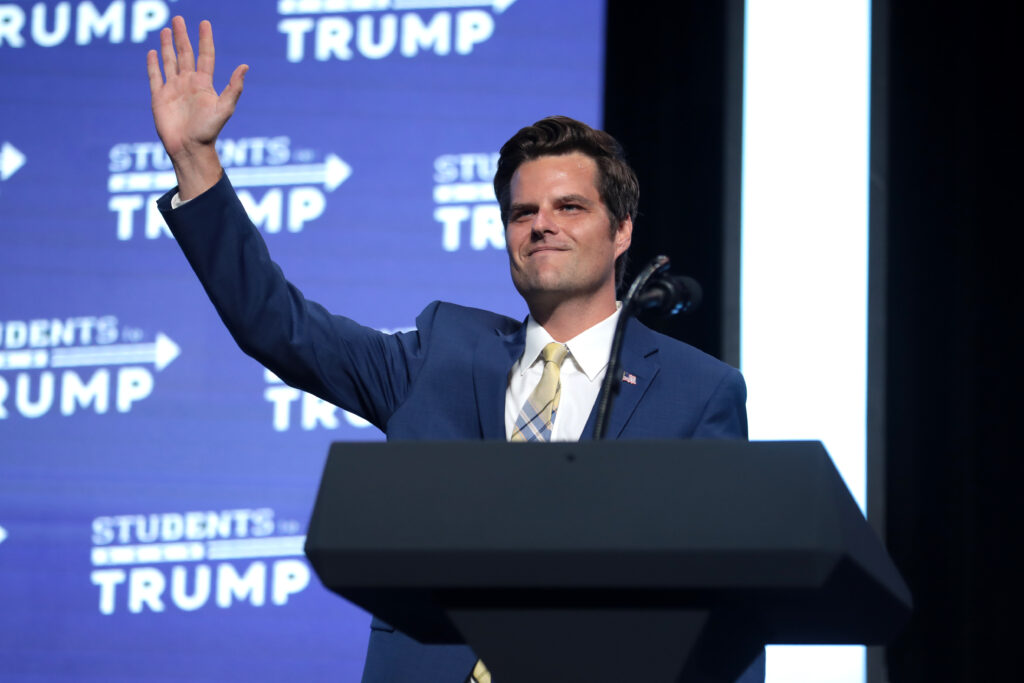 Prosecutors confirmed to the Congressmen that an investigation is finished.
U.S. Rep. Matt Gaetz will not face any charges related to a sex trafficking investigation dating back more than two years.
"The Department of Justice has confirmed to Congressman Gaetz's attorneys that their investigation has concluded and that he will not be charged with any crimes," reads a statement from Gaetz's Congressional Office.
That confirmed reports in multiple national outlets citing sources close to the investigation. CNN reported that prosecutors had already informed witnesses they would not need any testimony. Legal sources told CBS News that the Justice Department had decided not to charge Gaetz.
That brings to a close speculation about whether a probe of former Seminole County Tax Collector Joel Greenberg's litany of crimes would ensnare Gaetz, a personal associate.
The public first became aware that Gaetz had become the target of a federal investigation when The New York Times published details in March 2021. At that point, the investigation was already underway.
Details emerged in coming weeks that Gaetz was suspected of having sex with a paid escort on a lobbyist's plane and that the individual had traveled across state lines.
Speculation was fueled by the fact that Greenberg had agreed to cooperate with prosecutors as part of his own guilty plea for a number of federal charges, including sex trafficking of a minor.
The Seminole County Republican was sentenced in December to 11 years in prison, but there was more than a year in delays before a judge handed that punishment down. Prosecutors continuously agreed to delays in sentencing, a sign he was providing information that could be used in other cases.
Evidence in the trial showed Greenberg had used Venmo to pay women for the sex, and other records showed Gaetz had sent money to Greenberg. This pointed to a "sugar baby-sugar daddy" relationship, one where women are paid to go on lavish dates with wealthy men with sex implied.
Gaetz, for his part, has consistently denied ever paying women of any age for sex, and denied having sex with an underage girl. He said charges were first made public amid an extortion plot as people tried to shake his father, former Florida Senate President Don Gaetz, out of a hefty sum of money. Stephen Alford was later indicted by a federal grand jury on charges, including wire fraud.
Gaetz has also apologized for any association with Greenberg, but also noted Greenberg's legal troubles first began when he falsely accused a political opponent of sex crimes. Investigators say Greenberg ran an online smear campaign accusing schoolteacher Brian Beute, a Republican Primary opponent, of being a child molester, according to the Orlando Sentinel.
After the investigation began, Gaetz married Ginger Luckey in a small ceremony in California.