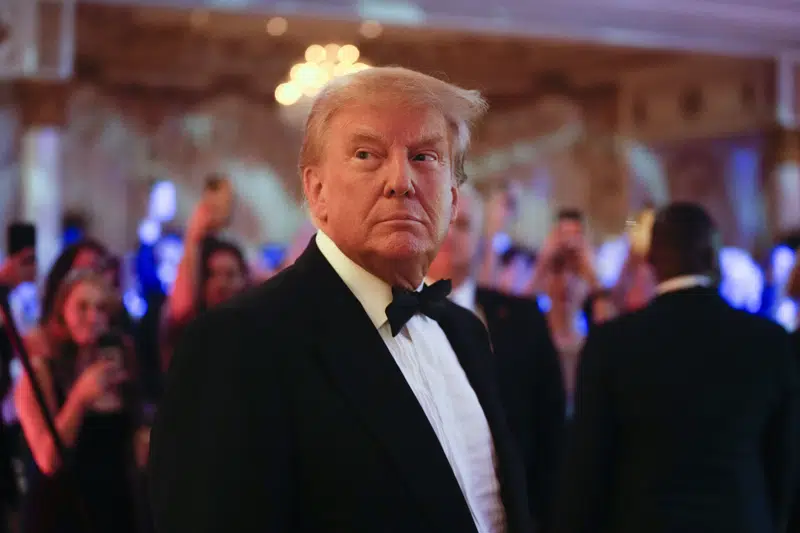 The Lee County GOP Chair announced the news on Facebook.
Donald Trump will headline the Lincoln Day dinner for the Republican Party of Lee County.
Lee County GOP Chair Mike Thompson announced on Facebook the former President will trek from Mar-A-Lago to Fort Myers for the event. Several prominent figures within the Make America Great Again movement will also share the bill.
"We are excited to host President Trump in Lee County, FL," Thompson said in a statement. "It is a very exciting time for the LCREC and we are preparing for a wonderful evening with a great dinner, silent auction and amazing speakers."
Thompson teased the announcement a day prior. "The (eyes) of the nation will fall upon us tomorrow," he posted.
The event will take place April 21 at the Caloosa Sound Convention Center. A VIP reception will be held at 5 p.m. with the dinner at 6 p.m. Tickets will go on sale March 1 for REC members and to the public on March 15.
U.S. Reps. Byron Donalds, a Naples Republican, and Greg Steube, a Sarasota Republican, will also speak.
Roger Stone, a longtime advisor to Trump, will appear at the event as well. So will conservative rappers Bryson Gray and Forgiato Blow, who have frequently appeared alongside Stone.
Thompson and a slate of allies took over the county Republican Executive Committee (REC) in a close election in December. The race was seen by many as part of a broader effort to elect America First candidates loyal to Trump leading county parties throughout the state of Florida.
Those close to county party leadership downplayed any notion the race should be seen as part of any ongoing rivalry between Trump and Gov. Ron DeSantis, who is also expected to run for President this cycle.
A Trump appearance likely proves of greatest consequence in terms of fundraising potential. In the past, Trump has helped local parties raise massive amounts while also increasing his profile. He already announced he's running for President in 2024.
Chris Crowley, a former state committeeman in Lee County, said he feels this indicates that a complete turnover in the local REC will still prove successful.
"The people who lost in the GOP REC race have really been trash-talking the REC," Crowley said. "They walked out because Michael Thompson won and (Vice Chair) Tara Jenner won. But now Michael Thompson and Tara Jenner have scheduled the single greatest turnout generator for a Lincoln Day dinner."
The new leadership boasts close ties to former Trump National Security Advisor Michael Flynn, a Venice resident who remains a key figure in the MAGA movement. Flynn will pre-record a message to play at the event.