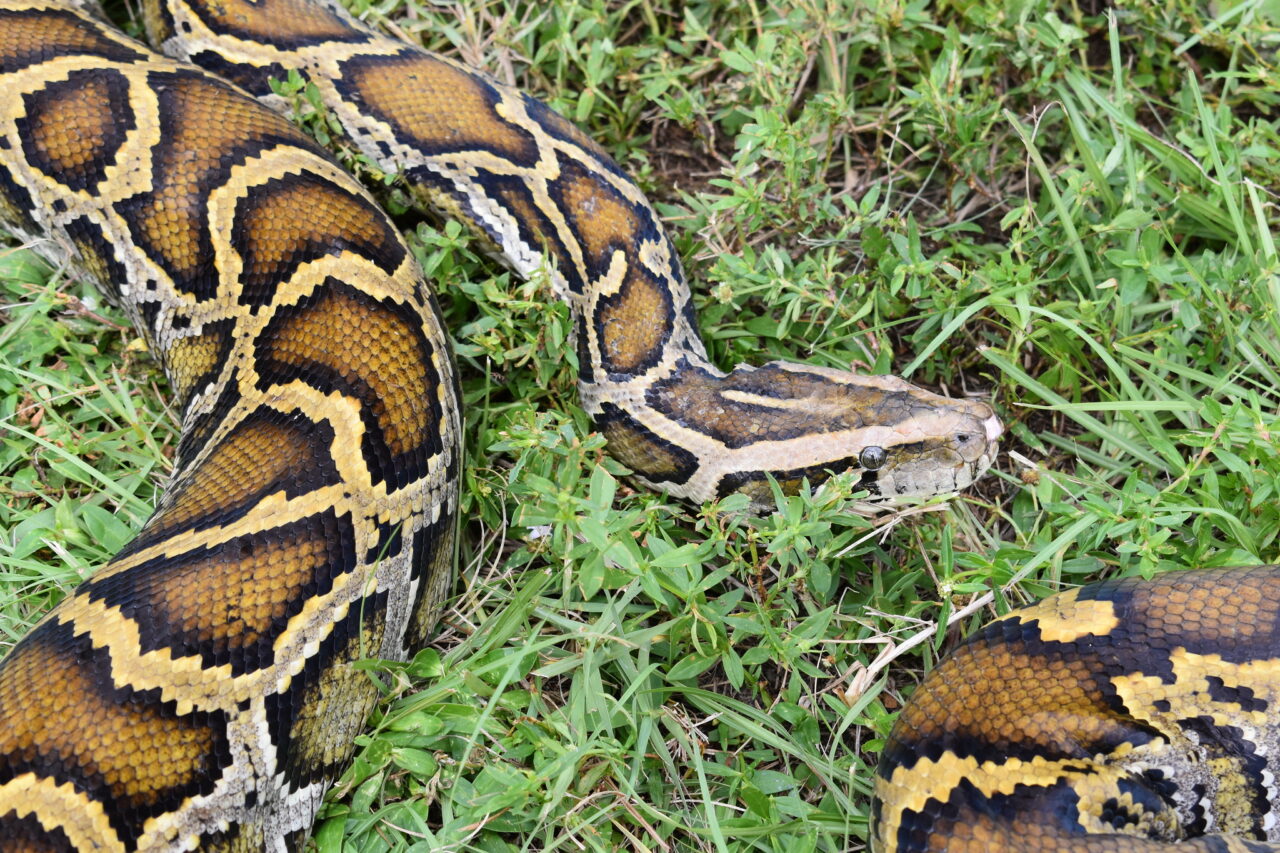 It may be hard to quantify what's considered a success, however.
It can be a battle out there between people and Florida's myriad invasive species.
Yet, Melissa Tucker of the Florida Fish and Wildlife Conservation Commission related the progress thus far, as officials enlist the greater public to tackle these disruptive plants and animals.
"Citizens that recognize invasive species play an important role in notifying us and our partners," said Tucker, Director of Habitat and Species Conservation, appearing before the House Agriculture, Conservation and Resiliency Subcommittee this week.
She pointed to the IveGot1 mobile phone app, which is also available as a call-in number and a website.
"(It) is a multi-agency tool that citizens can use to report invasive fish, wildlife and plants," Tucker said.
Risk assessments show staff the location of the highest priority species, which allows a team to go in and remove the creatures. Tucker showed committee members a monitor lizard that staff caught in Hendry County.
"This happened to be a female that had 38 eggs," she said. "That could potentially prevent the establishment of a new population."
For python eradication, 18,000 pythons have been removed from Florida since 2000, and a 200% increase in captures since 2017 thanks to python removal contractors. Tegu efforts led to around 13,000 of the lizards being removed since 2012, with more than 1,800 removed in 2022.
"As a farmer in South Florida, we know that (if) any invasive species makes it to South Florida, they're going to find a wonderful home," said committee Vice Chairman Rick Roth, a West Palm Beach Republican. "The temperatures and the wildlife and the water and all that really provides an ideal habitat."
In the water, anglers have removed more than 1.15 million lionfish since 2011.
Work is underway to come up with creative and new ways to efficiently locate and remove invasive creatures.
"For pythons, we are currently working with the University of Central Florida to test a vehicle with a near-infrared camera system mounted on it to detect pythons that are very difficult to see and well-camouflaged," Tucker said.
Another project, with the University of Florida and the U.S. Geological Survey, uses eDNA — the type animals leave behind — to determine whether pythons were around, and tests have proven successful.
"While there's been great success with the pythons and the lionfish, can you tell us what the current extent of the invasion is?" inquired Boca Raton Democratic Rep. Kelly Skidmore. "It's great, what you've collected, and the citizens have participated in collecting great awareness campaigns, but how big is the problem that's left?"
It may be hard to quantify what's a success, however.
"I mentioned that pythons are very well camouflaged, so we don't have a really strong estimate of the population that's out there," Tucker said. "So we know that we're having an impact and we're seeing a decrease in some areas of impact on native species, but it's really hard for us to quantify, overall. … I'd say the same is true for lionfish."