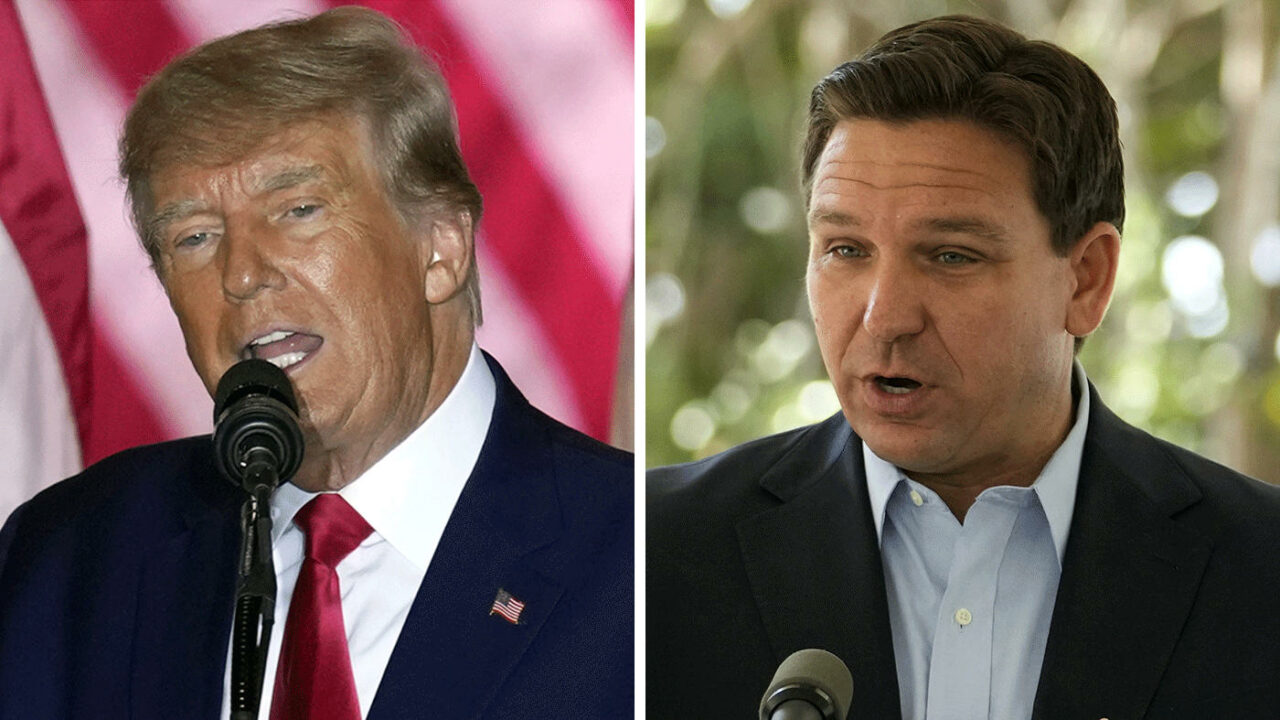 'All this travel occurs while the Florida Legislature is in-session.'
Ron DeSantis is hitting the road in the next few weeks, and Donald Trump argues he's breaking the law in doing so.
"Gov. Ron DeSantis is a full-time candidate for president, and he's doing it illegally," said Trump campaign spokesman Steven Cheung. "DeSantis shouldn't be forcing Florida taxpayers to foot the bill for this travel. He should have a campaign committee established."
The Trump campaign cites reporting by Gary Fineout of POLITICO Florida in making its claim that the Governor will "campaign in Georgia, Pennsylvania, New York, Tennessee, Michigan, Ohio, New Hampshire, Utah, Texas, and even Israel. All this travel occurs while the Florida Legislature is in session, and before DeSantis has formed a campaign committee to pay for his travel. This means Florida taxpayers are on the hook for the bill."
DeSantis' office disputes the Trump campaign's assertion.
"The state does not coordinate or plan political travel, nor does the taxpayer fund political travel. As for the trip to Israel, that is a trade mission through Enterprise Florida and, just like the last one, is not paid for at the taxpayer's expense," asserted spokesperson Jeremy Redfern.
"Serious questions are also being raised about which donor planes DeSantis is flying on for all of this travel," Cheung added. "And none of this even touches on the fact that DeSantis is leaving Florida at a pivotal time in the middle of the legislative session, leaving his current — and possibly soon to be former — Lt. Gov. running the show."
The Trump campaign has spotlighted issues related to the Governor's political actions recently, including a formalized complaint to the Florida Commission on Ethics.
Taylor Budowich of MAGA Inc. alleged there is "ample evidence that Gov. DeSantis and various political committees have engaged in conduct that violated Florida ethics law."
The Budowich filing contends DeSantis has flouted Florida's "resign to run" law while "skirting federal campaign finance laws," adding that could present an "impermissible conflict between his public duty and his private interests."
National Review reports that DeSantis' Office believed that complaint to be "frivolous" and "politically motivated." We have reached out to the Governor's Office for reaction to this new complaint.