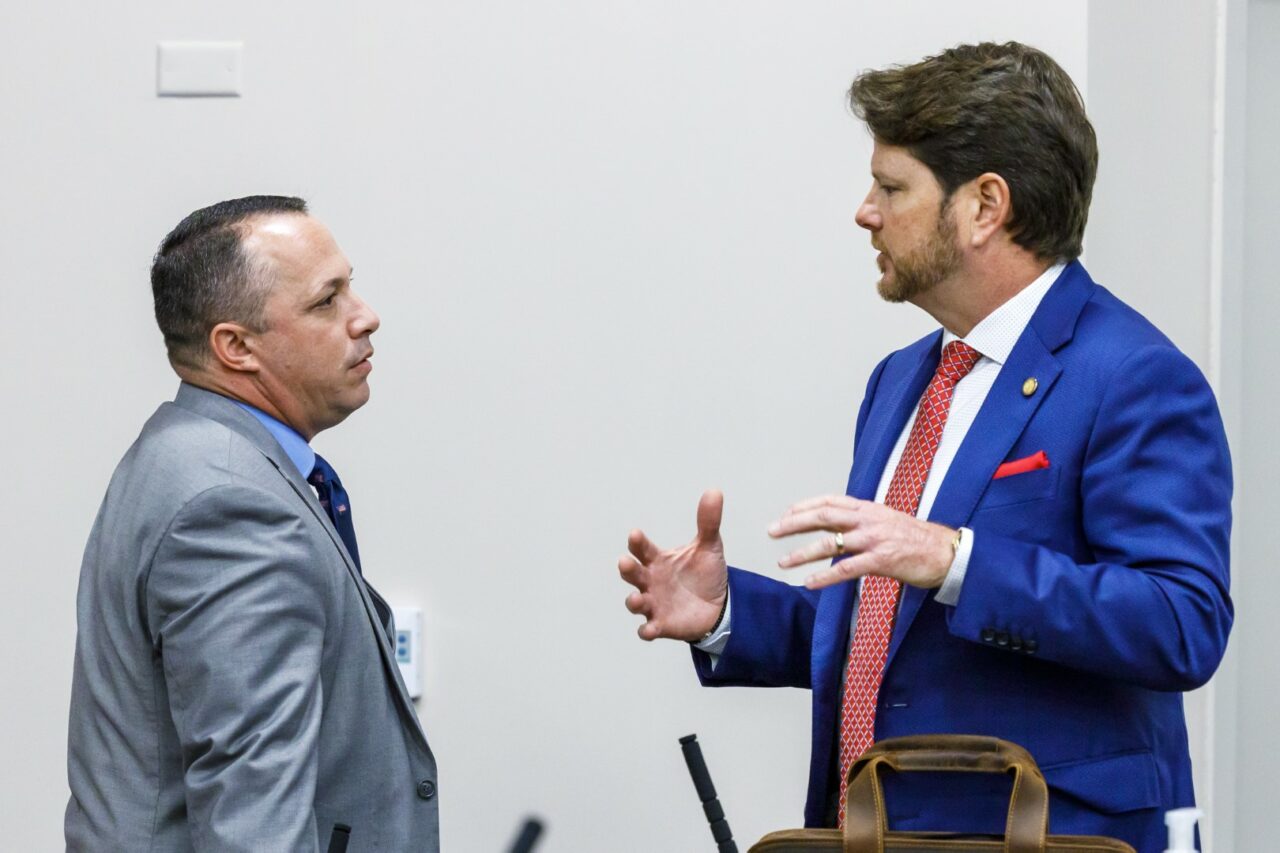 Areas around the Indian River Lagoon receive special attention.
An environmental package in the House to take on septic tank pollution passed its committee this week, moving forward efforts to take concrete action to reduce nutrient pollution across the state, especially its springs and the Indian River Lagoon.
It prohibits installing new septic tank systems within a basin management action plan (BMAP), a reasonable assurance plan or pollution reduction plan where there's an available connection to a sewerage system.
"This is a transformative, comprehensive, changing of the state of Florida for water quality," Dade City Republican Rep. Kevin Steele said to members of the House Water Quality, Supply and Treatment Subcommittee. "I'm proud to be a part of it."
For lots 1 acre or smaller where such a sewer system isn't available, the property owner has to install enhanced nutrient-reducing septic tanks, which are those that reach at least 50% nutrient reduction compared to a standard septic tank.
BMAP comprehensive plans would be required to address coordination of upgrading water facilities and prioritization of advanced waste treatment, along with looking at the possibility of providing sewer services within 10 years to any group of more than 50 residential lots with a density of more than one septic tank per acre. 
"This truly is a very comprehensive bill that will really go a long way to improve our waterways," said Dania Beach Democratic Rep. Hillary Cassel.
HB 1379, like its related bill in the Senate, also includes a new section of proposed Florida law that directly addresses the Indian River Lagoon.
For properties within the BMAPs affecting the Indian River Lagoon, the bill would ban installation of new septic tanks starting next year, where a central sewer system is available, unless those installations were previously permitted. 
By Jan. 1, 2030, those properties with septic tanks would need to connect to a central sewer, if available, and an enhanced nutrient septic tank or wastewater treatment system if not. 
"(Septic tanks) account for much of the nitrogen enrichment in groundwater in the (Indian River Lagoon) watersheds because the six counties adjacent to the (Indian River Lagoon) rely heavily on (septic tanks) for wastewater management," according to the House staff analysis. "As of 2021, there were approximately 300,000 permitted (septic tanks) within the (Indian River Lagoon) watershed. 
"Indian River and Martin counties used (septic tanks) for over 50% of their wastewater management, and there were approximately 31,000 septic systems in each county. As of 2019, Brevard County, which borders nearly half of the (Indian River Lagoon), had an estimated 53,204 (septic tanks) and contributed approximately 17,863 pounds per year of total nitrogen from failing (septic tanks)."
BMAPs that include springs, meanwhile would have to include a septic tank system remediation plan for that spring if the Department of Environmental Protection (DEP) determines the septic tanks in that BMAP contribute at least 20% of the waterbody's nonpoint source nitrogen pollution, or if DEP determines remediation is necessary. 
The bill also amends the Florida Forever program to up the contract price for land acquisition needing Internal Improvement Trust Fund Board approval from $1 million to $5 million. 
The bill, unanimously passing the subcommittee, now awaits action in the House Agriculture and Natural Resources Appropriations Subcommittee.