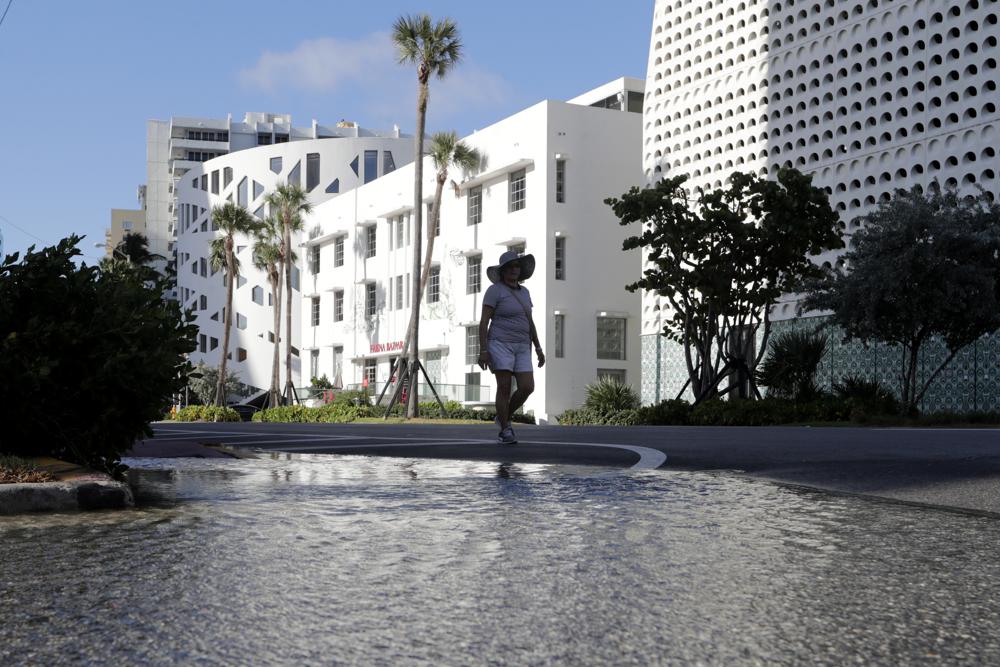 'We are a peninsula and we are very much at risk here in this state.'
Sea-level rise and other effects of climate change are having and will have a profound effect on Florida. In order to better know the specifics of what's happening and what's coming, a Senate committee passed legislation this week that would open up funding for studies and grants on the issue.
National Oceanic and Atmospheric Administration (NOAA) projections estimate around 2 feet of sea-level rise in the next 50 years, affecting all coastal areas of the state.
"Miami-Dade and Monroe counties, including the Florida Keys, are projected to be most impacted," according to the Senate staff analysis.
"Even under a more conservative scenario of 1-foot sea level rise, three of Monroe County's four medical facilities, 65% of Monroe's schools, and 71% of emergency shelters will be below sea level. More than 81 miles of roadway from Miami-Dade through Palm Beach County would also be below sea level under the 1-foot sea level rise scenario."
The bill (SB 1170) directs the Resilient Florida Grant Program to provide money for local governments to conduct feasibility studies and cover permitting costs for nature-based solutions to the impact of flooding and sea-level rise.
It also expands funding to cover water management districts' efforts supporting local government adaptation planning.
"Previous (sea-level impact projection) studies were required only for coastal construction projects," Miami Republican Sen. Alexis Calatayud told the Senate Appropriations Committee on Agriculture, Environment and General Government.
"In some areas, this strip of land is just 100 feet wide. Given that the threat of sea-level rise to Florida goes beyond just narrow coastal areas, this bill modifies where SLIP studies are required to include any areas identified as at risk due to sea-level rise or flooding."
Areas considered at risk include historical and cultural assets, along with critical assets as defined in state law, which covers a vast amount of government facilities and areas of responsibility.
"We are a peninsula and we are very much at risk here in this state," said committee Vice Chair Lori Berman, a Boynton Beach Democrat. "We need to keep analyzing and making sure that we start to get ahead of this, because for so long, we've been behind on this issue."
SB 1170 moves on to the Senate Committee on Fiscal Policy.