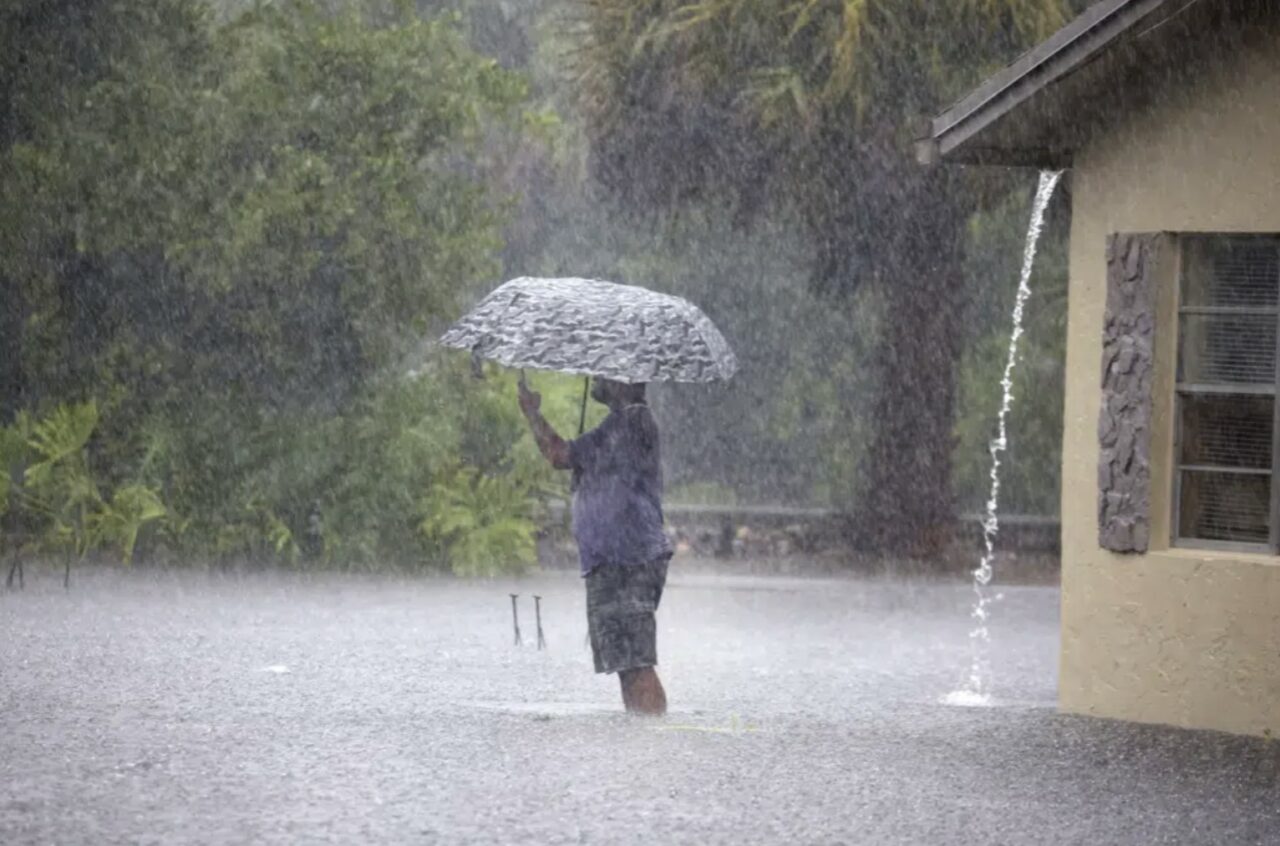 The Governor's critics slammed him for traveling to an already scheduled event in Ohio as the historic flooding unfolded.
Amid historic flooding in Fort Lauderdale, Gov. Ron DeSantis declared a state of emergency from Ohio as scenes of abandoned, swamped vehicles along the city's major thoroughfares flooded social media.
Just shot this drone video of downtown Fort Lauderdale still flooded right now with countless cars trapped in the high water. pic.twitter.com/ATzbIlDuSe

— Florida Drone Cleaning LLC DOUGLAS THRON (@douglasthron777) April 13, 2023
Some area leaders criticized the the Governor for being unavailable to don a raincoat and appear as Comforter in Chief as local leaders dealt with the fallout from Wednesday's 26 inches of rain. He had already scheduled an appearance to be the keynote speaker at the sold-out Butler County's Lincoln Day event Thursday in Ohio.
"My heart is with Fort Lauderdale and all of South Florida as the region confronts historic, widespread flooding," said Miami area Democratic Sen. Shevrin Jones in a prepared statement. "It is disgraceful and telling about his priorities that Gov. DeSantis chose to campaign and continue his book tour in Ohio instead of govern in Florida. He has failed as a leader."
The news release announcing the state of emergency noted, however, that Broward County had not requested state assistance, but the Division of Emergency Management had already sprung into action.
The National Weather Service (NWS) in Miami had a flood watch in effect through Thursday evening that extended from Homestead to the county line between Palm Beach and Broward Counties.
Fort Lauderdale Mayor Dean Trantalis said he had received a phone call from Chief Financial Officer Jimmy Patronis, but not the Governor. County Mayor Lamar Fisher said he had received a call from the state's chief executive.
"Very grateful," Fisher said of the state's emergency declaration, which will clear the way for the area to receive state emergency resources.
But even former President Donald Trump's son took the opportunity to ding DeSantis' out-of-state travels as reports of the disaster flooded in.
Fort Lauderdale is under water and DeSantis is campaigning in Ohio right now instead of taking care of the people suffering in his state. https://t.co/zMzg1Va3uh

— Donald Trump Jr. (@DonaldJTrumpJr) April 13, 2023
The Governor's spokesman fired back.
"It's wrong for the media & political critics to rush to politicize every natural disaster," said DeSantis Press Secretary Bryan Griffin, according to Florida's Voice. "The entire state emergency apparatus is already in action working."
Rain started to fall again late Thursday after some parts of the area received 20 inches of rain within seven hours, the NWS told the Sun-Sentinel.
AccuWeather Chief Meteorologist Jonathan Porter told the paper that, if preliminary observations are confirmed, the 25.9 inches of rainfall reported in one place in Fort Lauderdale will break an all-time record for rainfall within a 24-hour period.
The current rainfall record of 23.28 inches fell on Key West on Nov. 11, 1980.
The deluge hit low-lying areas particularly hard and the impact on local operations bore some similarities to a major disaster.
Broward Schools were closed Thursday and will remain closed Friday. Operations at the Fort Lauderdale-Hollywood International were closed Wednesday and were expected to remain that way through Friday morning.
Sen. Rosalind Osgood also issued a statement about the situation, saying that it points out the need to upgrade infrastructure.
"It has been made evident today that Florida's infrastructure is in rapid decline due to natural events and disasters like we are seeing currently," the Broward County Democrat said in a prepared statement.