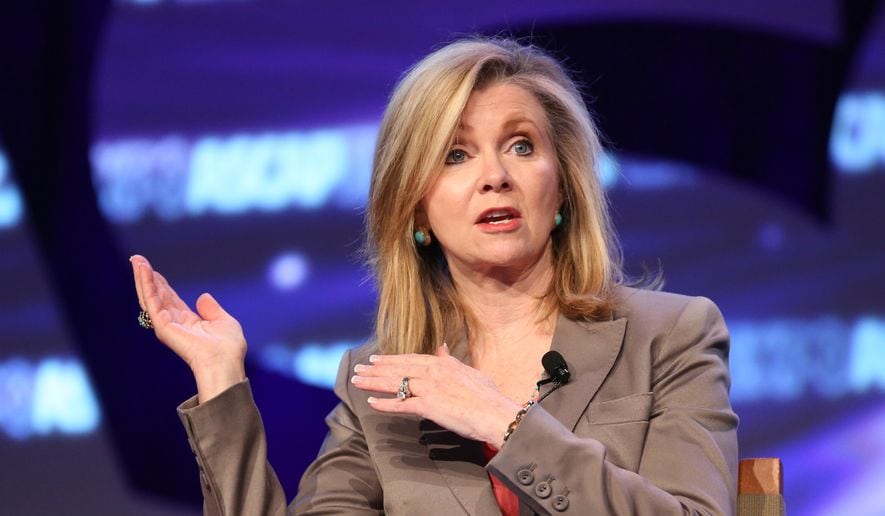 She's the ninth sitting U.S. Senator top back the former President's White House run.
U.S. Sen. Marsha Blackburn of Tennessee is endorsing Donald Trump for President.
The Tennessee Republican is the latest sitting Senator to back the former President over Gov. Ron DeSantis and several other major Republican candidates who have formally launched a run.
Before winning a Senate seat, Blackburn served in the U.S. House with DeSantis when he was a Congressman. But Tennessee's senior Senator cited the former President's economic record in making her decision.
"Under President Trump, our economy was booming, gas prices were low, and inflation was under control. Our border was secure, our adversaries feared us, and our military was strong," Blackburn posted on social media.
"I am proud to endorse Donald Trump for President and can't wait until he's back in the White House."
That means both of Tennessee's Senators now support Trump. U.S. Sen. Bill Hagerty, the Volunteer State's junior Senator, tweeted his support on Sunday.
"It is my honor to give my whole-hearted endorsement to Donald J. Trump to be the next President of the United States. I was honored to previously serve in his Administration," Hagerty posted.
Both announced their support following Trump's visit to a major GOP donor event in Nashville this weekend.
Both came out early even as the field of Republicans running for the nomination grows. DeSantis, who is polling closer to Trump than any other Republican considering a run, is expected to announce his own candidacy for President within the next few months.
Blackburn became the ninth U.S. Senator to back Trump, following Hagerty and U.S. Sens. Ted Budd of North Carolina, Lindsey Graham of South Carolina, Cindy Hyde-Smith of Mississippi, Markwayne Mullin of Oklahoma, Eric Schmitt of Missouri, Tommy Tuberville of Alabama and J.D. Vance of Ohio.
That's a stark contrast to Trump's first run for President in 2016, when Trump trailed in endorsements from members of Congress.
As he runs for President for a third time, he's rapidly consolidating support from prominent elected officials.
And he's doing so even as candidates jump into the Republican field suspecting that voters are hungry for change. Nikki Haley, who served under Trump as the U.S. Ambassador to the United Nations, has announced her candidacy. So has former Arkansas Gov. Asa Hutchinson, a Republican critic of the former President.