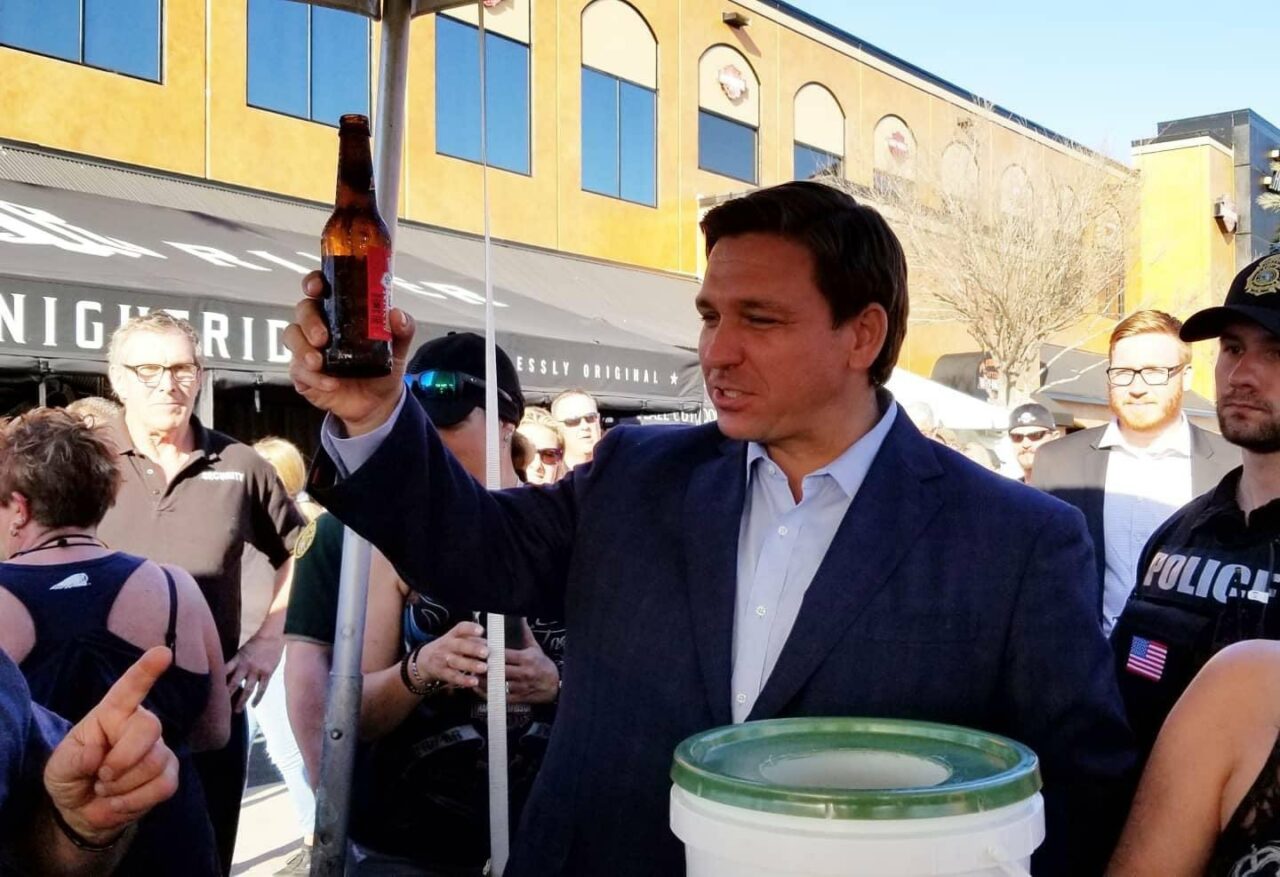 The Governor turned his attention to beer controversies in a Monday interview.
Gov. Ron DeSantis has grabbed a stool at the culture war bar.
Just hours after the Governor floated building a state prison next to Disney World, he waded into the ongoing controversy regarding Bud Light and a controversial collaboration with trans actress and influencer Dylan Mulvaney.
In comments exclusive to "The Benny Show," the Governor vowed never to drink the domestic light beer again before offering another big reveal of his own: His favorite brew isn't even American.
"Why would you want to drink Bud Light? I mean, like, honestly that's like them rubbing our faces in it and it's like these companies that do this, if they never have any response, they're just going to keep doing it. So, if you as a consumer are like … 'Like, yeah, they're doing that, but I'm just going to keep drinking anyways.' Well, then they're going to keep doing it," DeSantis said, before extolling the power of the selective boycott.
"So I think we have power as consumers to make our voice heard and not on every company because sometimes conservative consumers aren't going to make a dent in some companies. This one is one," DeSantis added.
"If you don't have conservative beer drinkers, you're going to feel that. And so, you know, I think it's a righteous thing," DeSantis continued. "You know, some of these controversies they come up and people can kind of just say, oh, well, it's kind of a one was stupid to do."
Anheuser-Busch has lost $5 billion in value since announcing its partnership with Mulvaney.
"But it's part of a larger thing where corporate America is trying to change our country, trying to change policy, trying to change culture. And, you know, I'd rather be governed by 'we the people' than companies. And so I think pushback is in order across the board, including with Bud Light."
While the Governor admitted he had been photographed drinking a normal Budweiser, he said he preferred Guinness Stout.
"But, you know, my wife and I, they (bars) don't have it here if we ever go out to just have a beer — which admittedly we don't have the opportunity to do that like we used to, you know — we actually like the stout, Guinness," DeSantis explained.
"Years ago we went to Dublin, we went to some other places, and we've always been a fan ever since."