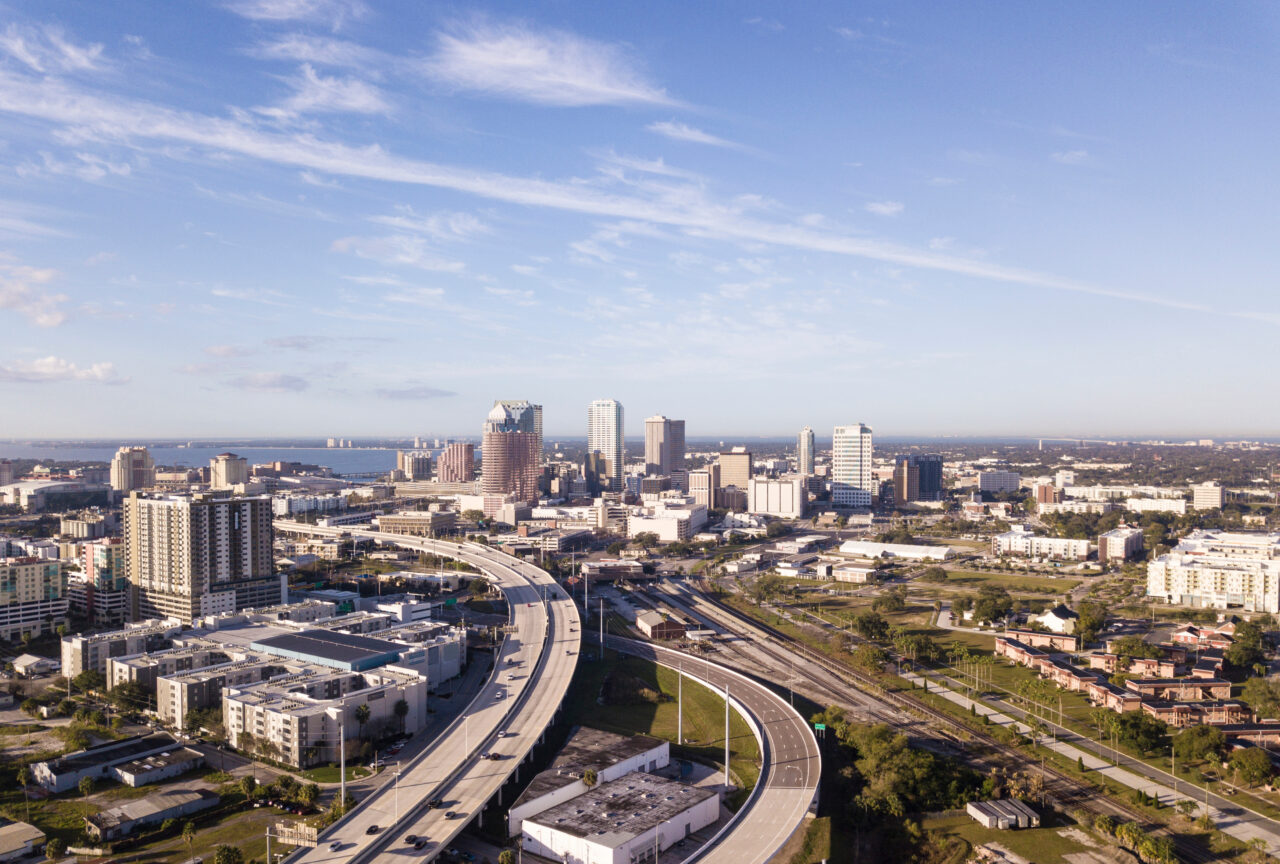 'We ardently advocate that the funds collected ... be applied in the same spirit under which they were collected.'
A coalition of 75 Hillsborough County business and nonprofit leaders is asking Gov. Ron DeSantis to support the return of $570 million in revenue from the now-canceled transportation tax to Hillsborough County for use on transportation issues.
In 2018, voters approved the All for Transportation referendum levying a 1% sales tax to fund transportation and transit needs in Hillsborough County. The tax was subsequently challenged and ruled unconstitutional, but not before $570 million was collected.
That money has been sitting in limbo awaiting legislative action. DeSantis wants the revenue refunded to taxpayers, which he included in his proposed budget that will be considered in the coming weeks during the 2023 Legislative Session.
Under his plan, the Department of Revenue would retain a third party to manage the refund process, which would allow individuals to submit claims on what they think they are owed by the end of February next year. Any remaining funds after that process would go toward transportation projects. More likely though, the funds would be returned via a sales tax holiday within the county.
But the coalition, in a letter to DeSantis Wednesday, argues that's not the best option.
"With a $13 billion backlog in transportation projects in Hillsborough County, we ardently advocate that the funds collected through the 2018 Transportation Referendum Tax be applied in the same spirit under which they were collected; to improve transportation infrastructure in Hillsborough County," the group wrote.
"We are concerned with the proposal under consideration in the Florida House of Representatives to refund $570 million through a sales tax holiday."
Signatories include some major names in Hillsborough business, including Port Tampa Bay CEO Paul Anderson; Tampa Bay Rays President Brian Auld; Caspers Company CEO Blake Casper; Tampa General Hospital CEO John Couris; 1905 Family of Restaurants President Richard Gonzmart; Tampa International Airport CEO Joe Lopano; Tampa Bay Buccaneers owner Bryan Glazer; Tampa Bay Lightning owner Jeff Vinik; developers Darryl Shaw and Craig Sher; and others.
"As of 2018, 23.6 million people visited Hillsborough County, with expenditures totaling $6.6 billion. The House plan will allow a significant number of non-Floridians to benefit from this action while they use the transportation infrastructure the revenue was meant to fund," the letter continues.
The group argues that transportation needs in the county are pressing, with 589,000 regional commuters and more than 3 million regional residents and employees.
"While not an end-all solution for the funding deficit, shovel-ready projects that address intersections and street and sidewalk maintenance can make it safer to not just drive, but also walk, bike, and get to a bus stop for residents and visitors across our county," the group contends.
"These improvements are essential when Tampa Bay residents are nearly twice as likely to have a pedestrian or cyclist fatality than the national average."
The letter includes a tug on the heart strings, too, noting that many of the pedestrian and cyclist injuries and fatalities are among the county's 225,000 students.
"Safe transportation infrastructure is one of the best ways to support quality education for our children," the letter states.
The letter also cites statistics on non-drivers, including that transportation accounts for nearly 15% of household income expenditures in Tampa Bay, a financial burden that impacts the nearly 42% of Hillsborough residents who fall beneath the federal poverty level or who are considered asset limited or income constrained.
"This is unsustainable. The business community understands that the ease of getting to work is crucial for recruiting talent and for quality of life and safety for existing employees, especially those who must commute or are cost-burdened," the group writes, appealing to DeSantis' pro-business sense.
The group also wrote that the funding would help sustain the region's economic growth as hundreds of thousands of new residents are expected to flock to Hillsborough County by 2050.
"Considering 412,574 residents commute within the county daily, and an additional 176,874 individuals enter from connecting counties, the infrastructure is already overburdened," they wrote.
The letter ends with an appeal to DeSantis to "advocate for what is right and aligned with the best interests of the voters of Hillsborough County," noting that the voter-approved referendum, whether struck down or not, showed voters wanted to devote extra money to transportation projects.