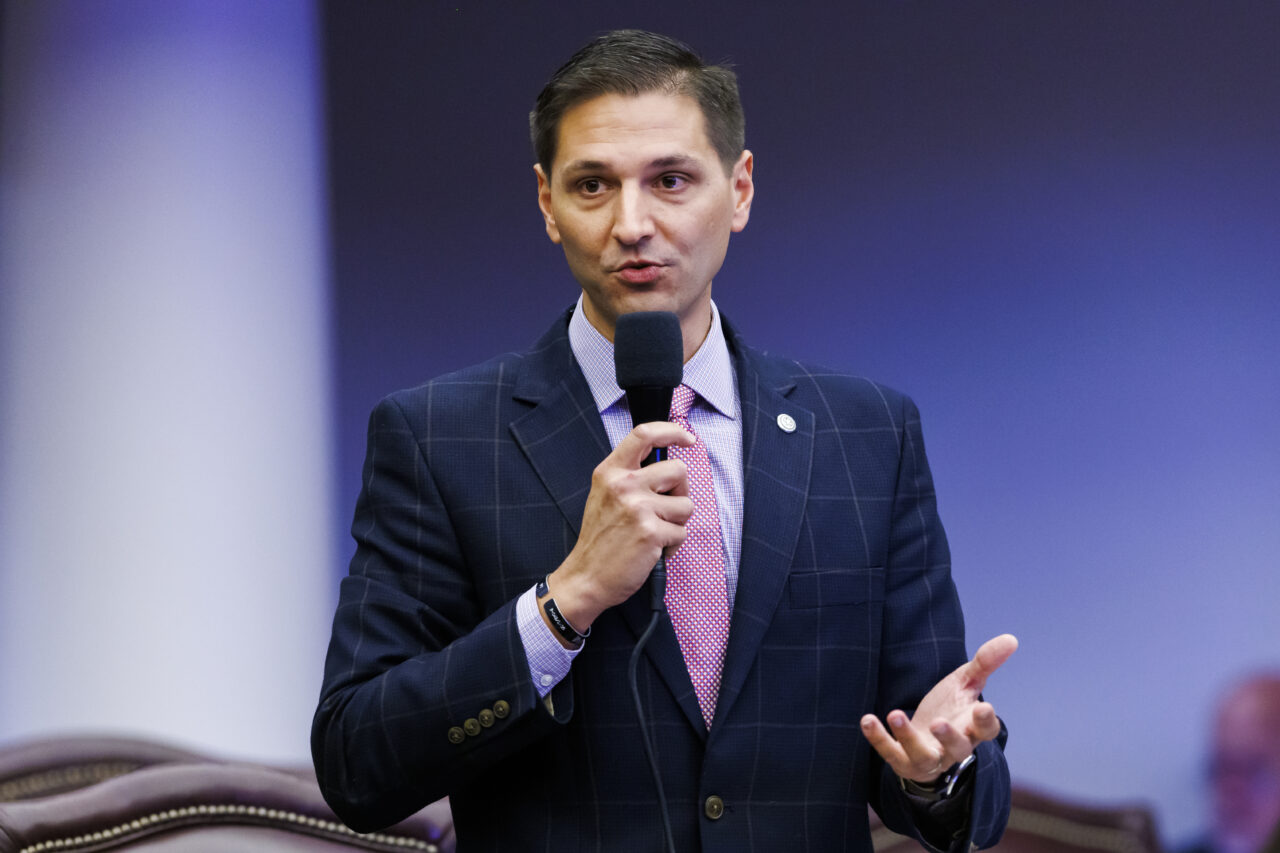 'The bill does not and will not hinder anybody's right to vote.'
A large elections bill that hikes fines for voter registration groups that break new rules for handling forms, decreases the time to cast a mail ballot and decreases reporting requirements for campaign finance data is headed to the Senate floor.
The Senate Fiscal Policy Committee passed SB 7050 along party lines, with Democrats arguing the measure is designed to suppress third-party voter registration organizations.
"The fines … are designed to put them out of business, make them go away," said Sen. Geraldine Thompson, a Windermere Democrat.
The bill bans noncitizens and those convicted of violating the election code or found guilty of fraud from handling voter registration applications. Registration groups would be hit with a $50,000 fine for each infraction. It also reduces the time for those groups to turn in voter applications from 14 days to 10 days before facing daily fines of $50, up to $2,500.
Sen. Danny Burgess, a Zephyrhills Republican, and Secretary of State Cord Byrd, a former House Republican whose agency oversees elections, both defended the measure as providing necessary accountability for groups that mishandle voter registration applications.
Byrd referred to his agency's announcement Wednesday of fines of $34,400 and $12,200 for Hard Knocks Strategies, a third-party voter registration group which was found to have received 116 voter registration applications but didn't turn them in before the book closing deadline for the election, disenfranchising those would-be voters.
"The bill does not and will not hinder anybody's right to vote," Burgess said. "There is nothing in this bill that makes it harder for a lawfully registered voter to cast their ballot."
Other provisions of the bill would require voters to request a mail ballot at least 12 days before an election and would ban local Supervisors of Elections from mailing out a ballot within 10 days before an election.
The bill also reduces the reporting requirements for political committees from monthly to quarterly. The reporting requirements used to be quarterly until 2013, when lawmakers eliminated donation caps while increasing the reporting requirements to monthly, arguing it would provide more transparency for voters.
That juxtaposition — reducing the time for mail ballots and making it harder for outside groups to register voters while lower campaign finance report requirements for lawmakers — rankled some groups that advocate for increased voter access.
"If we want a democracy that works for everyone, we should be making it harder for money to influence politics and easier for eligible voters to register and cast their ballot, but this bill gets it backwards," said Amy Keith, program director of Common Cause Florida.
The House version of the bill (HB 7067) is headed to the floor in that chamber.
One provision that isn't contained in the bill is a change to Florida's resign-to-run law that would allow Gov. Ron DeSantis, who is widely presumed to be gearing up for a 2024 presidential run, to run for federal office without having to resign.