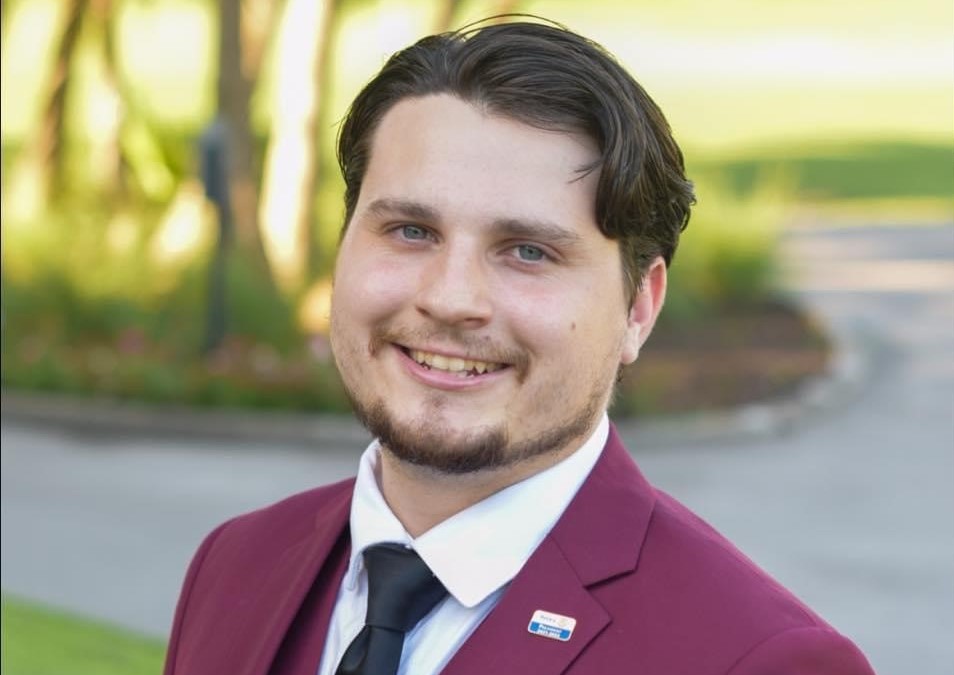 'He has the experience and knowledge needed to be an effective advocate for our district in the state House of Representatives.'
Staffer-turned-political aspirant Jon Carter now has six locally elected officials formally backing his bid to succeed Republican Rep. Rick Roth in House District 94.
Carter's campaign announced the endorsements of Palm Beach County Commissioner Sara Baxter, Pahokee Commissioners Juan Gonzalez and Sara Perez, and Loxahatchee Vice Mayor Robert Shorr.
All serve communities in HD 94, which covers a large portion of inland Palm Beach County.
Boynton Beach Vice Mayor Tom Turkin and Lake Clarke Shores Council member John Maples, whose municipalities are in House Districts 90 and 89, respectively, also gave Carter a nod.
Baxter, for whom Carter has worked as Chief of Staff since November, said in a statement that he has a "proven track record of serving our community with integrity and commitment."
"He has the experience and knowledge needed to be an effective advocate for our district in the state House," she said.
Shorr, who until April 3 served as Mayor and now holds the second-in-command seat, said Carter "has shown that he is attentive to the concerns of our residents and is dedicated to working towards solutions."
Over the last eight years, Carter has worked in increasingly demanding political roles.
He began as a field organizer for Lt. Gov. Carlos Lopez Cantera's short-lived U.S. Senate run in 2015. Carter then served as a deputy campaign manager for lawyer Matt Spritz's House bid, a legislative aide for former Palm Beach Mayor Robert Weinroth and on Roth's re-election campaign last year through the Florida House Republican Campaign Committee.
He also worked as an enumerator for the U.S. Census Bureau in 2020 and served as president of the Rotary Club Downtown Boca Raton and is the current Chair of the Boca Raton Community Advisory Panel.
Last month, he added $25,000 toward his campaign, including a $15,000 self-loan.
Of the endorsements, Carter said in a statement that he is "honored" to receive support from such "esteemed local leaders."
"Our government works best for the people when the state, county and local leaders come together to solve problems," he said. "I will bring everyone to the table to meet the needs of our residents."
He faces two fellow Republicans in a race to replace Roth, who must leave the House next year due to term limits: psychologist and entrepreneur Gabrielle Fox, who owns a bookkeeping company called PB Ledger; and Anthony Aguirre, a professional in the health care industry.
All three are first-time candidates.
Fox, who was the first to file in February, has raised $4,500 through March 31. She has vowed to "rid this state … of establishment RINOs," a derisive term for conservatives with pre-Donald Trump approaches to politics and policy who are "Republican in name only."
Aguierre, who filed about two weeks after Carter, has tied his campaign to Gov. Ron DeSantis' promise to "keep Florida free" and "push back on wokeism and woke corporations that would impose their views on Floridians and their families." He has yet to report any fundraising or spending.