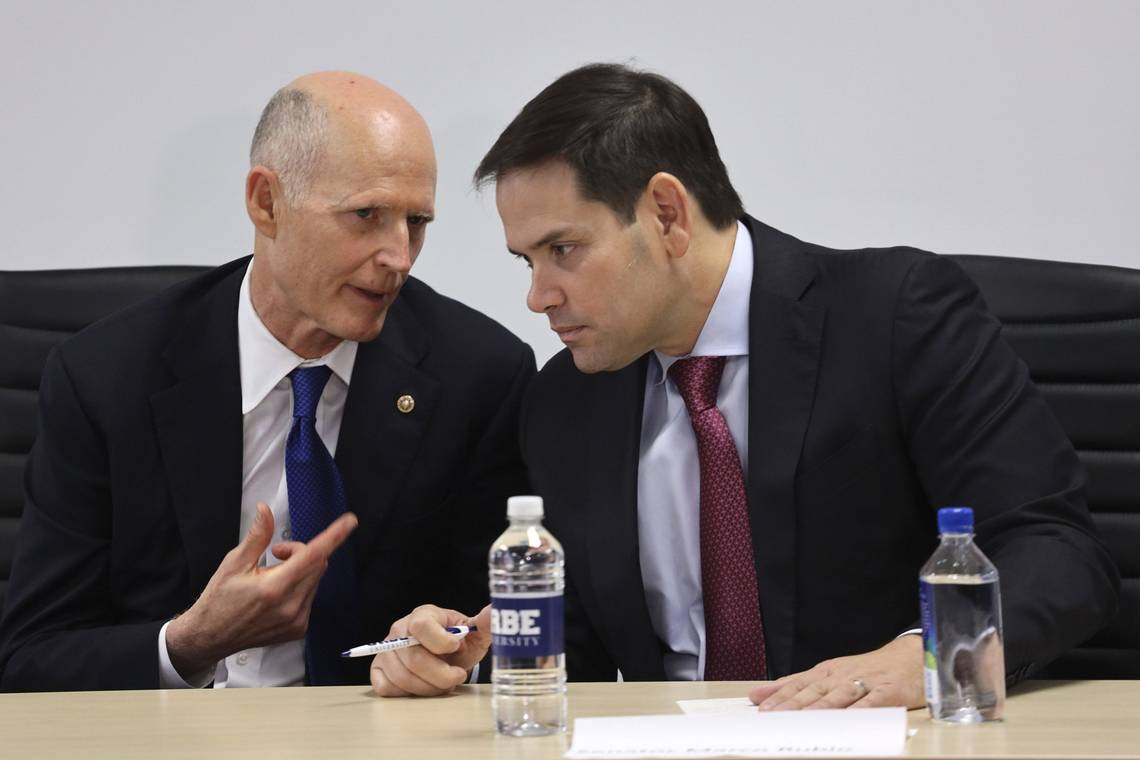 Port issues require winter blends, the Senators contend.
Florida's Senators are pressing the Environmental Protection Agency to do more about recent fuel shortages in South Florida.
In a letter Friday, Senators Marco Rubio and Rick Scott urge EPA Administrator Michael Regan to approve the state's request for fuel waivers to address shortages in the wake of South Florida floods.
"Approving these temporary waivers will allow delayed deliveries of non-summertime fuels to reach consumers, and prevent additional cascading impacts on gasoline and fuel supplies in South Florida," the Senators write.
The floods had an infrastructural effect, the Senators note, one that complicates the usual move to a summer blend of fuel.
"The flooding damaged all of Port Everglades' twelve fuel terminals, and several have taken over a week to be brought back into service. The distribution of non-summertime fuels, which typically ends on May 1st, has been obstructed and delayed as a result."
"Because of this, fuel distributors will not be able to distribute all of the remaining non-summertime fuel that is currently on hand at the port prior to the enforcement of seasonal RVP and blending restrictions that begin May 1," the Senators write.
"Not allowing the postponement of these requirements for all requested areas would cause additional long-term disruptions to the distribution of gasoline and other fuels from Port Everglades, as volumes of this on-hand non-summertime fuel would not be usable. This would burden Floridians with cascading price spikes at the pump and shortages of gasoline and other fuels, imposing additional inflationary pressures on Florida families and businesses, and harming Florida's economy. This would be an unacceptable outcome."
The conspicuous support of the state's request comes as political enemies of the Senators and Gov. Ron DeSantis have suggested all parties aren't singing from the same hymnal.
The Florida Democratic Party noted carping from both Rubio and Scott during a week full of political travel for the Governor, with Rubio offering a Twitter video on the subject.
Scott, who always focused on gas issues during storm recovery as Governor, tweeted: "Florida families shouldn't have uncertainty about their next tank of gas. Every resource available should be deployed to fix this."