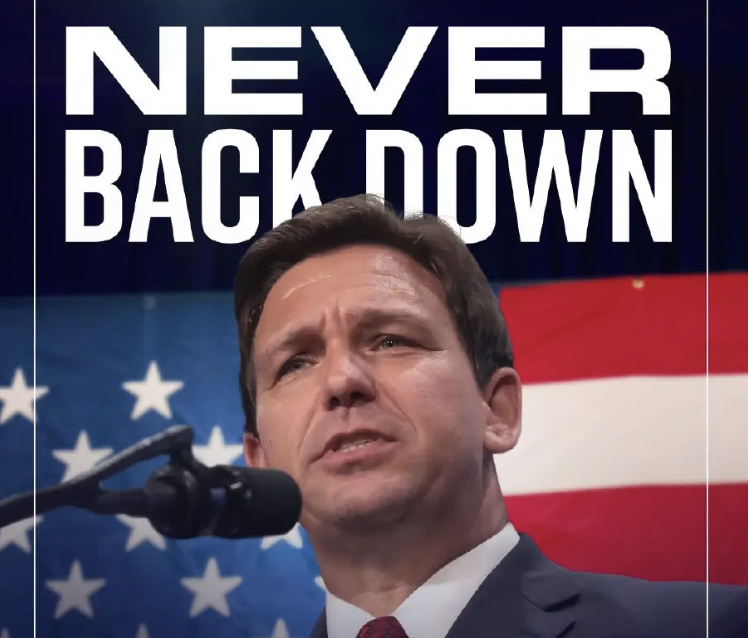 Is it a shakeup? Or a key addition?
An old friend of Ron DeSantis will lend a hand to the Governor's 2024 political efforts.
Shelby Talcott of Semafor confirms that Adam Laxalt is going to chair the NEVER BACK DOWN super PAC supporting an expected Presidential campaign from the Florida Governor.
The report was not entirely unsurprising. Laxalt, a longtime friend and former roommate of the Florida Governor, enjoyed the Governor's support in his failed 2022 bid for Senate.
Talcott notes that founder Ken Cuccinelli will remain in his role as founder of the PAC, which would seemingly be hard to relinquish. There will be no change to what he does.
The Semafor reporting counters a narrative pushed Friday night by Chris LaCivita, a senior adviser to the Donald Trump campaign.
LaCivita celebrated a "shakeup" in the super PAC, in which Laxalt was "pushing aside" Cuccinelli. The reporting suggests that interpretation may be overblown, unless one takes the position that the Saturday morning scoop was an attempt at damage control.
Cuccinelli has gotten some national media coverage in his role, including an interview days ago with Neil Cavuto on the Fox Business Channel.
That segment was notable for Cuccinelli claiming that Republicans back the ongoing feud between DeSantis and the "scourge" that he claims is The Walt Disney Co.
"The fond memories people have, that you refer to, of Disney are from a long time ago, and Disney has become more of a force to undermine good, healthy, positive, patriotic American culture than it is a supporter of it," Cuccinelli said.
Never Back Down is attempting to shore up DeSantis' sagging poll numbers in early Primary states, with mail Thursday targeting Iowa, New Hampshire, South Carolina and Nevada explaining why the as-yet-undeclared potential Presidential candidate should be the next Republican  nominee.
The pieces extol the Governor's "blue-collar backbone forged with steel" and "honor, courage, and commitment."