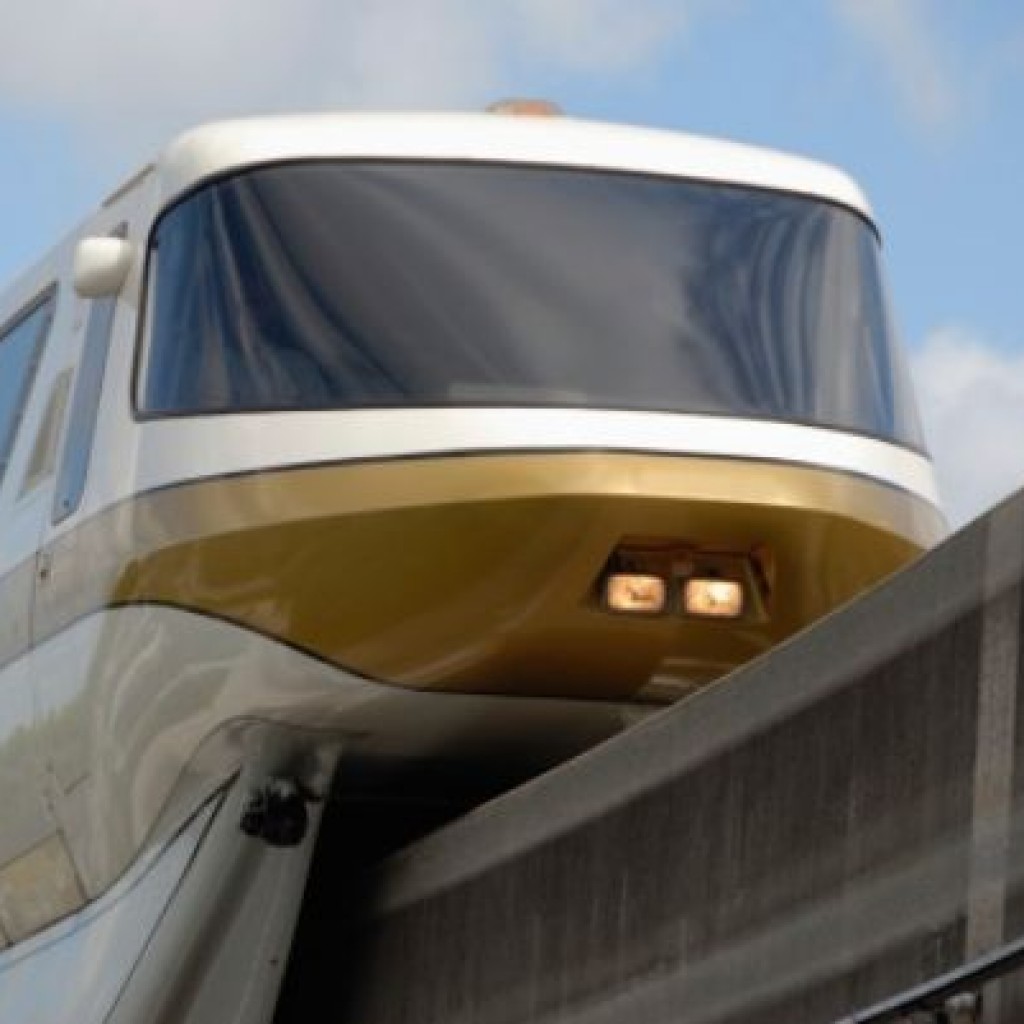 The state inspections could also temporarily stop the monorail from operating.
An amendment that allows the state to inspect Disney World's monorail system has been slipped into a Senate transportation bill.
The amendment comes after Gov. Ron DeSantis warned he was going to push for more state oversight of Disney World after he accused Disney and its old Reedy Creek governing board of passing agreements to remove power from the incoming state-appointed board.
"They exempted the monorail from any safety standards or inspections, so they're going to go and make sure that the monorail is subject to oversight, just like everything else would be in the state of Florida," DeSantis said last week.
Sen. Nick DiCeglie sponsored the amendment onto SB 1250 that gives the state the power to set safety standards for private or public "fixed-guideway transportation systems" operating in independent special districts. The amendment appears to target Disney, noting the transportation systems must be located in two contiguous counties. Disney World takes up part of Orange and Osceola counties.
The Florida Department of Transportation can perform structural safety inspections on the transit systems that are raised or have bridges, according to the proposed amendment.
The state inspections could also temporarily stop the monorail from operating.
"Inspectors must follow departmental safety protocols during safety inspections, including requiring the suspension of system service to ensure safety and welfare of inspectors and the traveling public during such inspections," the amendment said.
DiCeglie, a Republican from St. Petersburg, could not be reached for comment immediately late Monday afternoon.
Millions of people visit Disney World every year and ride on the monorail to get to the Magic Kingdom and Epcot. Incidents on the monorail are rare. One of the most high-profile situations over the years was the death of a 21-year-old train operator who was killed when two monorails collided in 2009.
DeSantis teased legislative action was coming against Disney earlier this month at a press conference outside Disney World.
The DeSantis-appointed Central Florida Tourism Oversight District — which replaced the Reedy Creek board members chosen by Disney — is set to meet Wednesday. On the agenda is a vote to declare the former agreements between Disney and the old board void. The new board has been hiring attorneys and bracing for a legal fight against Disney.
Walt Disney Co. CEO Bob Iger accused DeSantis of retaliating against his company for exercising its constitutionally protected freedom of speech. Former Disney CEO Bob Chapek was a reluctant critic of Florida's controversial Parental Rights in Education measure, or as critics call it, the "Don't Say Gay" law.
Iger called it "anti-business" and "anti-Florida" for the state to retaliate against Disney for speaking out. The Disney executive pointed to Disney's legacy in the Sunshine State as its largest taxpayer and biggest tourist attraction.
Iger said DeSantis was trying "to punish a company for its exercise of a constitutional right, and that just seems really wrong to me, against any company or individual but particularly against the company that means so much to the state that you live in."