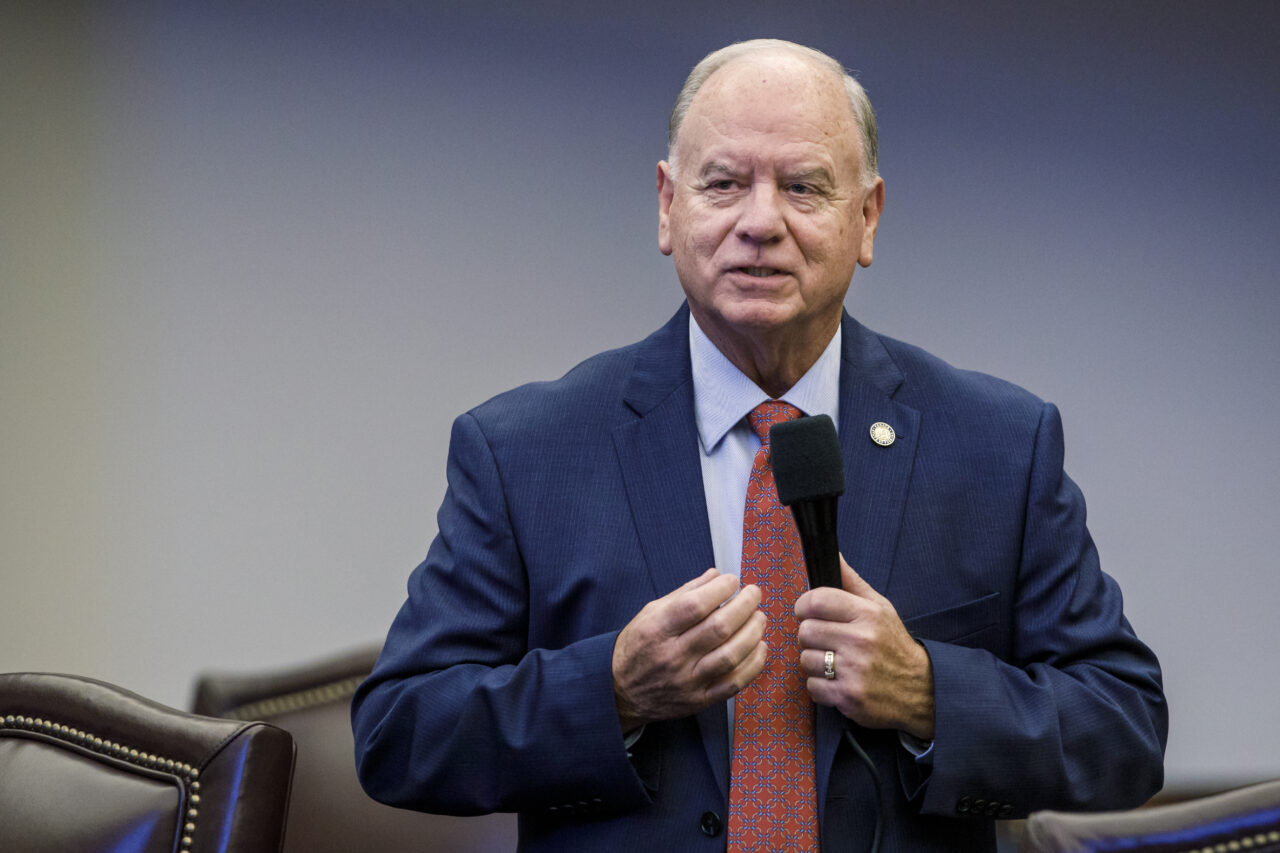 'I'm not sure DOT can do $4 billion worth projects in one year with all their other work programs.'
Gov. Ron DeSantis' request for $7 billion to jump-start 20 infrastructure projects throughout the state might get cut short in the final budget.
The plan called for $4 billion, plus $3 billion in financing, to use over the next four years. But top transportation budget negotiators in the House and Senate are skeptical the Florida Department of Transportation would be able to handle all the new work, which would come on top of the typical work program, which sits at $13.6 billion.
"I'm not sure DOT can do $4 billion worth projects in one year with all their other work programs," said Sen. Ed Hooper, a Clearwater Republican who chairs the Senate Transportation, Tourism and Economic Development Appropriations Subcommittee.
DeSantis' Move Florida Forward plan is still likely to get some funding in the budget, but the chambers are still in talks over the exact amount.
They did move forward Tuesday with a plan to require the Department of Economic Opportunity (DEO) to provide monthly reports to the Legislature and DeSantis' Office on three federally funded grant programs that exceeded their spending authority this month.
DEO officials told 30 nonprofits throughout the state that receive grants for the Low Income Home Equity Assistance Program, the Low Income Household Water Assistance Program and the Weatherization Program ran out of funding authority, mainly due to a surge in demand and higher energy costs. The programs had already received an increase of $50 million in February.
"Some people higher than our pay grade are going to come up with a plan to help them not do that again," Hooper said. "None of us want to be on the front page of the news."
Budget conference subcommittees will meet throughout the week to resolve differences in each area. When remaining issues reach an impasse, they will be "bumped" to the full budget conference committee.
Lawmakers must reach an agreement on a final spending plan by May 2 to meet the 72-hour "cooling off" period required by the state constitution before they can vote on the budget to avoid pushing the Regular Session past its scheduled May 5 end date.