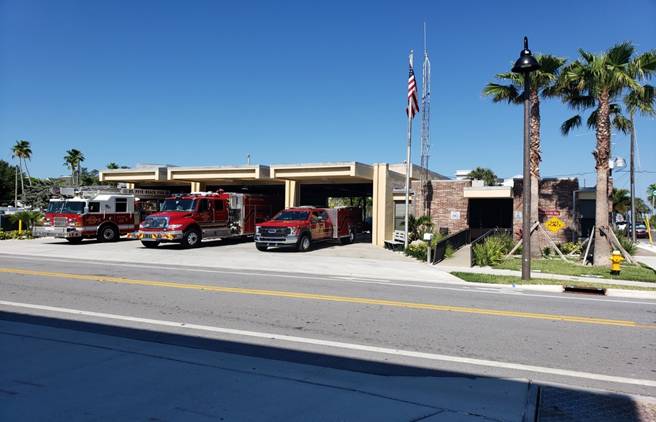 But can the expense make it past the Governor's desk?
Concerns over state funding at the St. Pete Beach Fire Department can be extinguished. The latest offer from the Senate on a State Administration and Technology budget includes $2 million for improvements at Fire Station 22.
But of note, Gov. Ron DeSantis last June vetoed $2 million for the station that the Legislature provided.
The Senate shift brings the chamber in line with the House, which had pushed more than $2 million in funding for the local agency.
Station 22, located on Pass-A-Grille Way, is one of two stations managed by the municipal fire department. The fire department serves a beachfront community, with just two locations serving a five-mile barrier island. With resorts driving much of the economy, fire and rescue needs extend beyond just the residents paying property taxes.
A city budget passed in St. Pete Beach for the current fiscal year calls for the complete demolition and reconstruction of Fire Station 22. That budget estimates costs of $4 million for the project over the next two years.
That means the state funding will relieve half the costs for the municipal fire department as it sets about rebuilding the facility.
Design services were already funded by the city last year.
The department is led by Fire Chief Jim Kilpatrick, with Fire Marshal Kelly Intzes ensuring fire safety compliance throughout the city, according to the department's website.
Lawmakers will draw from state trust funds for the entire $2 million expense.
Budget conference subcommittees will meet throughout the week to resolve differences in each area. When remaining issues reach an impasse, they will be "bumped" to the full budget conference committee.
Lawmakers must reach an agreement on a final spending plan by May 2 to meet the 72-hour "cooling off" period required by the state constitution before they can vote on the budget to avoid pushing the Regular Session past its scheduled May 5 end date.