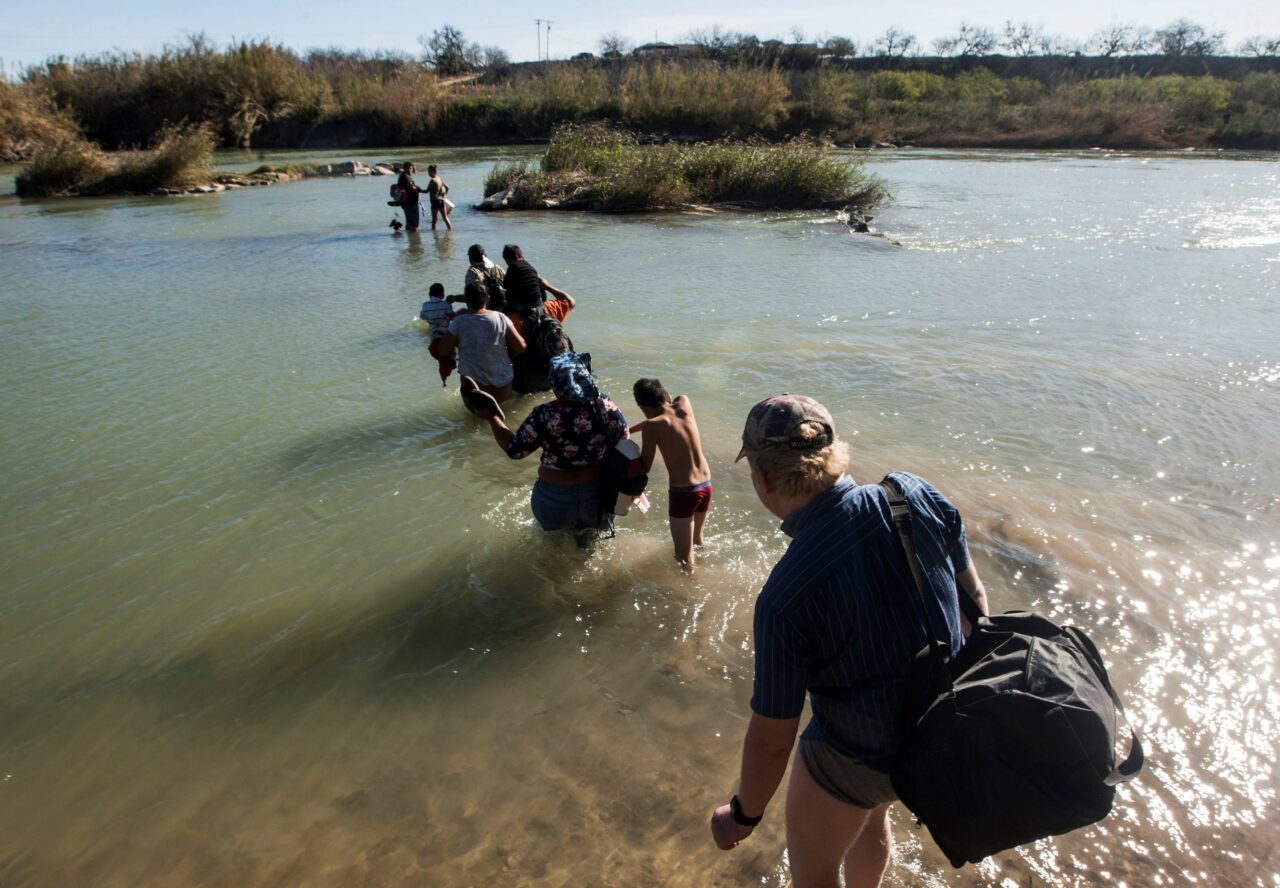 The bill would make Florida the only state to require hospitals to ask patients their immigration status, critics said.
An immigration reform measure that would put Florida among states with the strictest state-level rules about migrants who entered the country illegally passed the Senate and will now move to the House.
Republican Sen. Blaise Ingoglia's bill (SB 1718) has Gov. Ron DeSantis' backing and touches on numerous aspects of daily life that affect workplaces, health care and transportation. The bill passed along partisan lines 27-10.
"You cannot have a country without borders. You cannot have a country without laws," Ingoglia said.
He pointing out the number of people waiting for a rule change on the southern border so they can enter the United States is three times more than the number of Russians amassed on the border to invade Ukraine. "We have an illegal immigration crisis, to the point that people are calling it an invasion."
Ingoglia said states have a responsibility to push back if the federal government won't, but critics called the bill disingenuous, hurtful and harmful. Senate Democratic Leader Lauren Book pointed out that the bill has consumed 12 hours of legislative time without fixing problems like property insurance rates and cost of living increases.
"This is crazy," she said during the debate that almost ticked into another hour.
Ingoglia said he wants to end the incentives people have to cross the border illegally. The bill would:
— Make driver's licenses that other states issue for undocumented migrants invalid in Florida and prohibit Florida counties and municipalities from working with nonprofits to give migrants identification cards.
— Require hospitals to collect data on a patient's immigration status.
— Require employers to use the E-Verify system to ensure a new employee is not undocumented.
— Upgrade penalties for those employers caught not ensuring that all employees are in the country legally, including suspension of violators' licenses to operate.
— Criminalize bringing undocumented immigrants into the state.
— Allocate $12 million for migrants to be moved as was done last September when the Governor jetted 48 Venezuelans from San Antonio, near the border, to Martha's Vineyard.
The bill's companion in the House (HB 1617) has been added to the second reading calendar.
Republican Sen. Jonathan Martin said the federal government created this problem "out of thin air" and passed the consequence down to each state.
"Because of the failure of the federal government and our entire immigration process, we have human trafficking, we have sex trafficking, we have drug trafficking," Martin said. "We have terrorists crossing our borders."
Democratic Sen. Tina Polsky said she was offended by Martin's demonization of immigrants and promulgating the falsehood that the feds could have "easily fixed" the problem. Republicans' outrage is all a product of having a Democratic President, she said.
"You never would have done this bill between the years of 2016 and 2020 and you know it," Polsky said. "It's a really sad commentary on what we've become as a nation. You are going after these people just because you think you can and you think it might help you politically."