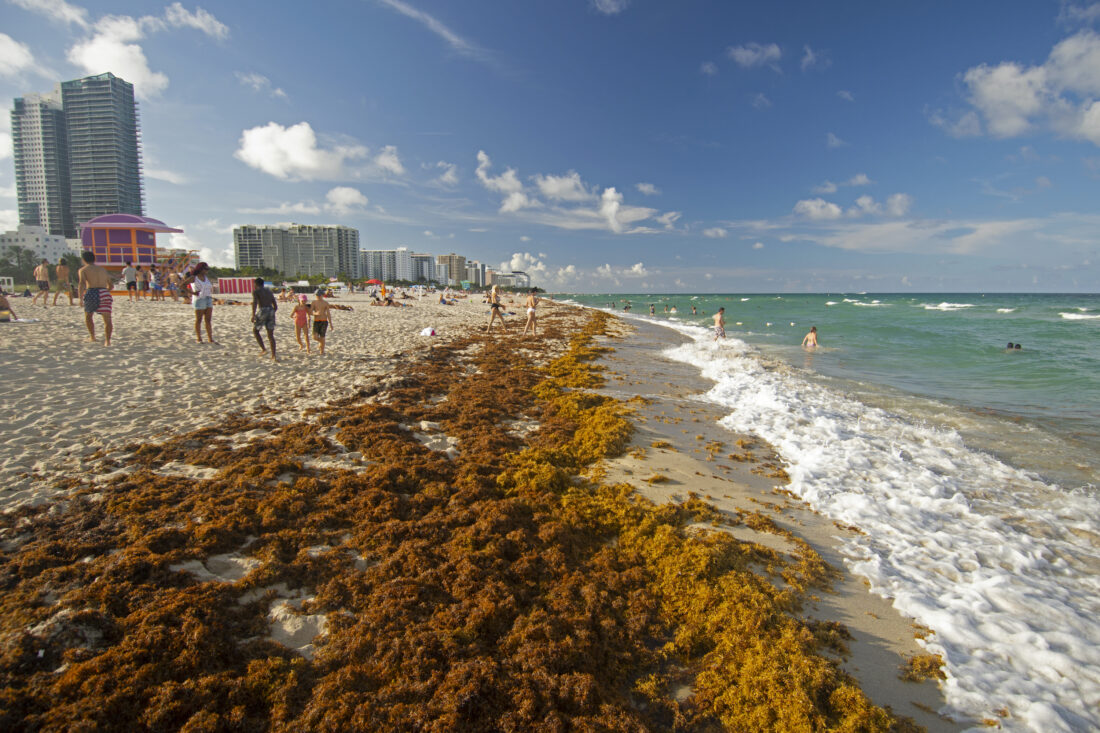 Prior House offers included no money for the work.
If you live further south along Florida's Atlantic coast and your initial response to sargassum was, "Don't even know 'em," that changed this year as a blob larger than the United States makes its way across the Atlantic.
Sargassum, a type of seaweed (actually algae), occurs naturally — but blooms of this large call for pause. This bloom's grown for a dozen years, reaching a record 13 million tons in March. It's 5,000 miles long and 300 miles wide.
The Senate previously proposed $5 million to help de-seaweed the beaches. Still, House offers included no money for the work until their recent third budget offer, agreeing with the Senate on the $5 million number. Money will go through the Division of Emergency Management.
Sargassum typically provides habitat and food to dozens of marine creatures, including sea turtles, but too much of anything can be dangerous. This much sargassum covering this area can be an impediment to sea turtle hatchlings trying to get further out into the ocean, providing an opening for predators.
The blooms are seasonal and — like red tides and blue-green algae outbreaks locally in that river — the discharge of nutrients like nitrogen and phosphorus leads to bloom expansion.
More of a belt than a circular collection of marine plant life, the bloom inundated the Florida Keys last week, bringing a particularly unpleasant rotten egg smell. Decaying sargassum algae releases ammonia and hydrogen sulfide, and the fumes can irritate people's eyes, nose and throat, posing a respiratory health risk.
Municipalities have worked to deal with the problem, like a collaboration between the village of Key Biscayne and Miami-Dade County. They're starting a seaweed composting program that will provide a soil supplement for parks and other properties. The program also offers educational opportunities at an area high school.
Lawmakers must agree on a final spending plan by May 2 to meet the 72-hour "cooling off" period required by the state Constitution before they can vote on the budget to avoid pushing the Regular Session past its scheduled May 5 end date.